Traditions, folklore, history and more. If it's Irish, it's here. Or will be!
"People will not look forward to posterity who never look backward to their ancestors."
-Edmund Burke
---
Quotes

Library: Books, Movies, Music

Prints & Photos

Poetry

Jokes

---
---
Shops Ireland
---
Bunús na Gaeilge
(Basic Irish)

---
---
Did You Know?
---
Himself/Herself
Write to Us
Readers Write..
Links/Link to Us
---
Advertise with us
---
Awards & Testimonials

Submissions Guide
---

Today
in
Irish
History - December
1st to 7th | 8th to 14th | 15th to 21st | 22nd to 31st

---
December 22
1691 - Patrick Sarsfield and The Wild Geese sail out of Cork harbour for France
1740 - Joseph Stock, bishop and author, is born in Dublin
1919 - "The Better Government of Ireland Bill" proposes two home rule parliaments, for the six north-eastern counties and the remaining 26, to come into effect in May 1920
1943 - The government announces that henceforth bus-queuing is compulsory throughout Ireland if more than five people are waiting at a bus-stop
1948 - Birth of TV presenter, Noel Edmonds
1961 - Marcus O'Sullivan, athlete, is born in Cork
1965 - The Succession Act secures to widows a third of the estate (half if they have no children) and empowers the court to make provisions for children


1974 -The London home of the Conservative leader and former Prime Minister Edward Heath is damaged from the impact of a bomb planted by the IRA. The attack comes just hours before a Christmas truce is due to come into effect
1989 - Death of Samuel Beckett
1997 - Northern Ireland Secretary Mo Mowlam battles to save the Stormont talks from total collapse as four Ulster Unionist MPs withdraw their support for their party's continuing participation in the negotiations
1997 - The funeral of former Minister for Agriculture, Jim Gibbons, takes place in his native Kilkenny
1998 - Legislation to ensure the compilation of a full record of the country's important buildings and monuments which should be protected is circulated by the Minister for Arts, Heritage, Gaeltacht and the Islands, Síle de Valera
2002 - The Minister for the Marine, Dermot Ahern, warns about the possibility of a "war on the seas" as a result of the failure by the European Union to agree on a policy relating to the Irish Box fishing area.
December 23
1686 - Samuel Madden, writer, economist and philanthropist, is born in Dublin
1688 - James II is deposed and flees to France
1770 - The Steelboys or Hearts of Steel, a Protestant agrarian protest movement, is involved in conflict in Ulster - 500 Steelboys release a prisoner in Belfast on 23 December


1864 - Death of James Bronterre O'Brien, Longford-born leader of the British Chartist movement
1900 - Noel Purcell, actor, is born in Dublin
1920 - The Government of Ireland Act enforces the secession of the six Northern Irish counties from the rest of Ireland
1950 - A bank strike that will last eight weeks begins on this date
2002 - The second 55ft section of the Spire of Dublin — better known as The Spike — is hauled into place.
December 24
1601 - The Battle of Kinsale. Hugh O'Neill and Red Hugh O'Donnell are heavily defeated by Mountjoy
1701 - Captain Thomas Bellew fights a duel with Major-General William Stewart on Christmas Eve - both men's right hands are disabled as a result of war wounds, and Bellew has served under Stewart. Stewart fires from two yards and blows Bellew's hat off, whereupon Bellew throws his pistol away, saying he does not wish to kill Stewart
1709 - Alan Brodrick, Speaker of the House of Commons, is appointed Lord Chief Justice of the Court of Queen's Bench
1713 - The second Irish parliament of Queen Anne sits from 25 November to this date. The Whig Alan Brodrick is elected Speaker for the second time (having served 21 September 1703 to 19 May 1710), in place of John Forster, after a stormy contest with the government's Tory nominee, Sir Richard Levinge
1810 - John O'Connell, politician, is born in Dublin
1889 - Captain William O'Shea files for divorce, citing Parnell as his wife Kitty's lover, thus causing moral outrage and the subsequent loss of Parnell's political power
1895 - The 15-man crew of a Dun Laoghaire lifeboat crew is lost in a gale while attempting a rescue from a stricken vessel off Blackrock
1921 - Gerard Victory, composer, is born in Dublin
1942 - Psychiatrist and broadcaster Dr. Anthony Clare is born in Dublin
1997 - In one of the worst storms in living memory, seven people die and many others are injured as hurricane-force winds wreak havoc across the country
1998 - After 26 years, an exceptional era in broadcasting comes to a close on this date when Gay Byrne does his final morning radio show on RTE Radio One.
2002 - President Mary McAleese breaks her ankle in a skiing accident in Austria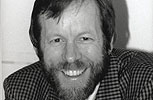 2012 - Dennis O'Driscoll passes away suddenly aged 58.
Mr O'Driscoll, author of nine volumes of poetry, had his work published in the Harvard Anthology of Modern Irish Poetry and Faber's 20th Century Irish Poems. A book of his interviews with Nobel laureate Seamus Heaney was also published. An accomplished essayist and reviewer, he was a contributor to The Irish Times. Arts Council chairwoman Pat Moylan said Mr O'Driscoll's poetry was always astute and insightful, often witty and sometimes sad. "He was a tremendous supporter of other poets, particularly the younger generation, and held an encyclopaedic knowledge of Irish poetry and literature," she said. "His presence will be deeply missed in the literary community."
To read our bio and samples of his poetry, please click O'Driscoll poetry.
December 25
1185 - Around Christmas, a crown that Henry had sought from the papacy for John's use as king of Ireland is delivered, but will never be used
1351 - William Ó Ceallaigh, chief of Uí Mhaine, holds a great Christmas feast for the bards of Ireland
1715 - Joshua Dawson sells the Mansion House with its gardens and park to Dublin Corporation for £3,500 plus 40 shillings per annum and a 'loaf of double refined sugar of six pounds weight' which is to be paid to the Dawsons every Christmas
1744 - Sir John Parnell, Chancellor of the Irish Exchequer, is born in Co. Laois
1781 - John Ward, mystic and religious writer, is born in Queenstown, Co. Cork
1824 - William Lawless, United Irishmen and officer in Napoleon's Irish Legion, dies in Paris
1829 - Patrick Sarsfield Gilmore, bandmaster and composer, is born in Co. Dublin
1831 - Christopher Palles, judge and Lord Chief Baron of the Exchequer in Ireland is born in Dublin
1844 - Rev. William Steel Dickson, Presbyterian minister and United Irishmen supporter, is born in Co. Antrim
1860 - Patrick Dinneen (Pádraig Ó Duinnín) priest, lexicographer and editor, is born in Rathmore, Co. Kerry
1873 - Patrick Gallagher aka 'Paddy the Cope', cooperative society developer, is born in Cleendra, Co. Donegal
1881 - Sir John Greer Dill, Field-Marshalis born in Lurgan, Co. Armagh
1916 - Irish prisoners interned at Frongoch are released
1941 - Jim Bolger, racehorse trainer, is born in Co. Wexford
1974 - Harry Kernoff, Irish artist in oils and woodcuts, dies
1999 - While most parts of the country experience heavy rain and winds, the snow capped Knockmealdown and Comeragh mountains in Co Waterford are picturesque on Christmas Day, particularly for punters who had a flutter on a White Christmas. The presence of snow in many areas costs bookmaker Paddy Power £50,000
2000 - Swimmers around the country brave icy seas and teeth chattering winds as the annual Christmas fund raising swims get off to a chilly start. Temperatures in coastal areas range from zero to four degrees
2002 - Ireland experiences its mildest Christmas in over a decade.
In the liturgical calendar, today celebrates the birth of Jesus Christ.
December 26
1381 - The sudden death of Edmund Mortimer at Cork leaves the colony without effective leadership and prompts a military crisis
1820 - Dion Boucicault, dramatist and actor, is born in Dublin
1823 - John Cairnes, economist, is born in Castle Bellingham, Co. Louth
1950 - James Stephens, writer, dies
1997 - St. Stephen's Day fox hunts are marked by major animal welfare protests with Gardaí forced to separate hunt supporters and animal welfare activists
1998 - Thousands of homes and businesses in the northern half of the country are without electricity as hurricane-force gales and gusts of over 100 miles per hour send poles crashing to the ground and entangle wires in fallen trees. Galway, Mayo, Sligo and Donegal are the worst affected counties
1998 - Former IRA Chief of Staff, Cathal Goulding, dies in a Dublin hospital
1999 - Hundreds of people walk through the Glen of the Downs in a show of solidarity with eco warriors, despite a Government order closing off the nature reserve to the public
2001 - Politicians from all parties join in mourning the passing of Mark Clinton, who was a major figure in Irish public life over three decades. Mr. Clinton died peacefully at Lucan Lodge Nursing Home, in Lucan, Co Dublin, on December 23, after a lengthy illness
In the liturgical calendar, today is the feast of St. Stephen. (see our article: St. Stephen's to New Years Eve)
December 27
1601 - Red Hugh O'Donnell leaves Ireland for Spain; Hugh O'Neill withdraws to Ulster
1727 - Arthur Murphy, actor and playwright, is born in Cloonyquin, Co. Roscommon
1791 - 68 conservative members secede from the Catholic Committee, which thereby becomes more militant
1821 - Lady Jane Francesca Wilde is born in Co. Wexford. Author, poet and the mother of Oscar Wilde, she is also known as Speranza.
Note: Many sources give the year of birth as 1826
1849 - James Fintan Lalor, Young Irelander, dies
1904 - Séamus Byrne, lawyer and playwright, is born in Dublin
1904 - The Abbey Theatre opens with productions of Yeat's "On Baile's Strand" and "Cathleen ni Houlihan", as well as Lady Gregory's "Spreading the News"
1904 - George Bernard Shaw's John Bull's Other Island is performed in London
1960 - Death of Elizabeth Crotty, Irish traditional musician and activist for Comhaltas Ceoltóiri Éireann
1969 - Dan Breen, IRA leader during War of Independence dies
1997 - A leading protestant paramilitary, Billy Wright, is shot dead at the maximum security Maze prison in Northern Ireland
1999 - After a five-year delay, the construction of the £204 million Dublin Port tunnel is finally approved
2000 - A White Christmas arrives late in many parts of the country. The post Christmas whiteout leaves the west and north west blanketed in snow with even offshore islands, where snow rarely lies, covered to a depth of several inches
2001 - Sales fever drives bargain hunters from their beds to join pre-dawn queues as the nation goes on a record £1bn consumer splurge
2002 - A young man is "executed" in north Belfast as the simmering feud among loyalist paramilitaries erupts
2002 - Leopardstown loses up to €500,000 in revenue. Day two of the big Dublin race meeting is cancelled because of water-logging.
December 28
1673 - Birth of Marmaduke Coghill, lawyer, judge and MP
1795 - Lord Gosford, Governor of Armagh declares the Orange Order a "lawless banditti"
1880 - The trial of Parnell and others for conspiracy begins on this date
1883 - St John Greer Ervine, playwright, author, critic and manager of the Abbey Theatre from 1915 to 1916, is born in Belfast
1997 - The British government orders the deployment of the SAS in Mid-Ulster in a bid to thwart another Loyalist Volunteer Force outrage as IRA commanders in Tyrone meet in emergency session in an effort to keep the lid on the Provo ceasefire


2000 - Heavy snow and freezing temperatures are reported throughout the country. The heaviest snowfall in 18 years brings chaos to the North.
Photo Credit: Paul Faith
In the liturgical calendar, today is the feast of the Holy Innocents and, in Irish folklore, it was very unlucky to start something new. It was also believed that whichever day of the week the feast fell, that day would be unlucky throughout the following year. To read a related article to Irish Superstitions for the Christmas Season please click: Christmas Supstitions.
December 29
1766 - Richard Dawson, MP for Monaghan Borough, dies on this date. Before his death, his bank - Wilcox & Dawson of Dublin, which was established in 1747 - closes with debts thought to amount to £192,000
1829 - Fr. John B. Bannon, Confederate Army Chaplain, is born in Co. Leitrim
1864 - The National Association of Ireland is founded in Dublin, backed by the Catholic hierarchy and intended to foster cooperation with English radicals to promote disestablishment of the Church of Ireland
1876 - The Society for the Preservation of the Irish Language is formed in Dublin
1902 - Birth of Edward Pakenham, 6th Earl of Longford; theatrical producer and dramatist
1932 - Eileen Desmond, Labour politician, is born in Kinsale, Co. Cork
1997 - Secretary of State Mo Mowlam holds day-long crisis talks with security chiefs and prison officials amid renewed calls for her resignation and fears that breakaway loyalist and republican terror bosses will ruthlessly exploit any political vacuum
1998 - Battered by gale-force winds and torrential rain, The Isle of Man ferry runs aground in Dublin Bay
1998 - More than 12,000 families across the country face their fifth day of candle-light and cold meals as the painstaking process of repairing storm-damaged electricity lines drags on


2000 - One of the coldest spells to grip the country in decades continues
2001 - Singer Daniel O'Donnell is awarded an honorary MBE in the Queen's honours list for his decades of service to the music industry. Fashion designer John Rocha is awarded a CBE.
December 30
1691 - Robert Boyle, pioneer chemist and physicist dies
1830 - William Lewery Blackley, cleric and social reformer, is born in Dundalk, Co. Louth
1932 - William Francis Thomas Deegan, important supporter of Irish Culture and Customs and all things Irish, is born
1975 - Mark Clinton, the Minister for Agriculture, notifies Trinity College that all future state funds for veterinary medicine would be allocated to University College
1997 - Key files from the Department of Defence, the Department of Justice and the Office of the Attorney General relating to the Arms Crisis of 1970 are discovered to be missing from the State archives
1997 - Thousands of loyalists pack the streets of Portadown for the funeral of LVF commander Billy Wright
2002 - To mark the 400th anniversary of the exodus of the O'Sullivan Beare clan from West Cork to Leitrim, a group of 40 people begins walking the entire 260-mile route which will take them through 11 counties and about two weeks to complete.
December 31


1602 - The O'Sullivan Beara's are driven out of West Cork by the English who had defeated the combined Spanish and Irish forces at the Battle of Kinsale. Dónal Cam O'Sullivan, chieftain of the clan, begins the long march to Leitrim on this date, where he hopes to gain sanctuary with the O'Rourke's of Breffni. Accompanying him are 1,000 men, women and children representing the first large-scale exodus of people from the Castletownbere region
1728 - Sylvester O'Halloran, surgeon, founder of Limerick Infirmary, and antiquary, is born in Limerick
1804 - Francis Mahony, 'Father Prout, priest and humorist, is born in Cork
1820 - Novelist Mary Anne Sadlier, née Madden, is born in Cootehill, Co. Cavan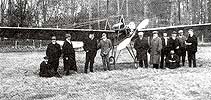 1909 - In Hillsborough, Co Down. Harry Ferguson's plane made out of spruce wood and linen made the first flight in Ireland.
1930 - The appointment of Letitia Dunbar-Harrison as Mayo County Librarian leads to controversy, for reasons related to her lack of Irish-language skill, her disregard of local patronage, and the fact that she's a Protestant; Mayo County Council is dissolved by ministerial order on this date
1961 - Radio Éireann's television service begins transmission on this date
1975 - The Anti-Discrimination (Pay) Act establishes the right to equal pay for equal or like work and provides a system whereby this right may be attained and enforced


1999 - Thousands of people gather at celebrations in towns and cities throughout Ireland to ring in the new millennium.
Photo Credit: Chris Bacon


2012: Ireland's oldest woman passes away. Mary-Kate Byrne, from Grange, Maganey in Co Laois was 108. Also known as Polly, Mary-Kate was born on 14 August 1904. Predeceased by her husband William, son Joe and daughter Lilly, she is survived by her sons Liam and Michael, daughters-in-law Nellie and Theresa, grandchildren and great-grandchildren.
Photo Credit: FinBarr Connolly

Sources:
The Celtic League
This organization publishes the annual Celtic Calendar. To order your own copy, visit: The Celtic League.
Irish Abroad
Somewhat sporadic, but they often highlight an important date in Irish history. To visit, please click: Irish Abroad.
The Wild geese
They update Irish history weekly. To visit their keydates page, please click: The Wild Geese.


We also refer to an assortment of references. Among them are the Books of Days - see right margin on this page.


Wed, Jan 3, 2018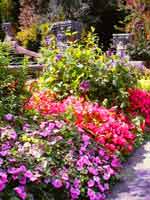 Ilnacullen, Co. Cork - an Island Garden
Located in the sheltered harbour of Glengarriff in Bantry Bay. Ilnacullin, which means island of holly, is a small island known to horticulturists and lovers of trees and shrubs all around the world as an island garden of rare beauty.
The vivid colours of Rhododendrons and Azaleas reach their peak during May and June, whilst the hundreds of cultivars of climbing plants, herbaceous perennials and choice shrubs dominate the midsummer period from June to August.
Because of its sheltered situation and the warming oceanic influence of the Gulf Stream, the climate is favourable to the growth of ornamental plants from many parts of the world.
Even for those who aren't particularly interested in gardens, there are many other scenic views, especially in the surrounding waters where seals frequent the rocks on the southern shore.
The cover photo on Bridget's book The Traditional Irish Wedding shows a wrought iron garden gate on Ilnaculen. I took that photo. To see it, go to the home page. It's part of the opening paragraph Failte.
—Russ
Resource: Copy and Image - Cork Guide

Click for More Culture Corner.
"Cahill's lovely prose breathes life into a 1,600-year old history." The L.A. Times
This is our most popular book. We understand why; the truth is fascinating.
Click here for Saved Civilization.
---