Traditions, folklore, history and more. If it's Irish, it's here. Or will be!
"People will not look forward to posterity who never look backward to their ancestors."
-Edmund Burke
---
Quotes

Library: Books, Movies, Music

Prints & Photos

Poetry

Jokes

---
---
Shops Ireland
---
Bunús na Gaeilge
(Basic Irish)

---
---
Did You Know?
---
Himself/Herself
Write to Us
Readers Write..
Links/Link to Us
---
Advertise with us
---
Awards & Testimonials

Submissions Guide
---
Music Review: Kate Rusby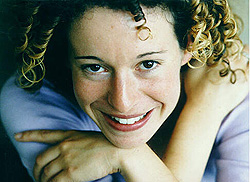 by William Ramoutar

Okay, okay, I know what you're saying! What in the name of the Divine is he writing about a little girl from Yorkshire for? Well, since she won the Folk Album of the Year in 1995 with her cd "Hourglass", and since then has gone on to capture just about everyone's heart (except for a few women, probably). My Missus included. She released all her cds on her own label, "Pure Records," and has now gotten herself with the biggest Celtic label in the world, Compass Records in Nashville, Tennessee.

I made the extreme prejudicial mistake of saying out loud on the radio one Sunday that Kate could sing me to sleep anytime. Well, who do you think was listening? Yep, every now and then, She who must be obeyed demands a tape of the show to hear what I am blathering on about, and of course it would be that week that I said the aforementioned. "Well, sure as long as we know where we stand", sez I, before I put the other foot in my mouth.

Anyway, to cut a long story short, every time poor little Kate's name is mentioned sure the World, in our house, goes to you know where, in a hand basket. So I am just telling you, so you won't make the same mistake.



Kate now has a gansey load of cds to her credit but her new cd, "Awkward Annie" is without a doubt an amazing piece of work. Her unmistakably unique gentle style and delivery could charm the very birds from the trees. Her guitar work too, is so elegant and true to the voicing of the tunes that you wonder, how could I not have heard of her before. Her interpretations of traditional Irish, English and Scottish songs have stood her well and so much, to make her own writings every bit as worthy as the old music.
I think she is just a natural storyteller and maybe it comes from the rural Northern England landscape of Yorkshire with its ambiance entrenched in everything she sings.

F

rom "Annan Waters" on "Hourglass" to "Cowsong" on "Sleepless", there is such a beautifully melancholic feel to the tunes that you wonder which is the original and which is her writing. "William and Davy" and "Playing of Ball" on her release "Little Lights", are extraordinary insights into lives long forgotten and once listened to, unforgettable.
I am not saying every song she sings is brilliant, what I am saying is that she is. There are some that sound similar and I have read reviews stating just that, but when she hits it right, there are songs that are certain to be with us forever.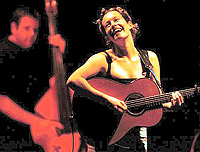 It's a sad thing to say, but most of us nowadays are belting our way through the days, sometimes weeks, before we stop, shocked to think where people, things, places are gone from our lives and if we don't stop to rediscover them, they are gone forever. Kate's sound is without peer, without parallel even. Because each slice of life or breathy performance is uncompromisingly beautiful. You feel like, how could someone with a voice as devastatingly innocent as this, sing such terrible happenings of others, or in the first person. Yet there are wonderfully light melodies and funny lyrics as well, that seem to trip off her tongue like butterflies in a breeze. A duet album with Kathryn Roberts has a song called "The Queen and the Soldier," and that should have given the listening public an inkling of what was to come. A serious talent and one to catch up with, whether it is on these cds or her "Live at Leeds" dvd.

At home in Ireland, if someone was always making a fool of themselves or clumsy, man or woman, boy or girl, they were called "Awkward Annie". There is nothing awkward or clumsy about this lady, just brilliant and unforgettable.

All of her her cds are readily available on amazon. Here they are:

Hourglass - 1998

Sleepless - 1999

Little Lights - 2001

Ten - 2003

Underneath the Stars - 2004

The Girl Who Couldn't Fly 2005

Awkward Annie - 2007

Main Image: Slothworks

Performing: Pete Barton Guitars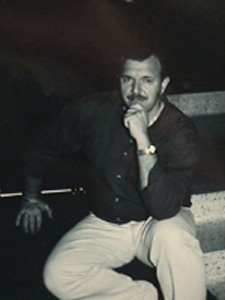 BIO William Ramoutar
IRISH WAYS RADIO PROGRAMME
WFCF Radio 88.5 FM
Every Sunday 11:00 am to Noon eastern standard time on the radio WFCF 88.5fm
We are now an iheart Station on your smartphone or computer
streaming live on iheart.

Review written by William Ramoutar Presenter of Irish Ways Radio Programme, St Augustine Florida


Fri, Feb 2, 2018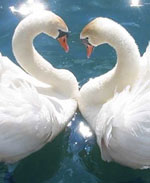 Irish God and Goddess of love
Oengus is the Irish God of love, beauty and youth. According to the old folklore, his kisses became birds. It is also said that he dreamed of a beautiful maiden, named Caer, for whom he searched all over Ireland. Eventually, he found her chained to 150 other maidens, destined to become swans at the time of Samhain. Legend has it that Oengus transformed himself into a swan and was united with his love.
Aine of Knockaine is the Irish Goddess of love. She is also known as the Fairy Queen of Munster and as a goddess of fertility beause she has control and command over crops and animals, especially cattle. Another name by which she is known is Aillen. To learn more about Irish mythology, please click Irish Myths & Legends.
Photo Credit: Wikipedia

Click for More Culture Corner.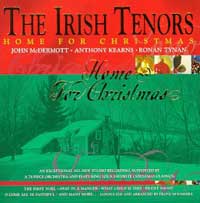 According to the 30 or more reviews we've read, if you own just one Irish Christmas recording, this should be it. Featuring Anthony Kearns, Ronan Tynan and John McDermott, we are treated to both solo and trio performances of a dozen or more best loved holiday airs, sung in their trade-mark Irish tenor style. As one reviewer cleverly observed, if these three sang the phone book, she'd buy it!
See Review
Click here for Home for Xmas
---