Traditions, folklore, history and more. If it's Irish, it's here. Or will be!
"People will not look forward to posterity who never look backward to their ancestors."
-Edmund Burke
---
Quotes

Library: Books, Movies, Music

Prints & Photos

Poetry

Jokes

---
---
Shops Ireland
---
Bunús na Gaeilge
(Basic Irish)

---
---
Did You Know?
---
Himself/Herself
Write to Us
Readers Write..
Links/Link to Us
---
Advertise with us
---
Awards & Testimonials

Submissions Guide
---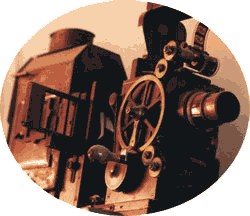 What is the top Irish movie of all time?

That is what Jameson whiskey in conjunction with 'The Dubliner' magazine asked 10,000 people in a July 2005 poll. After all the votes were counted Alan Parker's 1991 adaptation of Roddy Doyle's 'The Commitments' held down the top spot. But if the list is any indication it is Dublin director Jim Sheridan who has had the largest impact on Irish cinema, landing three of his films ('My Left Foot', 'In the Name of the Father' and 'The Field') in the top ten. The top ten rounds out like this: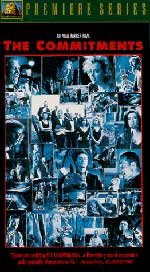 1. The Commitments
A headstrong, fast-talking, ambitious young Dubliner fancies himself a promoter of talent and sets about assembling and packaging a local Irish R&B band. His group of self-absorbed, backbiting, but stunningly talented individuals begin to succeed beyond his wildest dreams, until petty jealousies and recrimination threaten to scuttle the whole deal. That part of the review is from Amazon. For our part, we love this movie! The music is terrific, the cast of unknown actors is great, and, overall, it's pure entertainment from beginning to end.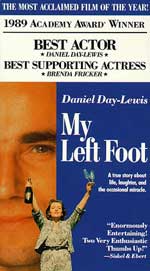 2) 'My Left Foot'
Daniel Day-Lewis won a much-deserved Oscar for his wily, passionate performance as Irish artist and writer Christy Brown, whose cerebral palsy kept him confined to a wheelchair. Day-Lewis is inspired, and Brenda Fricker is almost luminous as Christy's dedicated mother. So, too, are Ray McAnally as the hero's stormy father, and Hugh O'Conor as the child Christy. All in all, this is a complete pleasure for viewers. Edited and adapted from a review by Tom Keogh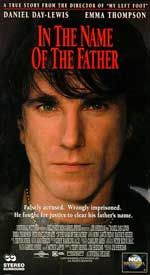 3) 'In the Name of the Father'
In the Name of the Father is based on a true story and is at times grueling and never less than compelling, with a complex performance by Day-Lewis and a strong one by Emma Thompson as the lawyer who finally cracks through the British obstructions to the truth. Marshall Fine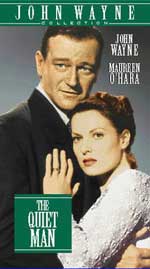 4) 'The Quiet Man'
Yes, this film has almost become a cliche but if you haven't seen it, it is well worth the $13.99 investment. As one reviewer puts it: "...it's no surprise The Quiet Man won an Oscar for cinematography. It also won an Oscar for John Ford's direction, his fourth such award. The film was a deeply personal project for Ford (whose birth name was Sean Aloysius O'Fearna), and he lavished all of his affection for the Irish landscape and Irish people on this film." We couldn't agree more.




5) 'The Snapper'
The Snapper may be the funniest film ever made about an unexpected pregnancy. In adapting the second novel of his popular Barrytown Trilogy, Irish author Roddy Doyle brilliantly captures the hilarious dynamics of a working-class family, the virulent gossip of their nosy Dublin neighbors, and the mixed emotions of a young woman on the verge of single motherhood. The film was directed for British television by Stephen Frears, but its flawless blend of comedy and drama made it worthy of a theatrical release, landing it on many critics' top 10 lists for 1993. Amazon review.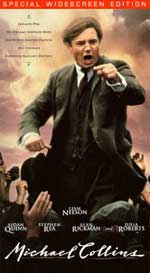 6) 'Michael Collins'
In honor of the recent anniversary of his assassination, we bring to your attention a movie that has been applauded for its accuracy and attention to detail. As one reviewer puts it: "This is a downright good film about a brave and passionate Irishman who loves his country and independence and will fight for them until death."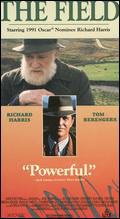 7) 'The Field'
A hard-hitting drama about one man's obsession with a plot of land that his family has tended for generations. What makes the film worthwhile is the Oscar-nominated performance by Richard Harris as "Bull" McCabe, the fiercely stubborn man who's nurtured a prime field of rented land for decades, only to lose it when the owner auctions the land to an unwelcome American (Tom Berenger). Rather than sacrifice his life's work to this brazen invader, McCabe wages a personal war with powerfully tragic results. Amazon review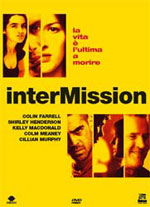 8) 'Intermission'
The rough-edged vitality of contemporary Irish filmmaking is readily apparent in this black comedy in which 54 characters and 11 plotlines compete for consistently impressive screen-time. Jumping from one plot to another, the characters in are tangled an infectious series of intersecting events, shifting from scenes of brutal violence, poignant compassion, and richly dark humor, and somehow managing to make it all fit together in a miraculously coherent tapestry of romance, crime, and authentic Dublin atmosphere.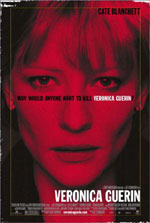 9) 'Veronica Guerin'
This was definitely one of the best films I've seen in 2003. Cate Blanchett was amazing, and the story was incredibly compelling. I give it four stars instead of five because I always prefer surprise endings - here you know what happens at the end...Great movie, though! (amazon review)
Ireland's top-grossing film of 2003.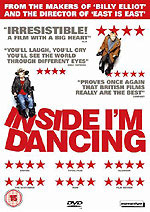 10) 'Inside I'm Dancing'
On meeting Michael, Rory decides that they must change their lives and so concocts a plan to beat the system. Escaping Carrigmore Home for the Disabled, the duo hire Siobhan to take care of their every need. Her arrival, however, brings with it emotions that Rory and Michael have never experienced. James McAvoy captures the zest for life and extreme frustration. The film gives a great insight into disability and is accurately portrayed. It does not go for the sympathy vote, but shows two steely individuals fighting for their rights.

Agree or disagree? We average more than a thousand visitors to our site every day. It would be interesting to find out how the international community might have responded to the same question. Send your nomination to bhaggerty@irishcultureandcustoms.com If we receive enough responses we'll post the results at the end of August.
In the meantime, if you are interested in purchasing any of the films in the Jameson Whiskey/Dubliner magazine poll, just click on the image or the link.

Image of projector from The exciting hobby of collecting CINEMATOGRAPHICA
(a fascinating Site).


Fri, Feb 2, 2018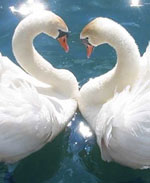 Irish God and Goddess of love
Oengus is the Irish God of love, beauty and youth. According to the old folklore, his kisses became birds. It is also said that he dreamed of a beautiful maiden, named Caer, for whom he searched all over Ireland. Eventually, he found her chained to 150 other maidens, destined to become swans at the time of Samhain. Legend has it that Oengus transformed himself into a swan and was united with his love.
Aine of Knockaine is the Irish Goddess of love. She is also known as the Fairy Queen of Munster and as a goddess of fertility beause she has control and command over crops and animals, especially cattle. Another name by which she is known is Aillen. To learn more about Irish mythology, please click Irish Myths & Legends.
Photo Credit: Wikipedia

Click for More Culture Corner.
Glorious Gardens of Ireland
by Melanie Eclare

A magnificent pictorial tribute to the splendor of Irish gardens, featuring more than 200 color images.
Eclare ushers readers into spectacular Irish garden settings...
Equally captivating are the book's gorgeous photographs of plants, beautiful stonework, outstanding statuary, and the voluptuous floral compositions that adorn Ireland's great castle estates, rural herb growers, country guest houses, and quaint cottages.
Alice Joyce
Click for Glorious Gardens.
---