Traditions, folklore, history and more. If it's Irish, it's here. Or will be!
"People will not look forward to posterity who never look backward to their ancestors."
-Edmund Burke
---
Quotes

Library: Books, Movies, Music

Prints & Photos

Poetry

Jokes

---
---
Shops Ireland
---
Bunús na Gaeilge
(Basic Irish)

---
---
Did You Know?
---
Himself/Herself
Write to Us
Readers Write..
Links/Link to Us
---
Advertise with us
---
Awards & Testimonials

Submissions Guide
---
Book Review: The Glenstal Book of Prayer
by Bridget Haggerty



Glenstal Abbey is a Benedictine monastery in County Limerick on the south-west coast of Ireland. It's situated on a 500-acre estate with streams, lakes and woodland paths which surround a castle built in the romantic Norman style.
It's in this extraordinarily beautiful setting that the monks of the abbey assemble in the chapel five times daily for the Divine Office and the Mass. As a Benedictine community, their worship emphasizes beauty and harmony, celebrating God's presence, while evoking a response of loving reverence in the monk.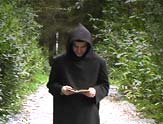 As part of their ongoing development plans, the community has recently built a new library to house its collection of books, manuscripts and archives. The collection has grown steadily from its humble origins in 1927 and is now one of the most important private libraries in Ireland holding approximately 58,000 volumes.
While the focus of the library is primarily theological, it also contains substantial holdings in the areas of Irish history, Irish literature, biography and art. Of priceless value, is its collection of antiquarian books ranging from the 15th to the 19th centuries; a restoration program is now underway to restore some of the more important volumes.
Indeed, the ancient manuscripts are unique. But, ironically, it is a much more modern work that has gained Glenstal Abbey a coveted place on the best-seller list. At a time when statistics show that the Irish aren't nearly as religious as they once were, the Glenstal Book of Prayer surprised and amazed everyone with its almost overnight popularity and success.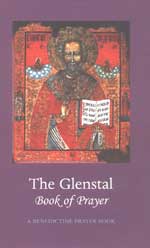 Perhaps it can be said that, while many of us are rejecting outward religious practises, prayer still plays an important role in our personal lives. And, within the pages of this remarkable book, the reader will find what the monks describe as 'the whole sweep of prayer'.
Divided into four sections, included are prayers for daily devotions, familiar favorites, special occasions, blessings, readings from St. Benedict, psalms, and a calendar of Saints and Feast Days.
Of special interest are the prayers given in Irish and Latin, including The Sign of the Cross and The Hail Mary; this reader also particularly enjoyed the blessings in Irish for the infirm, for travelers, and for grace before meals.
The book sits by the bed - taken up before sleep and slowly browsed through until a particular line or paragraph seems to jump from the page:
"I bind myself today
the power of God to hold and lead,
his eye to watch, his might to stay,
his ear to harken to my need:
the wisdom of my God to teach,
his hand to guide his shield to ward;
the word of God to give me speech,
his heavenly host to be my guard."
With the words of St. Patrick's Breastplate softly soothing an always over-stressed mind, the serenity of healing slumber swiftly erases the concerns of the day.


To purchase, please click here: Glenstal Book of Prayer
Resources:
Content and Images: Glenstal Abbey
Sun, Oct 1, 2017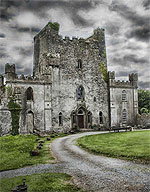 Ireland's Most Haunted Castle
South-east of Birr between Kinnity and Roscrea, in Co. Offaly are the remains of Leap Castle. Originally an O'Carroll fortress, it guarded the pass from the Slieve Bloom into Munster. Said to have more than 50 ghosts, its dark and mysterious past includes the murder of a priest by his brother in the "Bloody Chapel" and the slaughter by their Irish employers of more than 50 Scots mercenaries in order to avoid payment. It has always had a reputation of being haunted and locals have described seeing the windows at the top of the castle "light up for a few seconds as if many candles were brought into the room" late at night. For more details read our article Creepy Irish Castles & Houses.
Photo Credit & More Details: H. J. Moncrieff


Click for More Culture Corner.
Visit 30 of Ireland's most beautiful gardens. Includes a stunning collection of 200 full-color photos.