Traditions, folklore, history and more. If it's Irish, it's here. Or will be!
"People will not look forward to posterity who never look backward to their ancestors."
-Edmund Burke
---
Quotes

Library: Books, Movies, Music

Prints & Photos

Poetry

Jokes

---
---
Shops Ireland
---
Bunús na Gaeilge
(Basic Irish)

---
---
Did You Know?
---
Himself/Herself
Write to Us
Readers Write..
Links/Link to Us
---
Advertise with us

---
Awards & Testimonials

Submissions Guide

Help keep us free
Throughout the site you will see many items available for purchase from well-known merchants such as Amazon. Not interested in what we're featuring? It doesn't matter. Click on any link and then shop for whatever you wish - we will still get credit, if you buy something.
Thanks for your help.

---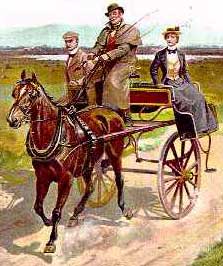 Travel Related Links

Click here for:
The Travel Library.

Transportation



Budget Car Rental Ireland - for low cost Irish Car Hire
Budget Car Rental Ireland are the leaders of the Irish Car Hire Market. With locations including Dublin, Shannon, Cork and Belfast airports they aim to provide unbeatably priced car hire and the friendliest service in Ireland.


Travel & Tourism Help



IrishTourism.com - they are determined to be the one-stop shop for inbound travel to Ireland, delivering the highest levels of service at reasonable prices.
Their web site allows you to build your own trip by using their booking engines for Flights, Ferries, Car Hire, Travel Insurance and Accommodation using the links on their menu-bar.
Alternatively you may fill out an Enquiry form letting them know your preferences and they will help you plan your trip.
Of course, you can also select from a variety of Golf, Cruising, Equestrian, Angling, Cycling, Walking and accommodation packages, including Self Drive and Group Tours.



Another good Ireland Travel source is
The staff at All Ireland Travel are professional travel consultants who live and work in Ireland and have traveled Ireland extensively to bring our clients accurate, concise and detailed information. Sit back, relax, and explore one of the best Irish travel sites on the internet.

All in One Travel
Whether you wish to find accommodation, rent a car, or simply want to cruise the Shannon, Allin1 Travel Ireland will tailor its services to suit your needs.


---

Outdoor Activities

http://www.govisitireland.com/ - A full range of walking, hiking, cycling, golf, fishing, equestrian, self-catering and self-drive tours in Ireland.

http://www.goirelandgolf.com - Golf in Ireland with the experts, who will customise your ideal golf itinerary.

http://www.ireland-fishing.com - Ireland, with its clear inland and coastal waters, is the perfect destination for coarse, game, sea and fly fishing.

http://www.walking-in-ireland.com - A unique and very special walking, cultural and musical tour of Celtic Ireland. Easy walking combined with some very unusual and fun activities!

http://www.walking-tours-in-ireland.com - A full selection of guided and self-guided walking and hiking tours in Ireland.


---
Accomodations



The Clarence Hotel
A part of the Dublin scene since 1852, The Clarence Hotel was purchased in 1992 by two members of the rock group U2, Bono and The Edge. They took on the task of restoring The Clarence, creating their own vision of the ideal place to stay.



The Portmarnock Hotel and Golf Links is set in splendid surroundings overlooking the beach. The house was originally owned by the Jameson family, famous for their Irish whiskey.
Their home has been tastefully converted to an international hotel with the grounds now hosting a magnificent 18 hole Bernhard Langer-designed golf links.




Hotel Ireland
When it comes to budget, location and facilities, this Dublin-based travel company will find you the best choice of accommodations throughout the country. The site is easy to navigate and also offers a great deal of relevant information. Nice convenience: UK and US visitors can call them toll free. Click here for Hotel-Ireland.

Sweeney Hotels Ireland
If you're planning a trip to Ireland, consider one or more of these four outstanding properties located in Dublin, Galway City, Clifden in Connemara and Killarney, Co. Kerry.
Note: We spent too little time in Clifden; a beautiful town overlooking the sea.





The Dublin hotels featured on Dublin Accommodation Services website represent the finest hotels Dublin has to offer in all categories from budget hotel and cheap guesthouse to a 5 star luxury hotel.
Click here for Dublin Accomodation Services.


---
Places to Visit
Gaeltacht Travel in Ireland
The Gaeltacht regions are areas where Irish is the primary spoken language. They also encompass some of the most beautiful scenery in the country. If you're planning a trip, Gaeltacht Travel offers tips, accommodation suggestions, and more - even a free calendar. For more details, please click Galetacht Travel.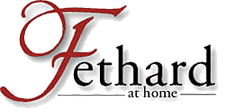 Fethard at Home
Dedicated to the Fethard and Killusty emigrants throughout the world, the site is maintained by Joe Kenny. He offers day-to-day happenings in the area and also covers a lot of the history of Fethard as well as aerial photographs that he, himself, has taken of Fethard and the surrounding Irish countryside. In addition to that, he has recorded numerous genealogical records including the transcription of headstones of various Irish generations who are at rest in some of the local cemeteries. Anyone who might be interested can access this information as the site is a labor of love and is free of charge.


Cultural Holidays on Inis Mór


Whether or not you're planning a trip to the Aran Isles, this richly informative site is well worth exploring.



Finn Valley

Our area is rich in legend, culture and folklore. Our scenery equals - and often surpasses - that found in other parts of Ireland. And yet, how often do we find any reference to the Finn Valley in Irish tourism information? The promoters seem to see us as that great, gaping void in the middle of Donegal - where nothing of note has ever happened - or is ever likely to happen. Finn Valley Online is here to change that perception.




Located on the west coast of Ireland, Clare is home to the Burren, the Cliffs of Moher and is a jumping off point for the Aran Islands. If Co. Clare is on your itinerary, this site will help you make the most of your visit.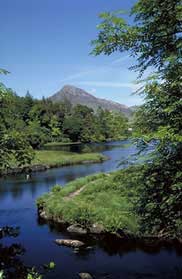 Discover the magic of West Ireland.
If you're planning a trip to Galway, Mayo or Roscommon, this site specializes in arranging self-catering accommodations - from apartments in the heart of Galway city to charming thatched cottages on Inisheer. The site is easy to navigate and well worth exploring, if only to take a peek at the homes available for rent.
(We noticed one over the shops in Galway City.)




Assorted



Australian Travel Debit Card
If you are among the growing number of Irish Australians, you will find our Visa debit card is widely accepted in Ireland and other countries. For more details, please click Australian Travel Debit Card.


Converting to Euros
If you're heading for the Republic of Ireland this year, this site features a really easy to use conversion table for just about every currency

Being Abroad. If you're planning a trip to Ireland, this site could prove to be very useful.

Executive Planet. Planning a business trip to Ireland? This site will introduce you to Irish business culture, customs, and etiquette. Topics include cross-cultural communication, intercultural negotiating, business entertaining, gift-giving, social etiquette and more.

For your travel insurance needs, including annual travel insurance for long stays in Ireland, please click HSBC.



Fri, Jul 10, 2015
The Galway Hooker
This unique vessel, with its distinctive curved lines and bright red sails, originated in the village of Claddagh. During the 19th century, hookers supported a significant fishing industry and also carried goods, livestock and fuel. Seán Rainey is remembered for building the last of the original boats, the Truelight, for Martin Oliver who was to become the last king of the Claddagh; as king, he was entitled to white sails on his boat. Since the mid seventies, many of the old sailing craft which were on the verge of extinction have been lovingly restored and new ones have been built. During the summer months they can be seen at festivals such a Cruinniú na mBád - the Gathering of the Boats - in Kinvara.

More Culture Corner