Traditions, folklore, history and more. If it's Irish, it's here. Or will be!
"People will not look forward to posterity who never look backward to their ancestors."
-Edmund Burke
---
Quotes

Library: Books, Movies, Music

Prints & Photos

Poetry

Jokes

---
---
Shops Ireland
---
Bunús na Gaeilge
(Basic Irish)

---
---
Did You Know?
---
Himself/Herself
Write to Us
Readers Write..
Links/Link to Us
---
Advertise with us

---

Help keep us free
Throughout the site you will see many items available for purchase from well-known merchants such as Amazon. Not interested in what we're featuring? It doesn't matter. Click on any link and then shop for whatever you wish - we will still get credit, if you buy something.
Thanks for your help.

---
Index of All Children's Stories

Kids' Ireland Library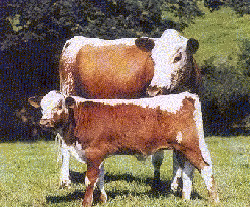 The Bewitched Kerry Cow
by Bridget Haggerty, edited and adapted from a story by Miss Latitia Maclintock

Not far from Rathmullen, in county Donegal lived a family called Hanlon and in a farm-house, some fields distant, people named Dogherty. Both families had good cows, but the Hanlons were fortunate in possessing a Kerry cow that gave more milk and yellower butter than the others.

Grace Dogherty, a beautiful young girl, who was more admired than loved in the neighbourhood, took much interest in the Kerry cow, and appeared one night at Mrs. Hanlon's door with the modest request:

"Will you let me milk your Kerry cow?"

"And why would you wish to milk wee Molly - for that was the cow's name - ?" inquired Mrs. Hanlon.

"Oh, just because you're so busy at the present time."

"Thank you kindly, Grace, but I'm not too busy to do my own work. I'll no trouble you to milk."

The girl turned away with a discontented air; but the next evening, and the next, found her at the cow-house door with the same request.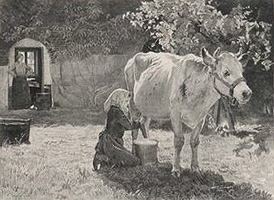 At length Mrs. Hanlon, not knowing how to persist in her refusal, yielded, and permitted Grace to milk the Kerry cow.

She soon had reason to regret her want of firmness. Molly gave no milk to her owner. When this sad state of things lasted for three days, the Hanlons applied to a certain Mark McCarrion who lived near Binion and was known to help overcome a possible bewitchment, "That cow has been milked by someone with an evil eye," said he. "Will she give you a wee drop, do you think? The full of a pint measure would do."
"Oh, aye, Mark, dear; Molly will give me that much."

"What you must do then, Mrs. Hanlon, is lock the door, and get nine new pins that was never used in clothes, and put them into a saucepan with the pint o' milk. Set them on the fire, and let them come to the boil."

The nine pins soon began to simmer in Moiley's milk.

Rapid steps were heard approaching the door, agitated knocks followed, and Grace Dogherty's high-toned voice was raised in eager entreaty.
"Let me in, Mrs. Hanlon!" she cried. "Take that cruel pot off the fire! And Take out them pins, for they're pricking holes in my heart, an' I'll never offer to touch milk of yours again."

There is hardly a village in Ireland where the milk is not thus believed to have been stolen times upon times. There are many charms to overcome this unlucky look of the evil eye Sometimes new horse-shoe or donkey-shoe is heated and put under the churn, with three straws, if possible stolen at midnight from the thatched roof of the one with the evil eye, is quite infallible.

More about Molly
The cow in this story is named Molly and this might be because she was one of the Irish Moiled, a very ancient breed of cattle. They never had horns, they were always red and white in colour and their markings varied from one cow to another. In days gone by, Irish families loved their Mollys because she would always give them lots of milk.

Photo Credits & Copy Resourcces:

The original story was taken from Fairy and Folk Tales of the Irish Peasantry
Edited and Selected by W. B. Yeats, published in 1888. We are also thankful to the site Sacred texts. Where you will find many other wonderful stories.

Ystrad Traditional Organics
Moiled Cows
Milking a Cow - Art.com

Index of All Children's Stories


---

Kids Reading - from All Posters
Any purchase made helps to support our site (and the Irish Culture & Customs fairytale). Thank you.



Wed, Jan 3, 2018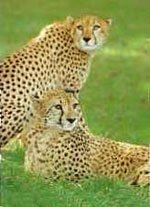 FOTA Wildlife Park
Only 10,000 cheetahs remain in their natural habitat and Fota Wildlife Park in Co. Cork, Ireland, is the world's leading breeder of this endangered species. Fota is among the most modern wildlife parks in Europe. It was opened in 1983 and has more than 70 species living in natural open surroundings with no obvious barriers. Only the cheetahs are behind fences.
Another species which is being saved from extinction at Fota is the white tailed sea eagle. It disappeared from Ireland in the early 1900's, but is now being bred at the park and re-introduced to the wild in Co. Kerry.
Fota is open to the public in the summer and is very popular with Irish families, as well as tourists.

---
"No man ever wore a cravat as nice, as his own child's arm around his neck."
- Irish Proverb

---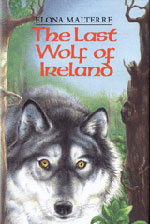 The Last Wolf in Ireland
by Elona Malterre
In Ireland in the 1780s, a young boy and girl who find a wolf's den in the forest vow to protect the animals from the superstitious townspeople and the greed of the hunters. Rave reviews including this one from Booklist:
"Convincing characters, tense action, and powerful conflicts makethis book an outstanding choice."
To learn more or to purchase, please click The Last Wolf in ireland.

---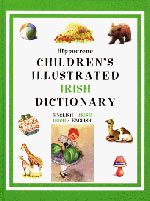 Children's Irish Dictionary
by Hippocrene Books
As a total beginner in Irish, this has taught me quite a few words. The illustrations are beautifully done, and best of all, each word is given a rough English spelling of its pronunciation. Edited from an amazon review.
Click here for Kid's Irish Dictionary.
---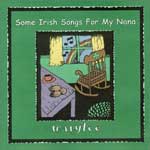 Some Irish Songs for My Nana
MaryLee

A lovely collection of well known Irish songs from the turn of the twentieth century. This album was created as a gift to MaryLee's Nana, Rose Burke Duval. The first half are songs well known to grandparents and the second half are original and traditional songs for children.

Click here for Irish Songs.