Traditions, folklore, history and more. If it's Irish, it's here. Or will be!
"People will not look forward to posterity who never look backward to their ancestors."
-Edmund Burke
---
Quotes

Library: Books, Movies, Music

Prints & Photos

Poetry

Jokes

---
---
Shops Ireland
---
Bunús na Gaeilge
(Basic Irish)

---
---
Did You Know?
---
Himself/Herself
Write to Us
Readers Write..
Links/Link to Us
---
Advertise with us
---
Awards & Testimonials

Submissions Guide
---

Todays' Irish News



Yes, there are many news items not included here. We deliberately avoid: politics, death, disaster and other mayhem.

Sunday, February 26, 2017


---
'Drive-thru' ashes coming to Galway for the start of Lent
St Patrick's Church in Glenamaddy, Galway is thinking outside the box in the run up to Ash Wednesday next week. They're going to be implementing a drive-thru system for parishioners on the go – so they don't even need to leave their car to get their blessing. Father Paddy Mooney described how easy it will be: "Our church lends itself to it, with a driveway up to the door and then a gate out the back. People can just drive right up to the door with the window down." For more on this story please click
Journal Ireland
.
Photo Credit:
GSt Patrick's Church, lenmaddy
Bringing Patrick home: reimagining the St. Patrick's Day Festival
Were you to ask the man or woman in the street what they know of St Patrick, they would almost certainly mention his association with the shamrock or that he banished the snakes from Ireland. Beyond that, they may struggle. Legends live on, indestructible, but the real story of Patrick's life is much more interesting, and more powerfully contemporary, than the legend. With some background reading, you quickly come to realise that Patrick is a figure for these very times. For more details, please click
RTÉ
.
Ireland's 19th-century US emigrants in their own words
US civil war pension files stored in in Washington DC's National Archive give voice to Irish emigrant family life and may well be the greatest social treasure trove on 19th-century Irish people anywhere, including Ireland. The files provide insights into everything from family emigration, chain migration and the maintenance of trans-Atlantic connections, to indigence, alcoholism, domestic violence and bigamy. Most importantly, they allow us to hear the voices of thousands of Irish emigrants for the first time. For more details, please click
Irish Times
.
Photo Credit:
Yale University/Pinterest
Irish ticketholder ONE number away from scooping €28m EuroMillions
The ticket holder matched all five numbers plus one lucky star, but it was not enough to hit the jackpot. Fortunately they will still pick up a cheque for €154,280 to soften the blow. There was no overall winner of the prize, but the Irish runner-up joined six others across Europe who matched five plus one. The last Lotto jackpot was won by a family syndicate from Co Cavan who scooped the €4.5 million prize on Christmas Eve. For more details, please click
Irish Mirror
.
What happens when you mix soft rock with traditional Irish airs?
Something unique, that's for sure, and something which can be enjoyed by a wide variety of people. It helps when those producing the sound are very, very good musicians. And the fact that Sheeran is capable of turning out some great tunes doesn't hurt. And it was this – the idea that classical music in any form is invariably of a high standard – that first convinced composer Glen Austin to embark on his latest project. For more details & video clip, please click
The Irish World
.
Ireland's very first penguinarium could be coming to Galway
Penguin fans across Ireland are getting in a flap over plans to open a penguinarium in Ireland. According to reports, Galway's Atlantaquaria is planning an extension to its building on Salthill Promenade. The Connacht Tribune are reporting that plans are "advancing" and that the aquarium has invited tenders for contractors to carry out the work. The owners are also said to be considering opening an exotic animals enclosure, as well as carrying out work on the main entrance and lobby. For more details, lease click
Irish Mirror
.
Photo Credit: Roger Clark/Solent News
One of Ireland's biggest companies is selling a chunk of its dairy division
The Kilkenny-based food producer Glanbia announced today that it plans to sell a 60% stake in Dairy Ireland to its largest shareholder, Glanbia Co-op Society. The deal, worth €112 million, would see the dairy division spun off into a new company called Glanbia Ireland. The new entity will become the owner of well-known consumer and agri brands such as Avonmore milk and Gain Feeds. For more details, please click
Journal Ireland
.
Photo Credit: Photocall Ireland
Ireland defeats France in bid to keep Six Nations title alive
A second 2017 Six Nations win for Ireland keeps them in the title hunt heading into the final two rounds of the championship. Johnny Sexton was masterful on his return from injury, settling into the game early and growing as a force throughout before making way for Paddy Jackson in the 69th minute. But while Conor Murray and Sexton led the Irish efforts, there were impressive efforts from Garry Ringrose, Jamie Heaslip and others in a hard-working Irish performance. For more details, please click
Journal Ireland
.
Photo Credit: Billy Stickland/INPHO
World Superbikes: Champion Rea clinches Australian double
Northern Ireland's Jonathan Rea made the perfect start to his World Superbike defence by winning both races at Phillip Island. Just as he did in the opening race, Kawasaki rider Rea took the lead on the last lap of the second to seal victory. Rea is aiming to become the first man to win three WSB titles in a row, has already opened up a 10-point lead over Wale's Davies and England's Tom Sykes. "To win two last-lap battles here is incredible," Rea said. For more details, please click
BBC
.
---
Past Two Weeks
February 25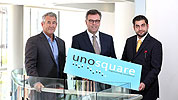 Ricoh announces 110 jobs for Dublin
Japanese tech firm Ricoh is to more than double its Irish workforce with a new Dublin headquarters. Up to 110 people are to be taken on in Swords over the next three years, bringing its staff base here to 190. Recruitment will be in the areas of technical engineering, software solutions, business development and operations management. Ricoh Ireland says it wants to double its revenue to €32m with the expansion. For more details, please click Breaking News Ireland.


Ten stunning Irish locations that made movie history
With her lush green landscapes and picturesque coastlines, it's no wonder Ireland has always been an attractive destination for some of the world's biggest movie location scouts. Pictured is a beach in Enniscorthy, Co Wexford which recently made an appearance in the film adaptation of Irish writer Colm Toibin's epic novel, Brooklyn. Also making the the list are, Skellig Michael, Powerscourt, Dublin and Dingle. For more details & the compete list, please click RTÉ.


Martin Scorsese gets rapturous reception at Trinity College
Multi-award-winning director Martin Scorsese said he was both "surprised and moved" as he attended a ceremony in Trinity College today where he was made an Honorary Patron by the University Philosophical Society. The legendary celebrity attended a ceremony in Dublin to accept the gold medal award. He spoke at a Q&A session afterwards in the Debating Chamber of the Graduate Memorial Building where crowds packed in to ask him questions. For more details, please click Journal Ireland.
Photo Credit: Sam Boal/Rollingnews.ie


President Michael D. Higgins on a bike
The image shows the President perched over a BMX as two young men on either side of him prepare to whoosh down a halfpipe. It's been shared too many times to count and gone viral on Reddit on several occasions, most recently in the wake of Trump's election. The incongruous setting, his miniature stature, his stance on the bike — the photo is nothing short of a joy and frequently pointed to as proof that Ireland has one of the best presidents. For more details please click Journal Ireland.
Photo Credit: Michael Donnelly


Limerick sisters scoop €500,000 EuroMillions prize
The two women had spent their day on a shopping spree in Limerick City when they decided to enter the draw taking place that night. They bought a Quick Pick selection ticket at Gleeson's Newsagents on Henry Street. It was not until the following Sunday that the lucky sisters found out about their incredible EuroMillions Plus win, after reading a Sunday newspaper.For more details, please click Irish Mirror.


Earthly paradise in West Cork on offer
Shambala, or Shambhala, is a mythical kingdom referred to in ancient Buddhist and Hindu texts - a place of paradise which only the wise and pure of heart can reach. Shambala' is also the name of a quite heavenly property in west Cork, with limitless sea views, a mile of private beach and even a helipad. And while you may not have to be wise and pure of heart to live there, you will need powers of a more worldly kind - the ability to get your hands on around €1.8 million. For more details, please click Irish Independent.


Preview: Ireland can avoid déjà bleu as France come to town
The old 'you never know which France are going to turn up' cliché simply doesn't apply to games where Ireland are concerned. That saying originates from erratic French performances all right, but they just don't come against Irish teams. On their day, France can beat New Zealand; on another day, the All Blacks can put up a record score on Les Bleus.They can edge past England or lose by 20. Against Italy, they might not be up for it.But it's almost always the same story against Ireland. For more details, please click RTÉ.
Photo Credit & Related Story: RTÉ


Both sets of fans fork out for Ireland V France rugby match
French fans have been arriving in their droves to sample the delights of Dublin and beyond before Saturday's game. However, they are going to need a few bob in their pockets if they plan to stay in the capital for the weekend. Those planning on attending the match can expect to pay 23% higher for hotel rooms in Dublin city based on the same weekend in 2016. Kayak travel analyst Suzanne Perry said the figures were no surprise. " Dublin is one of Europe's leading locations for sporting weekends so there were no real surprises that the weekend is proving so popular." For more details, please click Irish Examiner.


World Superbikes: Rea starts title defence with victory
Defending world champion Jonathan Rea has won the opening race of the 2017 Superbike World Championship at Phillip Island. The Northern Irishman edged ahead of Welsh rival Chaz Davies on the last of the 22 laps to clinch his third successive win in Australia. Rea's British and Kawasaki team-mate, Englishman Tom Sykes, was third. Rea is one of four riders to clinch back-to-back Superbike titles but is aiming to become the first to win three in a row. For more details, please click BBC.

February 24

Hotel offering free stay if your name is Patrick or a variation
Attention all the all the Pas, Patricks, Paddys, Patricias and Pats of the world - Treacys West County Hotel in Ennis, Co Clare is offering one night's free B&B to anyone with a variation of the name Patrick, in honor of St. Patrick's Day. The catch? There are only 500 bookings available, so fastest finger first. The first 70 bookings are available on Friday, March 17 and the remaining 430 bookings will be available across selected midweek dates in March. For more details & video clip, please click Breaking News Ireland.


Defence Forces announce plans to recruit close to a thousand new personnel
Defence Minister Paul Kehoe today announced a major recruitment drive for 2017. The recruitment is aimed at honouring the Government's commitment to keep the strength levels of the Defence Forces – which includes the Army, Naval Service and Air Corps – at 9,500 personnel. In total, the forces are seeking to recruit 860 new personnel across all services this year. ommenting on the launch of the drive, Minister Kehoe said that it was "extremely significant" and was targeting general service recruits, apprentices and cadets. For more details, please click Journal Ireland.


It's official - Irish women among most beautiful in the world
Females from Ireland have recorded their best-ever rating on elite dating site, BeautifulPeople.com, after being voted the eighth most attractive nationality on the planet. The latest trend means Irish females have been ranked as better-looking than those from the likes of Italy, Russia and Spain. Unfortunately, Irish men did not fare as well. For more details, please click Irish Mirror.


Wilde night for Irish stars at pre-Oscars bash
Ruth Negga, Caitriona Balfe, Glen Hansard and Irish singing duo Glenn & Ronan were among the guests on the green carpet at the US-Ireland Alliance's Oscar Wilde Awards in California on Thursday night. The ceremony, which took place at JJ Abrams' Bad Robot production company in Santa Monica, is held each year to mark the contribution of Irish and Irish-Americans in the entertainment industry. For more details & photos, please click RTÉ.


For the first time, a Maeve Binchy novel will be performed on stage
"Minding Frankie" comes to the Gaiety Theatre in June, becoming the first novel by Binchy to be adapted and performed on an Irish stage. Published by Binchy in 2010, Minding Frankie tells the story of Noel Lynch, a man struggling with an alcohol addiction who suddenly has fatherhood – and motherhood – thrust upon him when has to raise little Frankie on his own. For more details, please click Journal Ireland.


Game of Thrones tree damaged in storm
A landmark tree-lined avenue made famous by fantasy drama Game Of Thrones has been damaged in Storm Doris. One of the beech trees that make up the spectacular Dark Hedges in Co Antrim has fallen victim to high winds that have battered the North. The avenue is one the region's top tourist attractions, with Game of Thrones fans from all over the world travelling to the isolated location to get a picture in front of the haunting backdrop. For more details, please click Breaking News Ireland.


Ed Sheeran is taking Down man Ryan McMullan on tour
It's not every day one of the world's biggest pop stars asks you to be part of his forthcoming tour. But that's exactly what happened to Ryan McMullan when Ed Sheeran came calling - and the talented Portaferry singer-songwriter didn't need a second invitation. The 27-year-old has received rave reviews over the last couple of years but was still gobsmacked when he was personally approached by the multi-platinum selling Sheeran after a concert in London last year. For more details, please click Belfast Telegraph.
Photo Credit: Belfast Live


Peek inside €1.7m country house designed by an adventurer
Sandham Symes was Dublin's Phileas Fogg. The Victorian architect, painter and obsessive Vernean traveller wrote journals and sketched scenes from his global adventures, providing cultural insights over a 30-year period from the Middle East to Niagra Falls Like Fogg, he even went up in a hot air balloon. One of his designs is now on offer: Blackhall in Balbriggan, Co Dublin - a very elegant double-fronted Victorian with many distinctive Symes touches. For more details and photos, plea click Irish Independent.


Cork's English Market - so popular it needs to restrict tourists
Ireland's oldest indoor market is introducing a tour-group booking system and is capping visitor group sizes to a maximum of eight people at a time in a bid to manage surging tourist numbers. The new protocols have been prepared in response to a significant increase in tourist numbers to the market in the wake of the visit by Queen Elizabeth in May 2011, which helped make it one of the city's must-visit tourist locations.please click Irish Examiner.

February 23

Author and broadcaster Frank Delaney, RIP
The death has been announced of the author and broadcaster Frank Delaney. He was 74. Born and raised in Co Tipperary, Delaney began working as a newsreader for RTÉ in 1970. He moved from there to the BBC and spent more than 25 years in England before moving to the United States in 2002. He was the author of the New York Times bestseller 'Ireland' and many other works of fiction and nonfiction. For more details, please click Breaking News Ireland.
Photo Credit: Frank Delaney web site


Norwegian confirms transatlantic flights rom €69
The "groundbreaking" fares will be available on new NAI flights planned from Dublin, Cork and Shannon to non-hub airports in New York and Boston, starting from July 1. Flights from Belfast international Airport to Boston/Providence and New York's Stewart International will also take off from the same date. The announcements have been widely welcomed in tourism and business circles, by airport chiefs, and by the Tourism Minister. Fo more details, please click Irish Independent.
Photo Credit & Related Story: Travel Weekly


Tech and media companies announce 153 new jobs for Dublin
Of these, 65 are coming to Canadian media company Pressreader, another 50 will be created by Looker who are opening its first European headquarters in Dublin, ThinkSmart will create 20, and ArtofUs will create 18. Minister for Jobs Mary Mitchell O'Connor said that government agencies had worked hard in the past to attract the "big international players" from various sectors…" For more details, please click Journal Ireland.
Photo Credit: Shutterstock/mady70


Archive gives public access to Dublin's visual history
Dublin City Council have launched an online archive of 43,000 historic photographs and documents on their website. From today, you can search documents online by archive, date, location for free. Included are everyday events such as strikes, football matches, and pictures of old Dublin streets. The archive also includes pictures of old documents and objects, with the oldest document dated to 1757 – of an old planning map of Dublin City. For more details, please click Journal Ireland.


Could the Thallabawn shipwreck be a medieval relic?
More seamark than landmark, it shows only as the tide drops back. The wreck's exposure brought into play the strong local instinct for salvaging useful and durable materials. Some oaken ribs had been shaped by adze into heavy beams twice the height of a man. Over the years some pieces had already found their way ashore, to serve as field gateposts or lintels, or as anchor for a fence. For more details please click Irish Times.


The unsigned act competing in Choice Music Prize Song
Heroes in Hiding, a Dublin-based alternative folk-rock quartet, self-released their album Curtains in October 2016 and its single Hospital has been nominated for RTE's Choice Music Prize Song, alongside some of Ireland's music heavyweights. They're regulars on the festival circuit with performances at Electric Picnic, Forbidden Fruit, Castlepalooza, Life Festival and even internationally at Iceland's Secret Solstice festival. For more details, please click Irish Independent.
Photo Credit & Related Story: Dublin Concerts


Cork native says being snap happy has been extremely lucrative
With over 69,000 followers on the photo-sharing social media platform it's easy to see why Eimear Varian Barry has garnered the attention of brands such as Next, Gap, Dorothy Perkins, River Island, and Garnier. While Eimear is possessed of model good looks and great style, as well as a penchant for photography and some pretty mean photo-editing skills, one senses that it is also her charm, good humour, and honesty that make her a firm favourite with her legions of followers. For more details, please click Irish Examiner.


Identical quad calves cause sensation in Co Clare
Born last Sunday, four identical quad heifers are causing a sensation in north Clare after beating odds of more than one billion to one. Yesterday, a convoy of well-wishers continued to descend on Tom Clair's farm outside Ennistymon to see for themselves the bovine foursome: Rosie, Fluffie, Mia, and Jenny. The four were being handfed by an "over the moon" Tom yesterday, and kept warm under a red lamp in his farm-shed. For more details, please click Breaking News Ireland.
Photo Credit: Brian Arthur


Ireland captain David Harte named Goalkeeper of the Year
Ireland captain David Harte says he is honoured to have been named as the International Hockey Federation (FIH) Goalkeeper of the Year for the second time in a row. Harte captained Ireland to their first Olympic Games in 108 years when the Green Machine competed at the Rio Olympic Games. "To win this award truly is an incredible honour and one which I am very proud to receive," he said. Even to be nominated for a second time was more than I could have hoped for, especially given the world class goalkeepers involved." For more details, please click RTÉ.

February 22

Details of ministerial St Patrick's Day 'trade missions' revealed
In all, 27 countries will be visited with a particular focus on the need to shore up trade from North America and Europe and separate plans to promote tourism, the agri-sector and Ireland's bid to host the 2020 rugby world cup. The visits will notably see specific trips by eight separate ministers, but Taoiseach Enda Kenny's meeting with US president Donald Trump has gained the most attention, due to the fact it is likely to be one of Mr Kenny's final formal acts. For more details, please click Breaking News Ireland.
Photo Credit & Related Story: Journal Ireland


Meet Kate and Mick, that couple who've paid off their mortgage
The unassuming real-life couple from Co Kerry – she a home-maker, he a taxi driver – now find themselves embedded in Irish culture. In Allied Irish Bank'slatest campaign, the affable Kate and Mick O'Sullivan reflect on their journey from down payment to the very last day of their mortgage. Their reflections are intercut with old photos and home movie footage of their children Connor, Genevieve and Devlin. "We had complete strangers coming up to us, telling that they cried and got very emotional" Kate said. For more details,please click Irish Times.


Sean Dunne's luxury mansion in Dublin sold for knockdown €5m
The price is about €1.5m less than what was sought for the property, known as Ouragh, when it had a €7m price tag in 2015 The sale has only gone through after the agents Colliers spent close to €40,000 on a makeover by hiring lavish furniture, artwork and furnishings worth about €100,000. Nevertheless, an expert on Dublin 4 property says the latest Irish purchaser would appear to have got very good value at the €5.5m-plus price. For more details & photos, please click Irish Independent.


Champagne making a comeback in the Republic of Ireland
The French fizz has been included as one of the items in the basket of goods used to calculate the Consumer Price Index (CPI), a measure of inflation. Contents are updated every five years to keep pace with shopping trends and after falling out of the basket in 2012, champagne was popped back in for 2017. Other goods making the 2017 list were avocados, sweet potatoes, larger TVs and even stockbrokers' fees. For more details, please click BBC. For more details, please click BBC.
Photo Credit: ThinkStock


west Cork hotel awarded the title of Ireland's No 1 wedding venue
Not only is it the home of the famous blackpudding but Clonakilty now boasts the country's top wedding venue. The Dunmore House Hotel in west Cork was awarded the title of Irish National Wedding Venue of the Year at the inaugural Irish Wedding Awards 2017. The hotel overcame stiff competition from popular wedding venues such as Parknasilla Resport & Spa in Sneem, Co Kerry, Ballyvolane House in Fermoy, Co Cork and both The Merrion Hotel and The Westin in Dublin. For more details & photos, please click Irish Mirror.


One of Northern Ireland's oldest residents turns 104
Isobel Foster's special day was marked by her friends and staff at Killowen House in Coleraine where she has been a resident since 2002. Born in 1913, Isobel grew up in Ballyrashane, just outside Coleraine. Isobel said that while she has had some illnesses, she simply "carries on" with life. She continues to enjoy writing letters, and corresponds with her pen pals using flawlessly formed hand-writing. To read this news item and many others, please click Belfast Telegraph.


New book tells the 'runt's tale' growing up in 1960s Belfast
A retired schoolteacher has launched a new book which will take the reader back to his days growing up in the Lower Falls area of west Belfast during the early 1960s. Gerry McShane's book, 'Scene But Not Herd', follows a young boy's forthright and unflinching recollection of the hardships of growing up as the runt of the litter in a working-class family. It offers a snapshot of both the innocence and adversity of life in Belfast just before the eruption of The Troubles. For more details & video clip, please click Belfast Telegraph.


Belfast airport puppy patrol takes flight
There were some very special travellers crossing the tarmac at Belfast City Airport yesterday in the shape of eight dogs who are in the process of learning new skills that could save lives. Deuce, Beau, Ted, Isla, Ember, Echo, Soto and Scout are training to become medical alert dogs. As part of their comprehensive training programme, they were welcomed on board a Flybe flight. The young dogs experienced all aspects of taking a flight from check-in to boarding. For more details, please click Belfast Telegraph.


NI's Michael Dunlop to ride for Suzuki team in 2017
Michael Dunlop will ride the new GSX-R1000 for the Bennetts Suzuki team at this year's international road races. The deal sees the Northern Irish rider continue his partnership with the Hawk Racing team for the North West 200, Isle of Man TT and Ulster Grand Prix. The 13-time TT winner and Mountain Course lap record holder will also contest the Southern 100 and the first British Superbike round at Donington. Dunlop will test the new machine for the first time on Wednesday. For more details, please click BBC.

February 21

Cardinal Desmond Connell, RIP
Catholic Archbishop of Dublin Dr Diarmuid Martin said that Cardinal Connell, who had been ill for some time, passed away peacefully during the night in his sleep. Cardinal Connell formally resigned in April 2004 and handed over the care of the Dublin archdiocese to his co-adjutor, Archbishop Martin. Born in March 1926, he was Archbishop of Dublin from 1988 until 2004 and Cardinal since 2001. He retained his Cardinal's hat and, for two more years, a vote in Papal election. For more details & photos, please click RTÉ.


'Pintbaby' tracked down
It's the viral mystery that has captivated social media from Belfast to Blarney. Last week, a 20-year-old clip of a Guinness-guzzling toddler sitting on his mother's lap surfaced on social media. And RTÉ's Cian McCormack has tracked down Pintbaby - or Stephen Barron, as he is better known - in Co Kildare where he has graduated from the occasional sup of the black stuff to blacksmithing. For more details and the video clip, please click BBC.
Video clip of Stephen & his mother today: Belfast Telegraph
Photo Credit & Related Story: Irish Herald


Trinity researcher awarded €1.46m to study power of lasers
Professor John Donegan from the School of Physics in Trinity College was given the significant funding through the Science Foundation Ireland's Principal Investigator scheme. The funding will be used to investigate how laser technology could deliver more energy efficient devices for future optical networks. The research could lead to broadband speeds exceeding 100 MB per second. This research is of particular interest to the ICT sector. For more details, please click Breaking News Iereland.


President's Chair maker John Lee scoops €10,000 prize
Co Meath-based furniture-maker John Lee is this year's winner of the Golden Fleece Award. Established in 2001, the prize offers artists and makers the gift of time with a bursary – in Lee's case of €10,000. Lee's Pieces start at around €3,000 and can take months to complete. One piece is the Presidential Chair, which Lee made as a result of winning an OPW design competition in 2011. It will seat all Irish presidents from Michael D Higgins forward. For more details, please click Irish Times.


Fiver worth over €58,500 found in NI given it to charity
Four 'new' five pound notes were engraved with a special 5mm picture of Jane Austen by English artist Graham Short were spent and so sent into circulation individually in Northern Ireland, England, Scotland and Wales. Over the weekend, it was confirmed that one of the fivers was found after being spent by the artist in Co Fermanagh. It was used in Charlie's Bar (pictured) in Enniskillen, Co Fermanagh before being found by an elderly woman from Co Donegal. For more details & video clip, please click Irish Mirror.


Irish couple reveal the secrets to their 73-year marriage
"A bit of luck and a lot of hard work" are important to a long life and happy marriage, according to Bill and Mary Hunt, who celebrate their 73rd anniversary tonight. Bill and Mary both worked in Britain during World War II - but didn't meet until they returned home to Mayo. Romance blossomed and two months later they were married on Shrove Tuesday, the last day before the Lent marriage ban. For more details, please click Irish Independent.


Clare Museum seeks donations
The Ennis-based Museum is particularly looking for items relating to the 1917 East Clare by-election which began Eamon de Valera's career representing the people of Clare, Ardnacrusha Power Station on the 90th anniversary of the founding of the ESB, Shannon Airport and the Free Zone on the 100th anniversary of the birth of Dr. Brendan O'Regan, and Clare participants in the Spanish Civil War. tems from more recent decades are also welcome. For more details, please click Irish World.
Photo Credit: John Kelly/Joseph Barrett's Irish Volunteer uniform cap


Exploris welcomes NI's first baby otter bred in captivity
The little mammal has been kept under wraps by protective parents Sungari and Bourbon since its birth in December. The pair only this week allowed their baby out of the holt to explore the wider world. Sungari and Bourbon came to Exploris last year as part of an international captive breeding programme to protect the endangered Asian Small-Claw otter. Staff at the aquarium said "whimpers and squeaking" alerted them to the new arrival on the morning of 15 December. For more details, please click BBC.


Rugby: Ireland to face USA
In what will be the first game of their summer tour, Ireland will go up against the USA at the Red Bull Arena in Harrison, New Jersey on Saturday June 10. IRFU CEO Philip Browne said in a statement "The team received a fantastic reception in Chicago last November and USA Rugby provided great support on the ground." He added that there are a lot of Ireland Rugby fans on the east coast of the US and hopes that they will again come out to support the team. For more details, please click RTÉ.
Photo Credit & Related Story: Irish Rugby

February 20

Conserving Ireland's architectural heritage
Architect Willima Cumming's long job title of Chief Architect at the National Inventory of Architectural Heritage (NIAH), under the equally catchy-named Department of Arts, Heritage, Regional, Rural and Gaeltacht Affairs, means he's in charge of preserving Ireland's structural heritage. Along with his title, preserving people's homes and businesses is something that can confuse people. "People think that if their house is a protected structure, they'll have to open it up to the public, or something" he said. For more details, please click Journal Ireland.


The Irish orator who taught Winston Churchill how to win a crowd
William Bourke Cockran was the United States' greatest orator. He was a trusted adviser to three US presidents and a friend to men of the calibre of Thomas Edison, Joseph Pulitzer and Mark Twain. Yet, according to a commemorative booklet published recently by the William Bourke Cockran Foundation in Sligo, this remarkable statesman's name "has long since been forgotten in his native county".For more details, please click Irish Times.
Photo Credit: FPG/Hulton Archive/Getty


Video: Lough Derg looks brilliant from above
Eoin O'Hagan of tourism promotion website clarevirtually.ie shot the footage with two drones and other cameras... in some cases waiting for weeks at a time to capture the perfect shots. The video's release is timed to coincide with the launch of a new Blueway on the Shannon's largest lake, Eoin says. It features all of the major towns and harbours around Lough Derg, including activities ranging from sailing to kayaking and fishing. To watch the video, please click Irish Independent.


Belfast star of Harry Potter & The Cursed Child scoops another award
Anthony Boyle, who plays Draco Malfoy's son Scorpius, was named best supporting actor at the 17th annual WhatsOnStage Awards, which are voted for by theatre-goers. The production, nominated for 11 gongs, swept up at the prestigious WhatsOnStage awards, winning eight categories, including best new play. Jamie Parker, who plays Harry in this sequel to JK Rowling's books, beat veteran stars including Sir Ian McKellen, Belfast star Sir Kenneth Branagh and Ralph Fiennes to be named best actor in a play. For more details, please click Belfast Telegraph.


Meet the artists claiming Belfast's streets
For decades the streets of Northern Ireland have been peppered with political murals depicting the region's religious divisions. But a new wave of contemporary mainstream art is emerging in some of Belfast's neglected and more up-and-coming areas. The art in the city's Cathedral Quarter has become so popular local art curator Adam Turkington now runs a tour around the area. "There's over 100 pieces of street art within a very short walking distance," he said. For more details & pics, please click BBC.


Matt Damon on his dream Irish home
Hollywood actor Matt Damon has revealed he would love to own a lighthouse on Ireland's rugged Wild Atlantic Way. The Jason Bourne actor said "How awesome would that be? Watching the Atlantic crashing over the Irish cliffs, the rain coming down, the grey skies. I love the weather.Well, actually they're are several for sale. See photo credit below. For more details, please click Irish Independent.
Photo Credit: Irish lighthouses on the market


Short film celebrates award winning Irish town's food pedigree
Clonakilty is the home of brands such as Clonakilty Black Pudding, Shannonvale Chicken, Clóna Dairy, and Irish Yoghurts, as well as a wide range of traditional craft food businesses which have been trading in the town for generations; and a new wave of food artisans who are reinvigorating the town's already vibrant food movement. "From paella to potatoes, and sushi to sausages, everything and anything is available in Clonakilty."For more details and to watch the video, please click Irish Examiner.


Track Cycling World Cup: Mark Downey adds silver to gold
Mark Downey has secured his second medal at the third round of the UCI Track Cycling World Cup in Colombia. The Northern Irishman took silver with Madison partner Felix English to add to the gold he won in the points race. The duo were the first of three pairings to gain a lap in the closing kilometres of the sprints and gained a second lap in the latter stages.Their heroics were enough for second place. For more details, please click BBC.
Photo Credit: Getty Images


Kerry O'Flaherty and Ben Reynolds win at Irish Indoors
O'Flaherty finished some five seconds clear of UCD's Ellie Hartnet in the women's 1500m. "I'm delighted to win a senior championship" said the 2016 Olympian. "I went out for a 70-second 400 metres and I was able to keep that pace." Meanwhile, North Down's Ben Reynolds says he is ready for the European Indoor Championships in Belgrade after winning the Irish 60m hurdles title on Sunday. The 26-year-old powered to success in Dublin in a time of 7.83 seconds. For more details, please click BBC.

February 19

Missionaries represent best values of Ireland
President Michael D. Higgins has told Irish missionaries in Peru that they present "the values of Ireland at their very best" through the "joy, practical help and hope" that they bring to disadvantaged communities in Latin America. In Lima he was greeted by Irish missionaries with a rendition of Amhrán na bhFiann at an informal gathering at the headquarters of the Missionary Society of St James the Apostle, headed by Limerick man, Fr David Costello. For more details, please click Irish Catholic.


'The walls talk' - Dublin city is getting a new tenement museum
No 14 Henrietta Street is due to officially open this summer as a museum charting tenement life in Dublin. "The museum seeks to deepen the understanding of the history of urban life and housing in Ireland and more specifically in Dublin through people and memory," says Charles Duggan, heritage officer with Dublin City Council, who has been one of the key people behind the project. For more details & pics, please click Journal Ireland.


Film director Jim Sheridan reacts to author's criticism
The Irish director has answered author Sebastian Barry's claims that his movie adaptation of The Secret Scripture has changed dramatically from the author's original storyline in the novel of the same name. Peaking at the premiere, Sheridan said he received similar criticism when he adapted both My Left Foot and The Field from their original works. "It is a no-win situation. If you change it, you are in trouble, and if you don't change it, you are in trouble." For more details, please click Irish Independent.
Photo Credit: Fergal Phillips


Can't Cope, Won't Cope writer Stefanie Preissner lands book deal
The Cork writer has signed a publishing deal and will release her first book - the snappily titled Why Can't Everything Just Stay the Same? (and other things I shout when I can't cope) - this autumn. The playwright and actress said "It's brilliant. I'm getting such fabulous opportunities and experiences." Preissner has a busy schedule at the moment as she is also currently writing the second season of hit dramedy Can't Cope, Won't Cope for RTÉ 2. For more details & video clip, please click RTÉ.


The search is on for Pint Baby
A baby drinking a pint has become an internet sensation - and now the search is on to find out if he grew up to to be a fan of the black stuff. It all started when journalist Cian McCormack shared this clip from the RTÉarchives. Filmed in 1997, the Nationwide clip shows a baby - reportedly in Kerry - getting properly stuck into a pint of Guinness. Judging by the clip and the date, Pint Baby is now roughly 20 years old - and people want to find him. To watch the video clip, please click Breaking News Ireland.


Meet the Irish makeup artist working with the world's top models
Dubliner Aidan Keogh - one of New York's hottest make-up artists - swapped Ireland for the Big Apple when he was just 25 years old after feeling "miserable" in his old job. "I was an apprentice lithographic printer in Chapelizod when I left school. I was there for almost four years and I was miserable. I just didn't fit in he said. "I left shortly after that and the rest is history. Now New York has been my home for ten years." For more details & photos, please click Irish Mirror.


Lucky Irish hit EuroMillions for another win
Ireland has struck lucky again in the European lottery. Champagne bottles are being popped in Limerick at a shop where Friday night's EuroMillions Plus ticket, worth €500,000, was sold. The winning ticket was sold at Gleeson's Spar, in Henry Street."We got the phone call last night from lotto headquarters and the lady said we sold the half a million winning EuroMillions Plus draw. We're thrilled," said the shop's proprietor Michael Gleeson. For more details,please click Irish Independent.


NI's Ciara Mageean wins 3,000m at Irish Indoor Championships
The Portaferry athlete landed the 3,000m title at the Irish Indoor Championships in Dublin on Saturday. Mageean held off Fionnuala McCormack and Olympic steeplechaser Michelle Finn to win in the new National Indoor Arena, four seconds clear of silver medallist Finn with McCormack taking bronze seven seconds behind Mageean. Elsewhere, Finn Valley's Summer Lecky took the high jump gold, Peter Glass, took pole vault silver, and Brendan Boyce took bronze in the 5,000m walk, For more details, please click BBC.
Photo Credit: INPHO


Track Cycling World Cup: Mark Downey wins points race gold
Northern Ireland's Mark Downey has won the men's points race in the third round of the UCI Track Cycling World Cup in Colombia. The 20-year-old, from CoDown, dominated the race and is now leading the World Cup ranking in the event. He has secured back-to-back gold medals after winning the points race in the second World Cup round in Apeldoorn. "This one means a lot more to me than Apeldoorn because of the fashion in which I won," said Downey. For more details, please click BBC.
Photo Credit: AAP

February 18

Rebel Catholic priest to grant last wish of Peggy Dunbar, RIP
Independent Catholic cleric Pat Buckley, will today bury a 107-year-old Ballyclare Presbyterian in a remarkable cross-community service. Peggy Dunbar, who is believed to have been Northern Ireland's oldest woman, took a shine to the rebel priest when he married her eldest daughter over 25 years ago. She never forgot him and her last wish was that he bury her. For more details, please click Belfast Telegraph.
Photo Credit & Related Story: Belfast Telegraph


Memorial for dublin Orangemen who lost lives in Great War to go on display
The memorial has been presented to the Museum of Orange Heritage in Belfast. It was donated by members of Dublin and Wicklow LOL 1313 in honour of their predecessors who served on the front line. Dr Chris McGimpsey said members were delighted to pay homage to their fallen brethren. "The roll had previously hung in a corner of the Dublin lodge room for decades. Thanks to the lodge's efforts, the service and sacrifice of the Dublin Orangemen will now never be forgotten." For more details, please click Belfast Telegraph.


End of an era: Roscrea all-boys boarding school to close
After 112 years, the school will gradually shut down due to a continued decrease in numbers of students enrolling. In a statement by the abbot of the college, Richard Purcell, he said "Reality is that in the 20 years up to 2009, the college had an average enrolment of 300 boys. The current enrolment is 167. Indications were that enrolment for 2017/2018 would have been about 150 and that running the college on this number of enrolments is not possible." For more details, please click Journal Ireland.
Photo Credit: Wikipedia


The 20 Best U2 Songs You've Never Heard
U2 surprised their fans, and the musical environment as a whole, with the direction the band took in the nineties. A journey that the fans gladly followed, and where even the most cynical, critics of U2 jumped on board. This was a band primed for experimentation, and destined to be one of the all-time greats. This was art, both in the studio and on the road. For more details and to watch videos of each of the 20 songs, please click RTÉ.


Dublin couple celebrate €250,000 Lotto win
The couple, who wish to keep their win private, collected a cheque for €250,000 at National Lottery offices in Co Dublin today. As she picked up the cheque for €250,000, the winning wife took all the credit for their massive stroke of luck: "I am usually very bad at checking my tickets and I would only every check them if I had heard of a big win in the area." For more details, please click Breaking News Ireland.
Photo Credit: Journal/ Photocall Ireland


Dublin six-bedroom villa on offer for €2.175m
Cranford House was built in 1834 and the 'upstairs downstairs' relationship of that era is reflected the regency villa style, with its elaborate cornicing, ornate joinery and rich stained-glass window panel. A remnant of the days when servants did all the work is the old bell panel in the kitchen. The master or mistress of the house would pull a chord (later they'd press a button) from any of the receptions or the bedrooms. This set off a bell in the panel to indicate which room required service. For more details & photos, please click Irish Independent.


Two-week-old lamb rescued with the help of a smart phone app
The Northern Ireland Fire and Rescue Service said the lamb had found its way down a manhole and into a narrow pipe several metres below the ground. One of the fire fighters tried his best "mother sheep impression". But, when that did not work, the crew turned to modern technology - an app that imitated sheep noises - to coax the lamb out. This got the lamb to shimmy further up the pipe. They then called in a local farmer and his trained sheep dog who brought the lamb to safety. For more details, please click BBC.
Photo Credit: Kelly Mahoney/ For illustration purposes only
Video Clip: Belfast Telegraph


Champion jockey AP McCoy being immortalised in bronze
The 10-time champion jockey Sir Tony McCoy is being immortalised in bronze for a new statue at Cheltenham Racecourse. The life-sized statue will be unveiled on the opening day of the Cheltenham National Hunt Festival next month. Dublin-based sculptor Paul Ferriter is creating the artwork for the north entrance to the racecourse. Sir Tony, from Moneyglass, was champion jump jockey a record 20 times and rode 4,358 winners during his career. For more details, please click BBC.


The team built to produce Ireland's next generation of cycling stars
In southern Spain in January, you will find the roads packed with cyclists who migrate to train in the warm winter weather of the Mediterranean. The teams stay in hotels, have nutritious food prepared for them daily, and have their bodies and bikes looked after with meticulous detail. As the An Post-Chain Reaction cyclist Matthew Teggart puts it, "We get the easy job, we just have to ride the bikes." For more details & video clip,please click Journal Ireland.
Photo Credit: An Post Chain Reaction

February 17

Joyce thanks Yeats for his 'helping hand'
The Minister for Arts Heather Humphreys has announced that the government had provided an extra €500,000 in funding to the National Library of Ireland to allow it to acquire a "significant number" of manuscripts from the family of WB Yeats. Included is correspondences between two giants of Irish literary culture. In one of the letters, Joyce expresses his gratitude to Yeats where he says "it is now thirty years since you first held out to me your helping hand". For more details, please click Journal Ireland.
Photo Credit & Related Story: Irish Times


Trinity scientists make breakthrough in fight against cancer
Scientists at Trinity College Dublin have now discovered how certain cancers are capable of hijacking the immune system. It sheds light on why some patients' tumours are not fading and could prove a breakthrough in treating the disease. Professor of Medical Genetics Seamus Martin (pictured) and Dr Conor Henry, who led the research team, discovered that a molecule called TRAIL can act against the patient because it can actually help the tumour to survive. For more details, please click Irish Independent.


Microsoft announce 600 jobs in Dublin
500 jobs will be created in a newly established Microsoft EMEA inside sales centre in Dublin. A further 100 jobs will be available across Microsoft's existing operations. Taoiseach Enda Kenny who was at the announcement said "Ireland and Microsoft have enjoyed a long and prosperous history since their establishment in Ireland in 1985 and I'm delighted that this relationship continues to bloom…" For more details, please click Breaking News Ireland.


Ed Sheeran releases new track on his birthday
Ed Sheeran has delighted fans on his birthday by delivering a present to them in the shape of a brand new track. How Would You Feel (Paean) is another classic ballad from Ed and is the third song to be unveiled from his much anticipated new album ÷(Divide) which is out next month. Describing the track as one of his favourites, Sheeran admitted he had to work fast to fit it into his upcoming album after discovering it hidden in his girlfriend's email inbox. For more details and video clip, please click RTÉ.


NI students sing at St Peter's Basilica
Children at a Co Armagh school have been given the opportunity to sing in one of the world's most historic venues. Pupils from St Paul's High School in Bessbrook are currently visiting Rome, to mark the school's 50th anniversary and on Thursday, they sang at a Mass in St Peter's Basilica, Rome, which Catholics believe is the burial place of Saint Peter. Headmaster Jarlath Burns who is on the trip said it was an "amazing opportunity" for the children. For video clip and other news itms, please click BBC.


EuroMillions players from Galway and Meath scoop over €600,000
Two separate EuroMillions winners from Galway and Meath claimed a combined total of €608,940 in prize money today. The first winners of the day were a delighted young couple from Co. Galway who won €369,791 after they won the Match 5 + Lucky Star prize on the EuroMillions draw on Friday February 3. The other big winner was a Meath man who picked up a cheque for a cool €239,149. The family man won the EuroMillions Match 5 + Lucky Star prize on Tuesday January 17. For more details, please click Breaking News Ireland.
Photo Credit: Irish Mirror


Dublin man finally meets the half-sisters he never knew he had
Ninety-year old John Clarke is celebrating today - after meeting his two half-sisters for the first time. John's mother, Mary Clarke, gave birth to her eldest son outside of marriage, something that was deemed socially unacceptable at the time and John was placed in St Kevin's orphanage and hospital when he was a child. He discovered he had six half-brothers and half-sisters only after a genealogist helped trace them following a two-year search. For more details, please click Irish Independent.


Fox survives 100ft plunge off Co Antrim cliff
North coast stylist Sara O'Neill has turned animal rescuer after she and fiance Al Mennie saved a fox that had fallen almost 100ft down a cliff. The fashion designer was exploring the coastline around Ballintoy harbour earlier this week when she spotted the animal wedged between two rocks. The couple sprang into action, covering the injured animal with a blanket and ringing round local vets until one could help. For more details & photos, please click Belfast Telegraph.


Padraig Harrington makes bright start at Genesis Open
Padraig Harrington's will feel more than vindicated by his late decision to take his place in the field for the Genesis Open in California after shooting a round of 67. Harrington has been hampered by a shoulder problem in recent weeks, but looked in fine fettle as he carded five birdies and a lone bogey to reach four under par at Riviera Country Club. A foggy start to the day delayed play by an hour, with American Sam Saunders seizing the early lead as he finished on seven under. For more details, please click RTÉ.

February 16

St Patrick's Festival launched with video of touching poem 'My Ireland'
The festival commissioned Dublin poet and playwright Stephen James Smith to write a new poem based on the theme of this years four-day event 'Ireland You Are'.. The celebratory narrative is accompanied by a short film by director Myles O'Reilly, arranged and mixed by Conor O'Brien. Festival CEO, Susan Kirby, said"There's everything from spoken word talks, debates, visual arts, walks - it's a real opportunity to explore our Irish identity and culture in a contemporary and traditional setting." For more details & to watch the video, please click Breaking News Ireland.
Photo Credit: Robbie Reynolds


President Higgins arrives in Cuba for official state visit
President Higgins is the first Irish head of state to visit Cuba while in office and it's the final leg of his 3-country visit to South America. Later tonight, he is due to have a private dinner with President Raul Castro at the Palace of the Revolution, after laying a wreath in an official ceremony. Tomorrow he will be a special guest at the Havana International book club which will also be attended by several renowned Irish authors including Colm Tobin and Joseph O'Connor. For more details, please click Breaking News Ireland.
Photo Credit & Related Story: RTÉ/ Áras an Uachtaráin


World's most expensive holiday destinations - where does Dublin rank?
An annual report released by Hoppa, the airport transfer company, lists 84 destinations on a scale of cheapest to most expensive, with Sofia, the Bulgarian capital, ranking as the least expensive to visit in 2017. The survey is based on the average price of a basket of goods and services (hotel, food, drink, taxi, tours and entertainment) sampled at the various locations. Dublin managed to avoid the Top 10 by a whisker - placing 11th for the basket of goods, For more details, please click Irish Independent.
Photo Credit: Getty/David Sloanes


Meet the Children's Literature Laureate
Last May, PJ Lynch became Ireland's fourth Children's Literature Laureate - the first Northerner to receive the honour. His role as Laureate na nÓg takes him all around the country, sharing his love of books with children. He says " When I visit schools in Ireland, I like to remind the kids of the huge contribution Irish authors and illustrators have made to children's literature." For more details & video clip, please click RTÉ.


NI singing sensation wows black tie ball in Boston
Ten-year old Kaylee Rogers from Co Down has stunned an American audience at the Boston Winter Ball after she stole the show with a live performance of Hallelujah. She received a standing ovation when she reduced those attending the lavish ceremony to tears. Speaking after she came home, she said "I wasn't nervous at all, I just love doing it. It makes me feel happy that I'm doing it for everyone, they came over and they had a lot of happy tears." For more details & video clip please click Belfast Telgraph.


New signs point overseas visitors to Cork's Ancient East sites
Shaped as a large spiral wheel, each branded sign highlights a range of sites within 60 minutes' drive from the sign location. Fáilte Ireland's head of Ireland's Ancient East, Jenny De Saulles, said the focus of the campaign was to encourage people to stay in these regions rather than just pass through on the way to more popular parts of the country. "Ireland's Ancient East seeks to change all that..." For more details, please click Irish Examiner.


On offer: The romantic views from Clifden's Old Rectory
The Old Rectory on the Sky Road in Clifden, Connemara dates from around 1800 and sits on five acres of magnificent woodlands and gardens overlooking the Clifden harbour and bay. Never mind the romance of sea views, the house itself is pretty peachy too. Originally built by John Darcy, who founded Clifden, for his son, the Rev Hyacinth D'Arcy, the main house has four bedrooms, while the separate coach house and stables, which were converted in 2002, has a further three. It can all be yours for a mere €1.5m. For more details, please click Irish Independent.


Winner's delight at national children's art competition
"Surprised and delighted" was one reaction from a winner in the Irish League of Credit Union's countrywide art competition. Margaux Gilbourne from Co Cork, said she was "really excited" to win the seven years and under category. Margaux said her painting was inspired by "fairy life and abstract art" and she was "surprised and delighted" to get the award. There were 30,000 entries with 10 different prize categories. For more details, please click Irish Independent.
Photo Credit: Douglas O'Connor


Conor McGregor makes the cover of GQ Style
He may be a household name for his UFC fighting career but he may be a style icon in the making, too. The spring issue of GQ Style features The Notorious as their cover star, dressed to impress in a clean cut no-fuss leather jacket, plain white tee and laid back jeans. GQ Style staff writer Zach Baron spent the day with McGregor getting to know him, as he dropped $27,000 on new threads in Dolce & Gabbana, and probed him about everything from his fame and fortune to soon becoming a father. For more details, please click Breaking News Ireland.
Photo Credit: Twitter/GQ Style

February 15

Rare books donated to Benburb Priory Library and Museum
The chief of the Clans of O'Neill, Dom Hugo O'Neill has handed over his private archive to the priory's library and museum. It is described as an outstanding private collection and includes copies of the annals, genealogical tracts, articles and books, many of them rare, on the O'Neill dynasty. The donation is seen as a major coup for the library and museum, which is scheduled to open to the public in the spring. For more details, please click Belfast Telegraph.


Thousands expected at Dublin Tech Summit
10,000 people are expected to attend a new two-day international technology conference which gets under way in Dublin today. The event comprises talks and panel discussions from more than 200 domestic and international figures from the technology industry. Two thirds of those attending are coming from abroad, and 48% are women. 100 startups are also exhibiting, with 50 taking part in a competition for early stage companies. For more details, please click RTÉ.


Drug offers hope on treating therapy-resistant cancer
The Royal College of Surgeons in Ireland and Almac Discovery, a biopharmaceutical company in Craigavon, Northern Ireland, are working together to explore the potential of the drug. The research is a critical step on the journey to making the drug available to patients for whom all other forms of therapy have failed. Prof Tracy Robson (pictured) , who is leading the research team at RCSI, said it took 10 years to develop the drug. For more details, please click Irish Examiner.
Photo Credit: Maxwells


Recruitment company to create 500 jobs
Recruitment website Indeed has confirmed plans to create 500 jobs at its Dublin-based headquarters for Europe, the Middle East and Africa (EMEA) over the next two years. Commenting on the announcement, Chris Hyams, president of Indeed said: "Having our EMEA hub in Dublin is the natural choice given the large pool of high-skilled talent both locally and from the rest of Europe." For more details, please click Breaking News Ireland.
Photo Credit & Related Story: Journal Ireland/Jason Clarke Photography


The Mulcahy Family win Traditional Album of the Year
The Mulcahy Family from Abbeyfeale in West Limerick have been announced as the winners of Irish Traditional Album of the Year 2016 by popular trad music website TradConnect for their album The Reel Note. Musical families are often the backbone of multi-generational continuity within that global community, and no musical family today is more impressive in upholding the best principles of the tradition than the Mulcahys. For more details, video and audio clips, please click RTÉ.


Irish drama Handsome Devil to launch Glasgow Film Fest
The film will receive its European premiere on Wednesday night as it opens the 13th Glasgow Film Festival. Directed by John Butler, stars Sherlock's Andrew Scott, Moe Dunford, Nicolas Galitzine and Fionn O'Shea. It is Butler's follow-up to hit comedy The Stage and tells the story of a loner and a star athlete who form an unlikely friendship when they are forced to share a room at their rugby-mad boarding school. For more details and official trailer, please click RTÉ.


Donegal actor savors Bafta success
Irish actor Art Parkinson is basking in glory after his film picked up the award for best animation at the Baftas. The 15-year-old from Donegal plays the lead role in Kubo and the Two Strings, alongside Matthew McConaughey and Charlize Theron. He said he was still able to enjoy Sunday's glitz and glamour despite facing exams on Tuesday. "It was good craic (fun), we had a good time and got to meet lots of great people." For more details, please click BBC.
Photo Credit: Getty Images


Three-bedroom house in Donegal is listed for... £30,000
Talk about a bargain! The semi-detached property at Ard Caoin, Manorcunningham, is ten minutes' drive from Letterkenny and 25 minutes' journey from Derry is to be sold at public auction next month, with a reserve price of €35,000 (£30,000. At a time of massive housing shortages on both sides of the border, the Donegal semi-detached house has been described as "real value". It will go up for sale in Dublin on March 2. For more details, please click Belfast Telegraph.


Donegal Tuesday in Galway
So-called Donegal Tuesday in Galway generated such large crowds yesterday that hundreds of people were queueing from 11am to gain access to one of the city's most popular student haunts — the Hole in the Wall pub. Donegal Tuesday essentially sees students hit the town wearing Donegal GAA jerseys. The event is part of Rag Week which was was once an official part of the student calendar in Galway, but both NUIG and GMIT withdrew their support in 2011. For more details & video clip, please click Irish Examiner.

February 14

How did the remains of St Valentine end up in a Dublin church?
Dublin couples will be spending St Valentine's Day a lot closer to the third-century saint than they may know. The faithful come from far and wide to pray in the Carmelite Whitefriar Street Church. In the 18th century building, an alarmed casket contains a number of St Valentine's bones and a vial of his blood. The relics have been in the Dublin church since 1836, when Dublin preacher Fr. John Spratt was gifted them by Pope Gregory XVI. For more details & video clip, please click Irish Independent.
Related Story: The Irish link to St Valentine


The most romantic Irish on-screen moments EVER
To celebrate Valentine's Day RTÉ trawled through the archives to bring you some of the most memorable and (obviously) cringey Irish romantic moments from television and the movies. Pictured are Bridget and Eamon - The perfect embodiment of Irish on-screen romance. One of the best episodes sees Bridget setting out to seduce her reluctant hubby and uses everything in the 1980s handbook. For more details, pics & video clips, please click RTÉ.


Demand for matchmaking 'bigger than ever'
So says Irish traditional matchmaker Gus Martyn,pictured, whose services are in even bigger demand now than ever before. Gus has 50 people on his books, but the Meath farmer reckons he could easily give up agriculture and make a full-time career at matchmaking couples from all over Ireland. Love may be in the air on Valentine's Day but he says "time has marched on" for many single people who romance has forgotten. For more details, please click Irish Examiner.


Advice to young lovers by Belfast couple married for 70 years
Albert and Elaine Magill, who just celebrated 70 blissful years of marriage said it is the simple things in life that have kept their relationship going strong over the decades. The devoted couple have been together since they were teenagers and marked the special milestone on Sunday. "It might be Valentine's Day but if history is anything to go by Albert will forget again. I may have to prompt him a few times to see if he remembers," Elaine said. For more details, please click Belfast Telegraph.


Love is in the air and it's not just the young ones who are at it
Findings from the Irish Longitudinal Study on Ageing at Trinity College Dublin, released for St Valentine's Day, reveals that almost 60% of adults aged over 50 are sexually active. One third of sexually-active adults have sex once or twice a week, and more than one third are sexually active once or twice a month. The findings show that those who are sexually active tend to be more positive in their perceptions of ageing; they are less likely to consider themselves old and less likely to believe that ageing has negative consequences. For more details, please click Breaking News Ireland.
Photo Credit & Related Story: Irish Independent/Damien Eagers


Most Irish people are not big fans of Valentine's Day
We spend millions on flowers, cards, restaurants, holidays and chocolates to celebrate it every year – but it turns out that almost three-quarters of Irish adults are not big fans of Valentine's Day. That's according to a survey by Reach Insights who found that of those who aren't fans, 80% think it's too commercialised, 45% think it makes everything over-priced and 28% wouldn't classify it as a celebration. For more details, please click Breaking News Ireland.


Ireland's beautiful Lough Derg as you have never seen it before
Two years and hundreds of hours of video footage in and around the beautiful Lough Derg have been edited down into what is five minutes and 24 seconds of spectacular must see video. Overseen by amateur photographer and videographer Eoin O'Hagan, of the tourism promotion website clarevirtually.ie, the video was a labour of love by Eoin who spent many many hours on the lake recording the beautiful scenery around one of Ireland's iconic waterways. For more details & video clip, please click Breaking News Ireland.


Revealed: Profile of the average lotto winner in Ireland
National lottery have now revealed that almost seven out of 10 winners in 2016 were male. A further seven in 10 were also aged forty-five or over. The biggest representation of winners come from Dublin. As for the what most winners do, despite often winning a life changing amount of money, almost half of winners decide that a simple pint is the best way to celebrate. For more details, please click Irish Mirror.


Ronan O'Gara 'humbled' to receive Freedom of Cork
Irish and Munster rugby legend Ronan O'Gara said he was "humbled and honoured" to receive the Freedom of Cork. Lord Mayor Des Cahill who managed to get his nomination over the line last night said he wanted to honour O'Gara for his immense contribution to rugby at all levels over many years — from school and club level in Cork to province and international level, where he was capped 128 times for Ireland. For more details, please click Irish Examiner.

February 13

100 new tech jobs announced for Cork
San Francisco firm NGINX is setting up a new European base in Cork and hopes to hire staff in the areas of sales, marketing, finance, business development, software architecture, engineering, and research and development. "Many of the world's leading technology firms are expanding their presence in Ireland because of the availability of highly skilled talent, the quality of life, and its strong relationships across Europe" said Taoiseach Enda Kenny. For more details, please click Breaking News Ireland.


Dublin-born producer hails Bowie's five Grammy wins
Kevin Killen has hailed David Bowie's victory at the Grammys, where the late star was honoured with five posthumous awards - his first ever Grammys for his music. Killen, who has also worked with U2, Peter Gabriel and Elvis Costello and produced the soundtrack to The Commitments said "It's kind of startling it's taken that long for an artist who's been so magnificent throughout his whole career." For more details, please click RTÉ.
Photo Credit: Getty Images


Day tripping around Ireland
Ireland is a treasure trove of day trip destinations and here are six unmissable excursions. Included is the Wonderful Barn in Co Kildare (pictured). Quirky – or positively screwy it's a a corkscrew shape building located on the edge of the Castletown House estate. Also making the list is Labbacallee Wedge Tomb in Co Cork. More than 4,000 years old, this pre-historic burial monument is the largest of its type in the country. For more details, please click Journal Ireland.
Photo Credit: Bart Busschots


Rare Titanic photo is expected to fetch hundreds at auction
The photo was bought for £20 at a country auction by bookseller Gertrude Pratt who put it up for sale at her store in Southampton. Now, more than one hundred years later, it is up for sale again, but this time it is expected to fetch between £200 and £300 when it is auctioned on Wednesday. However, when "a comparable" photograph came up for sale at Christie's in London on November 5,1998, it sold for £1,840. For more details, please click Belfast Telegraph.


Protect Ireland's oldest bog road, plead historians
An ancient bog road dating back 3,000 years is being left to rot away, furious historians have claimed. Much of the 657 metre wooden track in Mayne, Co Westmeath, has already been dug up by workmen cutting peat. The road, which dates back to the late Bronze Age, was discovered by a man walking his dog in 2005. But historians claim little has been done to protect it and huge sections have already been lost.For more details, please click Irish Independent.


Irishman turns heads as he nips to the shop in a tank
Shane Allen has always had a love of military vehicles since he was a child. He first fell in love with tanks when his dad brought him to an Air Corps Open Day in Baldonnell when he was aged just 6. He promised himself he would own a tank one day and that dream became a reality recently when he bought a Scorpion CVRT light tank. Originally from Cobh in Co Cork but now settled in Raphoe in Co Donegal, he said he is already looking forward to many fun days with the 7 tonne machine. For more details, please click Irish Mirror.


NI collector puts 100 vintage tractors up for auction
The collection, amassed over decades by collector John Flynn (pictured), goes under the hammer on April 15 at Euro Auctions in Dromore, and is expected to raise at least £1m. The collection is reputed to be one of the best in private hands, and includes many historically important models from the 50s and 60s, with several pre-1940s examples. The classic vehicles have been lovingly restored where needed, and are said to have been well maintained and in full working order. For more on this story please click Belfast Telegraph.
Photo Crediit: Farmer's Journal


Cricket: Ireland secure spot in Super Six
Ireland have progressed to the Super Six stage of the Women's World Cup Qualifier after finishing third in their group in Sri Lanka. Zimbabwe's nine-wicket defeat by Group A winners India on Monday ensured Ireland's place in the top three. The Irish lost to India and hosts Sri Lanka but beat Zimbabwe and Thailand. Ireland retain their one-day international status by making the Super Six, from which the top four qualify for the World Cup this summer. For more details, please click BBC.
Photo Credit: Inpho


The Cork millionaire behind unique Irish sporting project
Rick Delaney, an Irish millionaire now based in Monaco, has seen cycling teams form and fold over the last decade and knows a sponsorship-based model is becoming progressively unsustainable in the current landscape; so he's come up with an alternative. Last month, the final piece of the Cork native's grand and ambitious plan to establish a self-sustainable Irish cycling team came together as Aqua Blue Sport competed in its first race in Australia. For more details, please click Journal Ireland.

February 12

New festival wants to show a totally new side to St Patrick
The Home of St Patrick Festival 2017 will run in Armagh and Downpatrick, and uses St Patrick's teachings and life as a jumping-off point to explore culture, race, spirituality, literature and music. A raft of performers from different countries and cultures will visit Ireland for the event and closing the celebrations will be a concert, the Voice of the Irish, which takes its inspiration from St Patrick's Confessio. For more details, please click Journal Ireland.


Live entertainment generates €1.7 billion & creates 11,000 jobs annually
A report bbased on sales by Ticketmaster Ireland over a 12-month period reveals that nearly four million hotel bed nights and €1.7 billion of additional income were also generated. The study, which was conducted by London-based international firm, BOP Consulting, found that the income came from over four million people attending live events, including nearly 300,000 overseas visitors to the island of Ireland. For more details, please click Journal Ireland.
Photo Credit: Image: James Horan/Photocall Ireland


Celtic Woman nominated for a Grammy
The multi-platinum selling four-piece are nominated in the Best World Music category for their album Destiny, which was released in January last year. "When I joined Celtic Woman I joined purely for the music and I think everybody that's here is just in it for the music, so to get nominated for a Grammy is like the biggest stamp of approval for the music you make" said group member airead Carlin. For more details, please click RTÉ.


The girl from Leitrim who became the 'Angel' of New Orleans
It is sometimes said that the only difference between the truth and fiction is that fiction needs to be plausible. Margaret Gaffney Haughery is a case in point. If Charles Dickens had written her life story, even he would surely have paused at some point and thought, "Wait! Am I laying this on too thick?" Margaret Gaffney was born on Christmas Day 1813, in Tully, Co Leitrim. Five years later, her parents and the three youngest of their six children, including Margaret, boarded a steamer bound for Boston. For more details, please click Irish Times.


Plans to lure visitors to Ireland's overlooked north-west in the works
Fáilte Ireland, the state body responsible for developing Ireland's tourism offering, has admitted it has fallen short in efforts to attract visitors to Donegal and Sligo. To counter that trend, Fáilte Ireland has formed "cluster groups" made up of local tourism businesses and accommodation providers to come up with new initiatives and itineraries to market to foreign tour operators and online travel agents. For example. a a group in Donegal is working on itineraries centred around the Slieve Liag cliffs, pictured. For more details, please click Journal Ireland.


The changing face of the funeral industry in Northern Ireland
t is the last journey we will make and, as with any form of travel, there will always be some who want to mark it in style. Wooden coffins and metal caskets have been the traditional means of carrying the dead to their final resting place, but more people are looking for an alternative form of carriage, illustrating the changing face of the funeral industry. In the digital age, personalisation is at a premium. For more details & pics, please click BBC.
Photo Credit: Coffins Direct


New plan to stop extinction of corncrake in Ireland
The bird used to be widespread in Ireland but is now only found along the north coast of Donegal and in the west of Mayo and Connemara. This week the Department of Arts, Heritage, Regional, Rural and Gaeltacht Affairs announced that it's developing a new management plan to design a way forward for the conservation of corncrakes on the Falcarragh to Meenlaragh Special Protection Area in Donegal. For more details, please click Journal Ireland.
Photo Credit & Related Story: Belfast Telegraph


Ireland hammer Italy 63-10 to get Six Nations bid rolling
With perfect conditions in Rome and an Italian side who seemed happy to roll over from early on, Ireland scored nine tries on their way to a dominant bonus-point victory that brings them back into the race for the Six Nations title. Schmidt and his players will head into the first break weekend with their confidence greatly boosted, having bounced back from the disappointing opening-weekend defeat away to Scotland. For more details, please click Journal Ireland.
Photo Credit: Dan Sheridan/INPHO


Women's cricket: Ireland beats Thailand
Ireland's women are well placed to progress to the Super Six stage of the World Cup Qualifier after beating Thailand by 46 runs in their final Group A game in Colombo on Saturday. Kim Garth and Laura Delany were Ireland's best performers as they scored 218-7 off their 50 overs. Thailand managed 172-9 in reply, with seamer Lucy O'Reilly taking 3-28. But Ireland must wait for the outcome of Zimbabwe's game against India on Monday to see if they progress. For more details, please click BBC.

February 11

Fine art, furs and knickers - what got lost in the Easter Rising
While the 1916 Rising may have precipitated Ireland's freedom from British rule it also spawned one of the biggest mass-compensation claims in the country's history. Details of the claims have come to light and reveal, in fascinating detail, the art, antiques, jewels and clothing that was either destroyed or looted in Dublin. The National Archives of Ireland has launched a new website detailing more than 6,500 compensation claims submitted in the aftermath. For more details, please click Irish Times.
Photo Credit: Cyril Byrne


1982 Late Late Show looks for romance on the streets of Dublin
Tonight is the night of The Late Late Show Valentine's Day special and in anticipation of that, here's a ancient clip of Gaybo hosting in 1982. That's right, 35 years ago, The Late Late Show were at the top of its game showcasing the romance that could be found on the streets of Dublin amongst everyday folk. Taking to the streets, reporters caught an eclectic mix of individuals and asked them to share some romantic musings, poetic or lyrical, with the camera. To watch the clip, please click Breaking News Ireland.


Peek inside period Clontarf Victorian on offer for €1.2m
It was once a star on Showhouse, RTE's Celtic Tiger-era home refurb programme. One compelling episode involved two elegant Victorian homes in Clontarf which had been acquired in rundown condition and restored from head to toe by developers Paul Dufficy and Co. Winstonville, pictured, was taken on by Dun Laoghaire-based interiors expert Mary Ryder, who was pitted against designer Eunan Byrne. For more details & pics, please click Irish Independent.


A look back at the Limerick bacon factories that fed Ireland for 180 years
O'Mara's, Mattersons,Shaw's and Denny's were the names that made Limerick famous for its bacon produce for 180 years – earning it the nickname 'Pigstown'. The reputation of Limerick ham, the food culture that arose from a plentiful supply of cheap products, the story of the pork butchers, the pig buyers, the sounds of the city with factory horns signalling the call to work – all of these still resonate in Limerick in the memories of its citizens and former workers. For more details, please click Journal Ireland.


Video captures stunning 'Snow Moon' eclipse over Co Clare
Last night was one for the stargazers with plenty to see if you just looked up. A 'snow moon' eclipse, was visable to all with the clear sky over Ireland. The snow moon is February's full moon and the name comes from heavy snows usually associated with the month, particularly in North America. Eoin O'Hagan captured a wondeful video of the event. As if that wasn't enough, there was a penumbral lunar eclipse after the snow moon which looked just as impressive. To watch the video, please click Breaking News Ireland.
Photo Credit: Mike Villarreal


One million trees in one day
Volunteers around Ireland are planting trees in their communities tomorrow as part of a campaign to plant one million trees in one day. Those involved include community garden organisations, smallholders, councils, schools, farmers, neighbourhood associations as well as environmental groups. The effort is part of the One Million Trees in a Day campaign, run by a cross border not-for-profit organisation of the same name. For more details & pics, please click Breaking News Ireland.
Photo Credit: Body & Soul Ireland


Happy ending for Cork Airport teddy bear who missed his flight home
Thousands of people following the saga of Cork Airport's lost teddy bear will be delighted to learn that Teddy has been reunited with his owner two-year-old Anna who is living in Amsterdam. Teddy was left behind when Anna's family, who are originally from Cork, were returning home to the Netherlands following a family visit. Teddy will be winging his way back to his owner on Monday as a very special VIP on Aer Lingus flight EI 844 from Cork to Amsterdam. For more details, please click Breaking News Ireland.
Photo Credit & Related Story: Journal Ireland/Dublin Airport


Postcard delivered to West Cork from Thailand against the odds
The local heroes at An Post have made headlines in the past for delivering letters without addresses, such as the one with just a hand-drawn map. Now, Noel Harrington has shared yet another amazing feat. With just three words in the address section, this postcard successfully travelled from Chiang Mai, Thailand to the wilderness of West Cork and landed at the correct house In Allihies. To read this news item and many others, please click Breaking News Ireland.


Six Nations - Italy v Ireland
Nothing less than a winning bonus-point will do for Ireland when they face Italy in Rome later today (kick-off 2.25pm, live on RTÉ Radio 1 and RTÉ2). Championship ambitions rest on leaving Stadio Olimpico with five points in the bag ahead of a two-week break before the French come to town. Only twice before in Six Nations history has a team finished top of the pile after an opening-round loss, France in 2006 and Wales in 2013.For more details, please click RTÉ.
Live coverage: RTÉ



Sun, Feb 26, 2017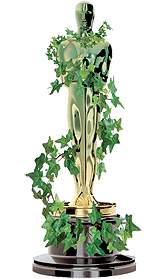 The Irishman who designed
the Oscar satuette
Ireland's first and most lasting contribution to the Academy Awards is at the ceremony's very heart: the Oscar statuette was designed by Dublin- born Cedric Gibbons, an art director with Metro-Goldwyn-Mayer, who also became Ireland's first winner. Although his first Oscar (for art direction on The Bridge of San Luis Rey) was the only award he received individually, Gibbons was nominated for 38 Academy Awards and received 11 Oscars. By most yardsticks, this record makes Gibbons the most successful Irish Oscar winner in history.
Source: The Irish Times
Photo Credit: Hollywood Confidential


Click for More Culture Corner.