Traditions, folklore, history and more. If it's Irish, it's here. Or will be!
"People will not look forward to posterity who never look backward to their ancestors."
-Edmund Burke
---
Quotes

Library: Books, Movies, Music

Prints & Photos

Poetry

---
---
Shops Ireland
---
Bunús na Gaeilge
(Basic Irish)

---
---
---
Himself/Herself
Write to Us
Readers Write..
Links/Link to Us
---
Advertise with us
---
Awards & Testimonials

Submissions Guide

---

Todays' Irish News



Yes, there are many news items not included here. We deliberately avoid: politics, death, disaster and other mayhem.


Wednesday, May 22, 2013

Click here For our Monthly County News

---
Did the Pope perform an exorcism?
Religious observers are asking: "Is Pope Francis an exorcist?" after an incident in St Peter's Square. In a video clip, the Pope is seen laying his hands on the head of a young man after celebrating Mass. The man heaves deeply a half-dozen times, convulsed and shook, and then slumped in his wheelchair as Francis prayed over him. To view the clip, please click Breaking News Ireland.


Queen honours Carlow man for 60 years of service
Patrick Carroll, originally from Brownshill on the outskirts of Carlow town, has worked in Buckingham Palace since 1953 has been awarded the Royal Victorian Medal (Gold) for 60 years of continuous service. Patrick has worked in the palace since two months before Queen Elizabeth's coronation in June 1953 and received the award yesterday in a private audience with her. For more details, please click Irish Independent.
Photo Credit & Related Story: Irish Times/WPA Pool/Getty Images


Dan Brown to set next novel in Ireland?
The author of The Da Vinci Code was in the capital on Monday as part of the Dublin Writers Festival. It was his first time to visit Ireland. After he addressed an audience at the National Concert Hall, he was presented with a copy of the Book of Kells, hinting that his character Professor Langdon should visit the Celtic manuscript soon. For more details, please click RTÉ.


Loyal Orders 'generate millions of pounds a year'
According to a report by consultants RSM McClure Watters, Loyal Orders and Protestant marching bands generate almost £55 million in economic and social benefits for NI each year,and another £15 million a year through direct expenditure, on goods and services, including regalia, uniforms, instruments and bus hire. For more details, please click Belfast Telegraph.


Family walk reveals ancient rock art
A weekend stroll in the Donegal countryside has unearthed 5,000-year-old rock art. Adam Rory Porter, his wife Angela and their children, along with father-in-law Liam MacLochlainnhad heard about the location of large stones containing rock art but most had been heavily overgrown by gorse and were completely inaccessible. However, to their delight the gorse had been cleared by a local farmer leaving the stones exposed. more details, please click Irish Examiner.
Photo Credit & Related Story: Donegal Now


Rare and classic paintings of Irish racehorses on offer
Given the importance of all matters equestrian in Irish life, there is likely to be strong interest in a pair of portraits of racehorses at Whyte's art auction in Dublin on May 27th. Colonel Westenra's 'Freney ' with Jockey and Attendants on The Curragh, Co Kildare and Roller , A Bay Hunter with Hounds 'Jolty Boy' and 'Jackey Boy' in a Stable are described as "two of the finest examples of early 19th-century Irish equestrian art". For more details, please click Irish Times.


Dublin's Lord Mayor says Mansion House is haunted
Fine Gael Councillor Naoise O'Muiri says that his daughter was once spooked by a ghost in the iconic building, which dates back to 1705. He says the four year old experienced the encounter as she walked from her room, through the sitting room and into her parent's room in the middle of the night. She said she saw a girl with dark curly hair watching TV and the Mayor is adamant that it was a ghost. For more details, please click Irish Sun.


World's largest airplane makes a rare visit to Shannon Airport
Over 100 plane spotters from all over the country came to catch a glimpse of the Antonov 225 Mriya, which was designed and built in the Ukraine in the 1980s. The six-engined monster's wingspan of 290ft is 90ft wider than the runway at Shannon. To read this news item, please click Irish Sun.
Photo Credit & related Story: Irish Examiner


NI's Perry reaches last 16 in British Open
Madeline Perry from Banbridge, Co Down has safely negotiated her passage into the last 16 of the British Open with a straight-sets win over qualifier Emma Beddoes. Madeline, who is ranked 11th in the world, won 12-10, 11-8, 11-9 in 44 minutes at the tournament in Hull. She will play world number 23 Nour El Tayeb of Egypt in the last 16 at the KC Arena on Thursday afternoon. For more details, please click BBC.



---
Past Two Weeks
May 21

Taoiseach recieves standing ovation at Boston College
Irish Prime Minister Enda Kenny exhorted 4,395 Boston College graduates today to "let go, let fly." "Be successful, be well, be happy, above all, be yourselves," Kenny said during his 23-minute address. Afterwards Kenny, the Class of 2013 and an estimated 20,000 guests who filled the bleachers behind them stood to applaud. School officials said past BC commencement speakers have rarely received standing ovations. For more details, please click Boston.com.


Potato pathogen that changed course of Irish history identified
Scientists have used plant samples collected in the mid-19th Century to identify the pathogen that caused the Irish potato famine. A plant pest that causes potato blight spread to Ireland in 1845 triggering a famine that killed one million people. DNA extracted from museum specimens shows the strain that changed history is different from modern day epidemics, and is probably now extinct. For more details, please click BBC.


A Gathering on the Blaskets: An islandman returns
As the Gathering comes to the Blaskets, 93-year-old Mike Carney is launching his memoir of the islands he left when he was 16; his emotional connection to the island has never been lost. All it lacked, he says, was investment. "[Éamon] de Valera visited in 1947. We'd written letters to say we needed help. There wasn't a pier. Politicians talk a lot but talk's cheap. We needed action." For more details, please click Irish Times.
Photo Credit & Gallery: Bhlascaoid Mhóir - The Blasket Centre/Lwaving the Blaskets - from the evacuation to the Gathering


Research shows American Revolutionary general born and raised at Abbeville
Former taoiseach Charles J Haughey may be the political figure inextricably linked with the Kinsealy estate of Abbeville, but historical research company Eneclann has discovered Gen Richard Montgomery, revolutionary commander of the Continental Army that captured Montreal from the British in 1775, was reared on the estate. For more details, please click Irish Times.


Dracula movie to be filmed in Northern Ireland
It has been confirmed that Universal Pictures' production of Dracula will be based in Belfast, but it will be filmed across various locations in Northern Ireland. The three-month shoot is due to begin in August and will receive financial support from Northern Ireland Screen. The announcement has been hailed as a welcome boost for the NI economy. For more details,, please click BBC.
Photo Credit & Rlated Story: Belfast Telegraph


Dublin boys win award for robot that reminds people to take medicine
The boys from Jobstown in Tallaght took a top award at the First Lego League robotics tournament in Paderborn in Germany, beating 52 teams from 34 countries to win an award specifically recognising their team spirit. The team of seven boys – aged between 11 and 16 – designed and built a Lego robot, which works ith a smartphone app to alert elderly people that it was the appropriate time to take their medication. For more details, please click Journal Ireland.


School saved as Hero the bull helps raise €100k
Glinsk National School, located in a small rural community in Co Galway near the Roscommon border, was was under threat of closure; but a raffle with an unusual first prize has won it a reprieve. The prize - a Limousin bull - caught international attention and helped the school raise a staggering €100,000 from ticket sales. For more details, please click Irish Independent.


Irish reporter: I didn't pass the boy band test, but I did fool Louis'
'What's your name?" asks Louis Walsh, as I grapple with the microphone stand in front of me. I'm on stage at the Button Factory, auditioning for the music mogul's new boy band and my hands are trembling. "Chris," I finally answer. "I'm 25 and I'm from Killester." That's the easy part done. To read about how Chris Wasser's "audition" went, please click Irish Herald.


McGinley confirms extra captain's pick for Ryder Cup
Europe captain Paul McGinley has announced he will have three wildcards for next year's Ryder Cup at Gleneagles. His predecessor was allowed only two. The new format is a repeat of the 2010 selection process. For more on this news item and to view McGinley's announcement at a press conference, please click RTÉ.

May 20

Taoiseach Enda Kenny to receive honorary doctorate from Boston College
The Taoiseach will be conferred with the doctorate by Boston College today. He will also deliver the commencement address to 3,000 students graduating from the college this semester. The event, being held at the college's football stadium, will be attended by over 20,000 people, and marks the college's 150th anniversary. For more details, please click Journal Ireland.
Photo Credit: Niall Carson/PA Wire


Ryanair profits at record high
Discount airline Ryanair has reported record full-year profits and rising revenues, despite soaring fuel costs. Chief executive Michael O'Leary said: "Delivering a 13% increase in profits and 5% traffic growth despite high oil prices during a European recession is testimony to the strength of Ryanair's ultra-low cost model." The company is forecasting net profits in the range of 570m to 600m euros for the coming year. For more details, please click BBC.
Photo Credit & related Story: Alan Betson/The Irish Times


'Dream come true' as Ruairi's sci-fi film gets Cannes honour
He's been living in Hollywood for five years but director Ruairi Robinson insists it was the Irish element that helped get his science fiction thriller into the Cannes Film Festival. Excitement has been mounting ahead of the world premiere of Academy Award-nominee Robinson's 'The Last Days on Mars' at the festival today and the Dubliner said it's a "dream come true". For more details, please click Irish Independent.


Colum McCann's latest high-wire act links home and America
"TransAtlantic" resurrects Famine-era Dublin and Cork but is in essence an ode to Belfast and its future. On Friday, McCann's latest book was launched at the Ulster Museum in Belfast and, as he considers his follow-up work to Let The Great World Spin, he admits that TransAtlantic has taken him more closely to the heart of his home country than any book since his debut collection of stories. For more details, please click Irish Times.
Photo Credit: Alan Betson


Dublin girl develops chart-topping Android app
Now living in the US, Dubliners sabel Hughes and her father Aidan came up with the idea for the calculator app while doing her maths homework. Calculator Plus is now the number-one rated app worldwide on Amazon's Android App Store. Aidan said "Belle is absolutely delighted, she's the toast of the school. Some of them are asking 'Really? Did you do that?' It's awesome." To read this news item, please click Breaking news Ireland.
Photo Credit & related Story: Digitalchemy


Finding joy in Joyce
In less than a month it will be Bloomsday, which celebrates a day in the life of the fictional Leopold Bloom, the main character in James Joyce's famous novel Ulysses. In the build-up to the day there have been public readings of the book in venues associated with it. Most public readings of revered texts are rather restrained, sometimes stiff, affairs; but the one Shane Harrison attended most certainly wasn't. For more details, please click BBC.


Flybe to mark 30-year milestone
Flybe will mark 30 years of operations in Northern Ireland by flying in dignitaries from five key destinations for a special visit. Originally known as Spacegrand Aviation, it provided air links from what is now George Best Belfast City Airport to Blackpool and the Isle of Man. It has grown to become the largest schedule airline at the airport, offering 15 connections throughout the UK. For more details, click Belfast Telegraph.


Graeme McDowell wins World Match Play Championship
Northern Ireland's Graeme McDowell made amends for last year's defeat in the final by beating Thailand's Thongchai Jaidee to claim the World Match Champion title. He joins the likes of Arnold Palmer, Jack Nicklaus, Gary Player, Seve Ballesteros, Nick Faldo, Greg Norman and seven-time champion Ernie Els. It is McDowell's second win in three events after he also captured the PGA Tour's RBC Heritage earlier this month. For more details, please click BBC.


Statue of hurling legend Mackey unveiled
A life-sized bronze statue of legendary hurler Mick Mackey created by Clare native Seamus Connolly was unveiled yesterday in Castleconnell, Co Limerick by GAA President Liam O'Neill. Mackey, considered one of the all-time greats, was born in the town in 1912 and went on to become known for his strength and skill on the pitch as a member of Ahane GAA club. For more details, please click Irish Independent.

May 19

Alcohol consumption falls 20% in 12 years
"Consumption of alcohol in Ireland has been declining for over a decade; the idea that all Irish people drink to excess is simply not the case. The majority of people in this country consume alcohol in a moderate, responsible manner that is entirely compatible with a healthy lifestyle and in line with European norms," said Kathryn D'Arcy, director of Alcohol Beverage Federation of Ireland. For more details, please click Journal Ireland.
Photo Credit & Related Story: ABC/News/Flickr/Getty Images


Boston's Irish community praise Kenny
At an event to mark the 50th anniversary of the visit of President John F. Kennedy to Ireland. there was a standing ovation after Senator Paul Kirk - who replaced Edward Kennedy as Massachusetts Senator - told the Taoiseach that "we salute you Mr Prime Minister for your courage.' He was referring to Kenny's stance on Irish religious institutions. For more details, please click Breaking News Ireland.
Photo Credit & Related Story: Simon Carswell/Irish Times


Beauty salons chock-a-block with seven year old communicants
Appointments are made for the salon months in advance for little girls to be preened and buffed up in preparation for their date with the holy spirit. From cradle to nave, the sacramental calendar can sometimes feel like one very long wedding rehearsal plus published estimates vary from €500 to €700 being spent by a family on an average communion. For more details, please click Irish Times.


'First sighting' of wild tawny owl in Ireland
The first sighting of a tawny owl in the wild on the island of Ireland has been confirmed in County Down. The owl was spotted and photographed on the Castleward estate in Strangford, which is run by the National Trust. Tawny owls are not native to Ireland and the discovery has caused great excitement among local bird watchers. For more details, please click BBC.
Photo Credit: Craig Nash


One City One Book: Glenn Patterson - Ulster Hall
The success of the Good Vibrations movie, which he co-wrote, has not only produced its own feelgood factor but also shone a light into the very dark space that was Belfast in the late '70s. Billed as a talk about the film and featuring some of the music that inspired it, the evening soon took on the relaxed informal vibe of a pleasant evening around Glenn's gaff, listening to some of his favourite old records. For more details, please click Belfast Telegraph.


13 things from the Celtic Tiger you don't see anymore
Journal Ireland's penchant for lists today includes a look back at the boom times in Ireland when the skies were dotted with cranes, a holiday home in Bulgaria was the next big thing, and toting brands not available in Ireland from a Christmas shopping trip in Macy's, New York was the ultimate status symbol. To view the full list. please click Journal Ireland.
Photo Credit and a once related story: New York Times
Photo Credit: Kirk Condyles


Marianne Gunne O'Connor shares her unusual inspiration
She is is known for striking tough deals on behalf of clients like Cecilia Ahern, but literary agent Marianne Gunn O'Connor admits she is inspired by Alex Ferguson in her dealings. "I look back at Sir Alex Ferguson, when Manchester United lost to The Blues last year. Many people thought their glory days were over but Alex Ferguson had other plans." For more details, please click Irish Independent.


Graeme McDowell reaches final in World Match Play
Graeme McDowell produced a flawless display of golf to book his place in the final of the Volvo World Match Play Championship for the second year running. McDowell, runner-up last year to Ryder Cup team-mate Nicolas Colsaerts, was eight under par for the 16 holes required to beat South Africa's Branden Grace 3&2 in this morning's semi-finals at Thracian Cliffs. For more details, please click RTÉ.


Rory Best to captain Ireland for summer tour to North America
Ireland interim coach Les Kiss has named six uncapped players for the summer tour matches against the US Eagles and Canada. Rory Best will captain the team for the Test matches in Houston and Toronto this June. The appointment is a tonic for the Ulster hooker after he was left out of Warren Gatland's Lions squad to tour Australia. For more details, please click Journal Ireland.
Photo Credit: ©INPHO/James Crombie

May 18

Eurovision saves best for last
Ireland will be the 26th and final country to perform tonight in the Eurovision Song Contest final. For the first time this year, the running order was determined by the local Swedish television producers rather than by the artists drawing lots. It seems clear they felt that Ireland's infectious, upbeat number Only Love Survives would end the production on a high note. Ryan Dolan, Ireland's performer, sees this running order position as a competitive advantage: "It's great that we'll be fresh in people's minds just as the voting lines open." For more details, please click Irish Times.


Children say cash is the best part of Communion
Seven in 10 children see the money as the best part of the day while wearing their Communion outfit as the most special memory. And despite the economic downturn the First Holy Communion remains a lucrative business, with the average cash gift between €20 and €30. Receiving the Sacrament came third on the list of special moments, with only 15pc of children choosing this as the best part of the day. For more details, please click Irish Herald.


Why the Irish in the US want a special immigration deal
Immigration from Ireland hit its peak in the 1850s, when more than a million Irish immigrants became legal permanent residents. It's fallen quite a bit since then. In the 2000s, the number of Irish legalizing was only about 1.5 percent of what it was back in its heyday. Yet Irish interests quietly remain part of the immigration debate in Washington where an immigration bill is being considered in the Senate. For more details, please click ABC News.


Watch: One Direction world tour press conference
One Direction announced the first dates of their world tour at a press conference in London's Wembley Stadium yesterday. The tour includes a date in Dublin's Croke Park next May. Watch some of the day's events at Wembley - oh, and is it just our imagination or does that Nialler bloke do most of the talking? For more details and to watch the video, please click RTÉ.


Sister Patricia makes successful leap of faith
Presentation nun Sr Patricia Wall successfully completed her charity skydive in sun-drenched Galway yesterday. Buoyed up by friends and family members, a beaming Sr Patricia was thrilled to have finally got the chance to jump, after poor weather conditions foiled earlier attempts, but she thinks she might have to wait a few years before experiencing the buzz again. For more details, please click Irish Examiner.


Ireland could be astronaut Chris Hadfield's next destination
Commander Chris now intends to visit Ireland, where his daughter Kristin is currently studying for a PhD at Trinity College. Kristin said that her father's homecoming is bittersweet given his love for being in space. "My dad has dreamed of being an astronaut since he was nine and he absolutely loves being in space," she said. While Commander Chris has returned to Canada, his daughter said that he intends to visit Ireland soon. For more details, please click Irish Independent.
Photo Credit & Related Story: Irish Times


Former Cork Film Festival key figures planning rival event
Mick Hannigan, the former CEO of Cork Film Festival, and the event's former programmer, Úna Feely, are among those backing IndieCork, a new niche festival due to be screened in October. Award-winning director Ken Loach, who directed The Wind That Shakes The Barley, has agreed to be its honorary patron. IndieCork will have a radical organisational structure for an arts event, taking inspiration from Cork City Football Club. For more details, please click Irish Examiner.


Eight things that make Irish women completely irresistible
Following the totally unsurprising news that Irish men are the second most attractive in the world, it is time to turn our attention to the ladies of Ireland. They, of course, are among the globe's most irresistibly attractive and Journal Ireland has compiled a fascinating list of reasons why, from their pale ivory skin to the universal ability to turn into a Mammy at a moment's notice. To view the full list accompanied by appropriate pics, please click Irish Women.


Clinical Leinster show smothers Stade's Amlin challenge
A trophy is a trophy, and the handsome Amlin Challenge Cup was won in the grand manner. For the first time the final was held in Ireland, and for the first time there was an Irish winner, while as an aside Connacht were spared returning to their customary Euro outlet as, for the third year running, Leinster earned them a place in next season's Heineken Cup. For more details, please click Irish Times.
Photo Credit & related Story: RTÉ

May 17

Survey pinpoints Irishmen as world's second most desirable
The survey of more than 40,000 singletons was conducted by travel dating website MissTravel.com. More than 30,000 US women and 13,000 US men also named Colin Farrell as the most handsome famous face associated with Ireland. He was pipped to the top spot by Prince Harry, who ensured Britain's place as the most attractive nationality in the world. One in five of the women surveyed said they go weak at the knees for an Irish accent. For more details, please click Irish Examiner.
Photo Credit: Daily News/Agostini/AP


Top UK firm to double Irish workforce to 1,600
Capita, one of the UK's leading professional services companies, is to double its workforce in the Republic from 800 to 1,600 over the next three years. The firm already employs more than 1,000 on the island, and has a global reach, providing everything from financial services to office administration. The announcement was made yesterday at the opening of the company's new Dublin office at Grand Canal Square, by Michael Noonan, the finance minister. For more details, please click Irish Examiner.
Photo Credit & Related Story: Journal Ireland/Fennell Photography


Eoin puts stamp on city's soul – in 224 words
It took James Joyce 700 pages to sum up the quintessential spirit of Dublin in his masterpiece 'Ulysses'. Eoin Moore managed it in 224 words and AN Post has now managed to fit them neatly on a postage stamp. The young student's evocative prose was selected to appear on the new 60c stamp that commemorates Dublin's permanent designation as UNESCO City of Literature. The new stamp was unveiled by President Michael D Higgins at the Fighting Words centre in Dublin. For more details, please click Irish Independent.
Photo Credit & Related Details: An Post


Missing medieval font returned to Meath church
Taken from the grounds of Rathmore Church in Co Meath, the 15th century baptismal font thought to be worth at least half a million euro, was returned earlier today. It had been missing for almost a month from the heritage site. Keeper of Antiquities at the National Museum of Ireland, Ned Kelly, said the thieves must have had a change of heart when they realised the importance of the sculpture. For more details, please Journal Ireland.


Little Green Cars are Ireland's new No 1
Little Green Cars have knocked Michael Bublé off the top of the Irish album chart with their debut album Absolute Zero. The Dublin quintet also outsold new releases from Vampire Weekend and Rod Stewart to claim the top position. To view the list of Ireland's top 20 albums and the country's top 20 singles, please click RTÉ.
To read RTÉ's review please click Review
To hear a track from the album, please click YouTube


Wedding Belles
The average spend on a wedding dress in Ireland, where there are 30,000 marriages a year, is around €1,200 with many couples still prepared to fork out an estimated €27,000 on their wedding day according to a survey by weddingsonline.ie In terms of style, "Irish brides-to-be are in tune with trends and know exactly what they want," says Claire Trinder, founder of Irish site bridalbible.ie. Writes Irish Times reporter Deirdre McQuillan: "Flowers, lace, veils and delicate jewellery are the look of a summer wedding". For more details, please click Irish Times.


Moominder wins innovation award
Moominder - a company that makes an ear tag that measures a cow's temperature - has won the overall prize at the 2013 JFC Innovation Awards for Rural Business. Developed by farmer and software engineer Albert Moylan from Gort in Co Galway, a tag with a sensor is attached to each cow's ear to measure her temperature. A cow's temperature drops before she calves, which triggers a text notification to the farmer. To read this news item, please click RTÉ.


School of dolphins spotted off Antrim coast
A school of dolphins has been captured on camera by a Co Antrim couple out for a Sunday drive. Maria and Thomas Lehd from Larne noticed the dolphins following the coast from Ballygally to Glenarm, tracking them for an hour-and-a-half; they took a series of photographs which they shared with the 3,254 members of the Memories of Larne Facebook group. Maria said she counted about 20 dolphins but is sure there were more. To read this news item, please click Belfast Telegraph.


McIlroy and McDowell may play for Northern Ireland at World Cup
A rule change could allow Rory McIlroy and Graeme McDowell to represent Northern Ireland in the World Cup to be held in Melbourne, Australia next November. The change to the new World Cup qualification model allows Northern Ireland, England, Scotland and Wales to compete as separate counties rather than under the flag of Great Britain. For more details, please click BBC.

May 16

My goodness: former Guinness home on offer for 10 million
Deepwell, in Dublin's Blackrock, is a beautiful rus in urbe* Victorian property with Italianate gardens, a swimming pool and an asking price of €10 million. It's also a section 482 property which means it is open to the public to view at certain times. Originally dating from the 1700s when it was known as Fairy Hill, Richard Samuel Guinness (co-founder of banking firm Guinness Mahon) doubled its size in the 1850s. For more details and pics, please click Irish Times.
*rus in urbe is an illusion of countryside created by a building or garden, within a city


Irishman through to 'Best Job in the World' final
Allan Dixon from Arklow, Co. Wicklow will fly to Australia next month to battle it out with a French woman and an American man for the role of Outback Adventurer. Allan is a DCU graduate, and was chosen from 330,000 applicants for the finals. The winner will get a six month contract as an adventurer in the Northern Territory, and will receive a salary of €79,000. For more on this news item, please click Breaking News Ireland.
Video clip from Allan's application on Irish Independent


Shortlist of names for new Liffey bridge announced
Dublin City Council has selected 17 names from 85 official nominations for the bridge over the River Liffey at Marlborough Street. The shortlisted names for the new bridge will be reviewed at the next meeting of naming committee on 12 June and is comprised of people and events that have made a unique and outstanding contribution to the life and history of Dublin from the Abbey Theatre to W.B. Yeats. To view the list, please click RTÉ.


Allstate announces 650 jobs for Northern Ireland
The American insurance company, Allstate, has said it will create 650 jobs at its NI operation over the next three years. Almost 200 of the software development, software testing, infrastructure services and analytics posts have already been filled. The remaining 450 will be recruited by 2016. The firm currently employs 1,900 people at its premises in Belfast, Derry and Strabane. For more details, please click BBC.


Balmoral Show 2013: Day 1
It wasn't just Prince Edward who declared the new facilities at the Balmoral Show impressive — feedback from breeders and visitors alike has been resoundingly positive. "The organisers have done a tremendous job," commented Ballyclare Simmental breeder Michael Robson. "The cattle lawns are an absolute picture and the stalling available for the cattle is as good as the facilities on offer at any other comparable event held in the UK and Ireland." For more details and photo gallery, please click Belfast Telegraph.
Photo Credit: Stephen Hamilton /Presseye


Queen Mary 2 arrives in Dún Laoghaire
The world's largest passenger ship, the Queen Mary 2, has arrived in Dún Laoghaire harbour in Dublin. With facilities such as 3D cinema and a planetarium on board, the massive liner can carry over 2,600 passengers and 1,200 crew. A festival is taking place in the town to mark the occasion. Dún Laoghaire is expected to draw about 30,000 cruise passengers this year, delivering a €3 million boost to the economy. To read this news item on line, please click Irish Times.
Photo Credit & Related Details: RTÉ


Allsop auction of distressed properties spans range of emotions
Irish investor Seamus Burnage who is based in Australia was back to buy a beachside lot at popular Brittas Bay for €775,000. The Co Wicklow property includes McDaniels pub, and a holiday resort including eight chalets and eight holiday homes. He quipped that his investment "provides a good excuse to visit friends and family at home a few times a year. Ultimately, some of my family in Ireland may be interested in running McDaniels, and the resort..." For more details, please click Irish Examiner.


'Pogues won't sound same if Shane fixes teeth'
Kildare dentist to the stars Barry Buckley has claimed giving Shane MacGowan a Hollywood smile could cost as much as €50,000. And the Pogues star is being warned that his rendition of classics including Fairytale Of New York may never sound the same again if he gets a new set of teeth. "Any work on the front of the mouth is certainly going to affect how Shane sings....he said. For more details, please click Irish Herald.


One more year for O'Driscoll
It is the news that Leinster and Irish rugby supporters had been hoping for as the IRFU today confirmed that Brian O'Driscoll has signed a one year contract extension until the end of June 2014. The Leinster, Ireland and Lions centre was non-commital on his future in recent times pointing out that he wanted time to consider whether he would extend his playing career past the end of this season when his current deal expired. For more details, please click Irish Times.
Photo Credit: Niall Carson/PA Wire

May 15

Bullets made of chocolate? America's VP says the world would be a better place
"Dear Vice President Biden, I have a great idea to help make our country safer, better and the best." Myles, a second-grader in Milwaukee, wanted to have his say in the gun control debate that is dividing the US and did so by penning a letter to Joe Biden. A simple wish. But one that the VP took time to respond to with a rare hand-written note. "I really like your idea," he told the seven-year-old. For more on this news item, please click Journal Ireland.
Photo Credit: Jenny Aicher


Ireland through to Eurovision final
Ireland's Ryan Dolan last night qualified for the final of the Eurovision Song Contest on Saturday. The Co Tyrone native finished in the top ten in the semi-final in Malmo in Sweden with his self-composed song Only Love Survives. Moldova, Lithuania, Estonia, Belarus, Denmark, Russia, Belgium, Ukraine and The Netherlands also qualified with the top ten being announced in no particular order. For more details, please click RTÉ.
Video Clip: Irish Times


Miss Northern Ireland 2013 jumping for joy
But rather than toasting her success in the beauty pageant the previous evening, Lisburn woman Meagan Green got straight to work in her new role. She still managed to look the part in a combination of tiara, heels and overalls as she picked up a paintbrush to help put the finishing touches to the newly revamped Malone Lodge Hotel. For more details, please click Belfast Telegraph.


Cavan scoops prestigious tourism award
It isn't on the main tourist trail and is often overlooked by visitors. However, Cavan town could be about to enjoy a tourism boost after it scooped a prestigious European visitor award. It was named the Irish winner of this year's European Destination of Excellence award in recognition of the efforts that have been made to make the town and its environs accessible to visitors with a disability. For more details, please click Irish Independent.
Photo Credit: Cavan County Council


First liner of year docks at Dublin's East Link Bridge
The first cruise liner to berth at the East Link Bridge this year, the "Le Boreal"- a 142 metre ship carrying 400 passengers and crew - arrived earlier this morning, marking the launch of the port's 2013 cruise season. It is expected around 100 cruise liners, carrying over 120,000 passengers will contribute up to €50m to Dublin's economy this year. For more on this news item, please click Breaking News Ireland.
Photo Credit & Ship Details: Telegraph UK


New site, same show
Ireland's biggest agricultural and food show is due to open its doors later and, for the first time in more than a century, it will be outside Belfast. The Balmoral Show is now located on the former Maze prison site near Lisburn, County Antrim. For the past few days, more than 500 exhibitors have been preparing for the 145th show and the up to 80,000 people who are expected to attend the three-day event. For mor details, please click BBC.


Older hands learning new musical tricks
Today, there are dozens of senior orchestras in existence across the island of Ireland, including a newly established ensemble that rehearses at Newpark Music Centre in Dublin which already has a membership of 30. One member comes from Co Mayo twice a week for rehearsals. The only requirement for members is that they bring their own instruments which include a harp, an accordion, and guitars, as well as a full range of classical orchestral standards. For more details, please click Irish Times.


Belfast landmark to become a hotel
The owners of the Galgorm Resort & Spa are buying a landmark Belfast property with a view to transforming it into a hotel. The Hill family from Ballymena, also the former owners of the nearby Ten Square Hotel, are investing in the Scottish Mutual building in Donegall Square South. The six-storey building, which has five shops on its ground floor, had an asking price of £1.75m. The sale price has not been revealed. For more details, please click Belfat Telegraph.
Photo Credit: Albert Bridge


GAA hopes Hawk-Eye will eliminate contentious points
With the GAA set to introduce HawkEye technology at Croke Park this summer, the association's head of media relations Alan Milton has said that he hopes the introduction of the technology will eliminate controversy over contentious points. "It's an aid for our match officials and referees. It does not replace their role in any way; they will resort to it when there is any doubt."
For more details, please click RTÉ.

May 14

Is the Celtic tiger ready to roar again?
A number of fund managers have been closely monitoring signs of improvement in Ireland's macroeconomic landscape, which is subsequently leading to global and competitive opportunities amongst Irish stocks. Henderson Global Investors fund manager John Bennett says: "Ireland's prospects are looking brighter. The country's current account has returned to surplus and Ireland has begun a gradual return to the capital markets...". For more details, please click Fund Web.


300 jobs saved after bars owned by pub chain sold
NI's biggest pub chain - Botanic Inns - went into administration last week. It was reported last night that a firm called the Horatio Group bought the namesake Botanic Inn, Madisons Hotel, the King's Head, the Northern Whig, the Elms and the Fly. along with the off-licence chain DR:NK. Administrators said 300 jobs will now be transferred to the new owners. For more details, please click Belfast Telegraph.


Irish emigrants have headstart in socially networked world
Recent arrivals overseas have been able to link in with long-established Irish communities in their adoptive homes as well as create whole new networks of their own, as technology and the growth of social media allow them to find each other in virtual spaces rather than in the local Irish pub or club. For more details, please click Irish Times.
Photo Credit & Related Stories: Irish Times


Listen to Eurovision on RTÉ Radio 1
No matter where you are or what you're doing, you can stay tuned to Ireland's progress in tonight's Eurovision semi-finals on RTÉ Radio 1 from 8pm, Irish time. Long before Ireland hopeful Ryan Dolan takes to the stage to sing Only Love Survives, RTÉ presenters Shay Byrne and Zbyszek Zalinski will offer their commentary on the show. Tune into Radio 1's Eurovision coverage, via the RTÉ Radio Player or via your the Radio App on your mobile device. For details, please click RTÉ.


They're calling him the Billy Elliot of Irish ballet
Although he's only 13, Gearoid Solan already has his sights set on an international career. Ballet is his life. The only boy his age in the Irish National Youth Ballet, the youngster from Dunboyne, Co Meath, has already given up rugby, soccer, gymnastics and Gaelic football to concentrate on what has become his raison d'être. Yearning to eventually attend the Royal Ballet School in London, he already has a summer placement there. For more details, please click Irish Independent.


Sleeping like a baby on a slow boat through Dublin
Travelling by barge along Dublin's Grand Canal gives even the locals a different perspective on the city. Owned by Trish O'Grady and Mick McCullagh, Scéal Eile is a self-catering barge, giving visitors the opportunity to stay on board at Grand Canal Basin in the city, along with the option to move the barge through seven locks as far as Portobello and back. For more details, please click Irish Times.
Photo Credit: Mac Dónaill


Thank you, Cmdr Chris Hadfield!
Sadly, his time on the International Space Station has come to an end. From his stunning pictures of the earth below, to his informative video clips, we've lost count of how many times the Canadian has left us astounded in the past few months. But in an attempt to sum it all up, Breaking News Ireland has put together its top ten list of photos and videos. To view the list, please click Breaking News Ireland.


'Belfast Exposed' photographers display work in new exhibition
The MAC has teamed up with Belfast Exposed Photography to launch a joint exhibition 'Northern Ireland: 30 Years of Photography'. The exhibition which will see some of Northern Ireland's most iconic images sit alongside works by amateur photographers will be housed in four galleries across the two venues from now until 7 July. For more details, please click Belfast Telegraph.
Photo Credit: Donovan Wylie/Magnum Photos


Trap names 28-man squad for England game
Ireland play four matches in the coming weeks and will be without the likes of Kevin Doyle, Richard Dunne and Ciaran Clark. Ireland play England at Wembley on May 29 before two games in Dublin – a friendly with Georgia followed by the World Cup qualifier meeting with the Faroe Islands on June 7 – then travel to New York for a meeting with world champions Spain at Yankee Stadium. For more details, please click Journal Ireland.
Photo Credit: RTÉ

May 13

President honours Famine victims
"Remembering the victims of the Great Famine should encourage Irish people to intervene wherever there is injustice and hunger around the world" President Michael D Higgins said at the national Famine commemoration in Kilrush, Co Clare where he honoured and grieved for those who died. "By our presence here today, we honour their lives, we remember their suffering and we grieve for them all," he said. On Friday, schoolchildren across Ireland held a minute's silence to remember those who died in the Famine, with sporting organisations holding one yesterday. For more details, please click Irish Examiner.
Photo Credit & Gallery: FaceBook Famine Commemoration Kilrush 2013


New jobs announced for Tyrone meat processing plant
Linden Foods is expanding operations in a £5m (€5.9m) investment, creating a total of 179 new posts, including managerial and production roles. The expansion of the workforce comes two years after the company built a new facility adjacent to its main processing site at Granville. Trevor Lockhart, chairman of Linden Foods, said: "This investment is an important part of our long term development strategy and underlines our commitment to the Dungannon area." For more details, please click Breaking News Ireland.
Photo Credit & Related Story: Northern Ireland Executive


Log boat discovered embedded on the banks of the Boyne in Drogheda
An ancient log boat, possibly thousands of years old, has been discovered possibly where it originally sank and indicating that Drogheda could have other hidden treasures. The boat was found by members of the Boyne Fishermen's Rescue and Recovery Service (BFRRS) as they were doing one of their regular operations. For more details, please click Irish Examiner.
Photo Credit & Related Story: Journal Ireland/Sean Cahill/Boyne Fisherman's Rescue and Recovery Service


Belfast's Linenhall Library celebrates 225th anniversary
Founded in 1788, the Linenhall Library is the only subscription library left in Ireland and the oldest such archive in Belfast. Founded by artisans in the city to encourage the spread of knowledge, the Linenhall is renowned for its political and theatrical collections. "In 1793 we printed our first catalogue and there were 137 titles," chief librarian John Killen said. "We now have the best part of a million books..." The library has been described as one of Northern Ireland's most precious cultural treasures. To read this news item, please click BBC.
Photo Credit: Discover Northern Ireland


Bafta for BBC Northern Ireland programme about the Catholic Church
With the help of Catholic Canon lawyer and commentator, the Reverend Thomas Doyle and leading Irish writer Colm Toibin, This World examined the unique relationship that has long existed between the Irish Catholic Church and state. It also looked at the great power the Catholic Church once had in Ireland. The programme, presented by Darragh McIntyre, won in the current affairs category. For more details, please click BBC.


Team Ireland take to the red carpet at Eurovision opening ceremony
The Eurovision opening ceremony kicked off in spectacular style last night with each country taking to the red carpet outside Malmo's stunning Opera House. Team Ireland was represented by Ryan Dolan along with Colm Farrell, Nicky Bailey, Alison Vard Miller, Ryan Dolan, Leanne Moore and Alan McGrath who are all hoping to make it into the top ten at tomorrow night's (May 16) semi-final. For more details and to view a photo gallery, please click RTÉ.


Rare bee found at site of planned golf resort
A rare bee that was thought to have become extinct in Northern Ireland 70 years ago has been found at the site where the controversial £100m Bushmills Dunes Golf Resort is to be built. New research by the University of Reading reveals that the northern colletes bee is clinging on in just a few strongholds in Northern Ireland, including Bushfoot Strand. For more details, please click Belfast Telegraph.
Photo Credit & More Related Pics: Guardian UK/Jeremy Early


Two wins for Ireland at Royal Windsor Horse Show
Show jumping at Windsor saw Tipperary's Shane Breen and Balloon relegate British rider Peter Charles to the runner-up spot, giving Ireland victory in the Windsor Grand Prix with half a second in hand in the ten-horse jump-off. In carriage driving, 55-year-old Barry Captstick won the Horse Pairs, beating current world champion, Hungary's Vilmos Lazar, into fourth place by 16 points. To read this news item, please click RTÉ.


Eugene Laverty wins second Monza World Superbike race
The Toomebridge man, now based in Monaco, came home ahead of race one winner Marco Melandri and now lies second in the championship after four rounds on 124 points, 13 behind his team-mate Sylvain Guintoli. Laverty had already won races at Phillip Island and Assen this season. "It was nice to get the win and make amends for losing out in race one," said Laverty afterwards. For more details, please click BBC.

May 12

Maps reveal owners of lands taken by Cromwell
A staggering collection of maps assembled in Trinity College Dublin (TCD) will reveal the exact ownership of the lands that were plundered from Irish families and given to landlords during the Cromwellian Plantation of 1670. "We have never been able to do it to this level before – parish by parish, barony by barony, county by county," says TCD historian Professor Michael O Siochru of the 'Down Survey' map website, which will be unveiled tomorrow. For more details, please click Irish Independent.


Coca Cola give bottles an Irish twist
Coca-Cola has replaced its iconic white lettered logo with some of Ireland's most popular names. Aoife, Cathal, Gráinne, Áine, and Eimear are among the 150 names that will feature on limited edition Coca-Cola bottles now available in retail outlets throughout the country. The names were chosen using information from the CSO and the Northern Ireland Statistics and Research Agency. People can also create their own virtual can and share it with family and friends at shareacoke.ie. For more details, please click Irish Examiner.
Photo Credit & Related Story: Journal Ireland


Not I: Lisa Dwan's record speed Beckett
As stage plays go, there's nothing quite like Samuel Beckett's Not I. In a pitch-black space, a disembodied female mouth floats 8ft (2.5m) above the stage lit by a single beam of light and speaks, as Beckett directed, "at the speed of thought". Actress Lisa Dwan explains how she performs Mouth - one of theatre's most challenging roles. For more details and to watch the video clip, please click BBC.
Photo Credit & Related Story: Guardian/Allan Titmuss


Eurovision hopeful Ryan Dolan visits Malmo GAA club
Ryan spent the day introducing Austria's Eurovision hopeful, Natalia Kelly, to the GAA pitch - and he insists that Natalia "really enjoyed herself." Natalia said: "It's great to be here this morning with Ryan and all the Irish delegation. When asked about her Irish ancestry Natalia shared that her grandfather was half French and half Irish. For more details, please click RTÉ.


Louis Walsh looking for next One Direction
The music mogul, who previously managed Westlife and Boyzone, has revealed he will be holding auditions for the first time in twelve years in Dublin from next weekend. In a statement, he said:"It has been 12 years since I did auditions for a boy band, it's boys over 16 from anywhere, any nationality but they must be prepared to work hard; vocals are key. I'm looking for 5 pop stars and I have a major record company and a high profile UK partner." For more details, please click RTÉ.


Nattering knitters craft-bomb Crosshaven
The people of Crosshaven in Co Cork woke up to find giant scarves wrapped around tree trunks, pom-poms hung from branches, and bunting slung all over the square. The top-secret mission was executed under the cover of darkness by members of the local Knit and Natter group to mark Voluntary Arts Week. For more details, please click Irish Examiner.
Photo Credit: Denis Scannell


Army of 1,300 Girl Guides do battle with litter
Members of Girlguiding Ulster armed themselves with litter pickers and bags as they set off on their 18th Lorne walk along the North Down Coastal Path – from Bangor to their headquarters at Lorne House in Craigavad. Along the way, they cleared the litter in relays and collected an amazing 200 bags filled with everything from aluminum cans to sweet wrappers and more. For more details, please click Belfast Telegraph.


Leinster's double dream stays alive after tense victory
Leinster stayed on course for the double after Stuart Hogg's late missed conversion proved costly for the Glasgow Warriors. Gregor Townsend's side outscored the reigning European champions two tries to one. But it was Leinster's experience, led by Jonathan Sexton, which proved decisive, as Jamie Heaslip's first-half try edged them to a narrow win and a place in the final against Ulster. For more details, please click Irish Times.


Ten of the best sporting statues to visit in Ireland
There is a serious lack of statues dedicated to Irish sporting greats past and present. However, if you find yourself at a loose end this summer. or you're back for a visit, get out a map of Ireland out and plan a week-long break around the Emerald Isle to visit the few but famous - from Sam Maguire in Drunmanway, Co Cork to 'Ruck and Puck' on O'Connell St, in Limerick. To view them all, if only via the intermet, please click Journal Ireland.
Photo Credit: ©INPHO/James Crombie

May 11

Abbey Theatre director Vincent Dowling, RIP
The internationally renowned theatre director Vincent Dowling, 83, has died. He was associated with the Abbey Theatre from 1953 to 1990 working as an actor, director and artistic director. His productions of The Playboy of the Western World throughout his career won international acclaim. Mr Dowling's production of the play for PBS television won an "Emmy". Director of the Abbey Theatre, Fiach MacConghail, said he would be fondly remembered by many of the greats of Irish acting who worked with him. To read this news item, please click RTÉ.
Photo Credit & related Story: Journal Ireland/Screengrab via VincentDowling.com


Selling Irish culture to the tourists of today
Not so long ago, the essential cultural stops on the average tourist itinerary were as predictable as they were few: kiss the Blarney stone, glance at a Celtic cross, maybe hear a fiddle in the background at a pub and buy chunky Aran jumpers and shillelaghs as souvenirs. In the effort to attract well educated and well heeled visitors, Ireland does things differently now. For more details, please click Irish Times.
Photo Credit: Peter Muhly/AFP/Getty Images


More off-the-beaten-track places well worth a visit
As part of the Hidden Ireland series, Neil Jackman suggests four more heritage sites to visit including Loughcrew, perhaps the best known of the extensive series of passage tombs making up the archaeological landscape of Slieve na Calliagh. in Co. Meath. Pictured is The Hags Chair, one of the kerbstones that surround the tomb; a cross inscribed on the seat possibly represents the use of the stone as a Mass Rock during penal times. For more details please click Journal Ireland.


President Obama to visit Belfast
US President Barack Obama is to visit Belfast for the first time next month, when he arrives in Northern Ireland for the G8 summit. Details of the president's first visit to the city were confirmed by the White House in a statement on Friday. It said Mr Obama would use the visit to "engage with the people of NI and highlight the hard work, dialogue, and institutional development they have undertaken together". For more on this news item, please click BBC.
Photo Credit & Related Story: Belfast Telegraph


The Blue Tits are back!
Speaking about setting up this year's nests and webcams, Derek Mooney said: "I was a bit concerned that the Blue Tits wouldn't nest this year because the weather was so hit and miss but the last few days have seen lots of action at the nest site - I'm relieved to see the Blue Tits are back!" The female is currently building her nest in the nestbox, and will - it is hoped - be moving in soon to lay her eggs. To access the NestWatch webcam, and find out much more about the Blue Tit please click RTÉ Videocam.


Thousands take part in 'Darkness into Light' walk
Thousands of people from all around the country put their trainers on before dawn this morning to take part in the 'Darkness into Light' walk in aid of Pieta House. The annual event is now in its fifth year and raises much needed funds for the suicide and self harm prevention centre. In Dublin alone, over 10,000 took part in the walk in the Phoenix Park.To read this new item and many others, please click Breaking News Ireland.
Video Clip: Irish Times


War time Derry paintings on display for first time
Paintings by US Navy artist Dwight Shepler whose watercolours captured Derry during the height of the Battle of the Atlantic, will be put on display in the Base One Europe Museum at the Beech Hill Country House hotel. The exhibit is part of a range of events to mark the 70th anniversary of the naval campaign. The collection of 19 watercolours and charcoal drawings has not been seen in the city since they were painted. For more details, please click BBC.


No bridge too far as 16,000km cycle ends in Sydney
Aidan Murphy and Paul Quinn set off last September on a once-in-a-lifetime journey to raise funds for charity. Now, they have reached their final destination – Sydney, Australia. "When we got to Sydney and saw the Opera House and cycled across the bridge, it felt real then," Aidan said. "We're heading home next month but we're definitely not cycling back." For more details, please click Irish Independent.


Leinster stand on the brink of two RDS finals
For the fourth year running Leinster have earned themselves a home semi-final and for the fourth year running they aim to reach the final. Victory this evening would thus leave them two RDS finals short of a Rabo Pro12/Amlin Challenge Cup double, but having painfully lost the last three league deciders, one ventures this is the trophy they would most covet. For more details, please click Irish Times.

May 10

'We need to support those who leave'
In central London last summer, a nurse, journalist, business graduate, beautician, construction worker, architect and medical student gathered in a circle at the office of the Federation of Irish Societies to talk about jobs, relationships, personal finances and homesickness. They had not met before, but they had several things in common; all were Irish, under 25, and had left home in the past two years in search of better opportunities across the water. For more on this feature article, please click Irish Times.


First major distillery in 200 years to open in Derry
The whiskey will be flowing after planning permission was granted for the first major new distillery in the city in more than 200 years. Niche Drinks — which produces St Brendan's as well as a range of other own-brand Irish cream liquors for major UK supermarkets — said it was delighted the application had been successful. The £15m new distillery will see Niche Drinks move from their base at Glendermott Road in the Waterside to the vacant Fruit Of the Loom site in Campsie. For more details, please click Belfast Telegraph.


Mayor of London to open Wrightbus plant in Co Antrim
Mayor Boris Johnson, is to open a new Wrightbus plant where part of the new bus for London is being built. The Antrim facility will produce the chassis for the hybrid engine double decker. Wrightbus are supplying 600 of the vehicles to London in a contract worth more than £200m. Some have nicknamed the vehicle the "Boris bus". For more details, please click BBC.
Photo Credit & Related Story: AOL Travel


"I'm not 22 anymore but I'm not ancient..."
I'm a kid in many ways. Everything is relative." So says Colin Farrell who admits he couldn't help but accept the lead role in the 2012 remake of 'Total Recall' because he was a big fan of the original movie when he was younger and fantasised about the sci-fi film's futuristic settings. He said when he met the director and saw the artistic renderings of the world he was creating, he couldn't get his head around it; he was like an eight-year-old. For more details, please click Breaking News Ireland.
Photo Credit & Related Story: IFC


Pierce Brosnan to star in How to Make Love Like an Englishman
The former Bond star has been cast in Tom Vaughan's racy romance alongside Jessica Alba and Kristin Scott Thomas. Pierce, who will also co-produce the film through his Irish DreamTime company, will portray a Cambridge University professor who meets his match in Kristin and is forced to re-evaluate his life after getting her sister (played by Jessica) pregnant. For more details, please click RTÉ.


Dublin's Lion King romances zoo's sisters
Dublin Zoo's new Asian lion Kumar didn't take too long to get down to business with Zuri and Sita, whom he joined after his much-anticipated arrival at Dublin Zoo. However it's too early to say if either of the three-year-old lionesses is pregnant. Ciaran McMahon, who is responsible for the big cats at the zoo, said: "The fact he has mated doesn't mean the female is pregnant. We will watch for signs." For more details, please click Irish Herald.


GAA calls for memorabilia for public archive
A tarnished medal handed down the generations, or a jersey still mud-spattered from a final in the 1960s. These are the kind of treasures the Gaelic Athletic Association (GAA) believes are lurking in family homes across Ireland and further afield. Some sports clubs have already opened their collections to the archives and organisers hope for a broad range of items from families who have played hurling, Gaelic football, handball or rounders through the years. For more details, please click BBC.


McIlroy in fine form at Sawgrass
Rory McIlroy posted an impressive first round of six-under-par 66 to move into early contention at the Players Championship at Sawgrass in Florida. McIlroy recorded six birdies in a bogey-free round to lay down a marker to the assembled high-quality field. "I'm adopting a more conservative strategy off the tee this week and I think it's going to help me," said the reigning USPGA champion. For more details, please click BBC.


Cricket: Vice-captain Kevin O'Brien relishing Pakistan matches
Ireland vice-captain Kevin O'Brien is looking forward to taking on a strong Pakistan side in two one-day games at Clontarf later this month. "They're one of the favourites for the Champions Trophy and it's easy to see why," said the all-rounder. "They've got world class players throughout their team and it'll be a tough examination for us. We're overdue for a big win at Clontarf so hopefully we can give the Irish fans something to cheer about." For more details, please click BBC.

May 9

Pope to nuns: Be spiritual mothers, not 'old maids'
The Pope made the comment during an audience with about 800 sisters attending an assembly of the International Union of Superiors General, which gathers the leaders of women's religious orders from 75 countries. The meeting came before Francis' general audience in St Peter's Square, where, in a break with tradition, he walked around a quadrant of the square greeting pilgrims. For more details, please click Irish Examiner.
Photo credit & related Story: The Message


Remembering pioneers of Independence
The great-grandson of one of the men at the forefront of the Easter Rising has led tributes to the revolutionaries who fought for Ireland's independence. Gearóid Ó Briain is a descendant of Cathal Brugha, who fought in the 1916 rebellion and went on to be one of the founders of Dáil Éireann. He was among family members invited to a state ceremony marking the anniversary of the 1916 Rising, led by President Michael D Higgins. For more details, please click Irish Examiner.


300,000 people have emigrated from Ireland in past four years
That's according to a survey commissioned by the National Youth Council of Ireland which also shows that over one quarter of Irish households have seen a close family member emigrate in the past two years. The survey is part of a new report on emigration and its impact on young people and finds that of those who had left Ireland, most intended to return home after five years abroad. For more details, please click RTÉ.
Photo Credit and Related Story: Irish Echo


Wilde poem sells at auction for €80,000
A handwritten poem by Oscar Wilde has sold for over four times its estimate at auction – fetching €1,985 per line or €220 per word. The poem, 'Heart's Yearnings', one of the earliest written by Wilde, sold for €79,430 – against an estimate of €17,700. It was written in 1873 and has become one of the most valuable poems ever written by an Irishman, according to Bonhams in London, who said it was sold to someone living in the UK. For more details, please click Irish Independent.
Photo Credit & related Story: Paul Fraser Collectibles


US buyer snaps up Meath estate for €4.9m
A wealthy American businessman has availed of the sharp fall in the price of country estates to buy one of Ireland's finest Palladian mansions on the Ardbraccan Estate in Navan, Co Meath. Charles Noell, who co-founded JMI Equity in Baltimore, Maryland, has paid close to the asking price of €4.9 million for the 18th century mansion and 120 acres of formal gardens, ancient woodlands and parkland about three miles outside Navan. For more details, please click Irish Times.


US Marines plaque to be erected in Derry
The US Marine Corps had a significant presence in Derry in 1943 and a formal presentation of the plaque was made by the OC of the US Marine Corps, Col Lucian W Burnham, to then mayor Sen FJ Simmons, JP. Mystery surrounds how the plaque ended up in the attic of Marine Lt Col JJ Dugan instead of on a wall in the mayor's parlour in Derry's Guildhall. For more details, please click Belfast telegraph.
Photo Credit & related Story: Belfast Telegraph


12 problems the Irish middle classes have to deal with
Not everyone in Ireland is feeling the effects of austerity measures. Inspired by the excellent Twitter account @MiddleClassProb, Journal Ireland has put together a list of typical complaints including gems like " I can't believe they only had Guinness and Heino at that party. Never heard of craft beers?" Or how about " This hummus isn't organic." For more details, please click Journal Ireland.


George Best football stamps go on sale
Legendary footballer George Best features on a new set of stamps which go on sale on Thursday - almost 50 years after he first pulled on a Manchester United jersey. The Royal Mail stamps celebrate 150 years of the Football Association (FA). Best was born in Belfast and signed for Manchester United at 17. His sister, Barbara McNarry, said he would have been very proud of the stamp and said it was "sad that he isn't here to appreciate this accolade". For more details, please click BBC.


Irish Manchester United fans pay tribute to Ferguson
There are 36 Manchester United supporters clubs in Ireland with several hundred members each and 13 affiliated clubs, but in reality there are tens if not hundreds of thousands of Irish fans of the famous club including former taoiseach Bertie Ahern who was a regular visitor to Old Trafford. For more details, please click Irish Times.
Photo Credit: Irish Independent

May 8

Eight Irish universities feature in world rankings
Eight Irish universities feature on this year's QS World University Rankings by Subject. Now in its third year, the rankings series reveals the top 200 universities in the world for 30 individual subjects. Irish institutions featured in 28 of the 30 subjects. Trinity College Dublin is the country's best-performing university with four of its subjects ranking in the top 50. For more on this news item, please click RTÉ.


Nine things only an Irish mammy can teach you
A new survey has found that Ireland is the 20th best place in the world to be a mother. The folks at Journal Ireland think that Irish mammies should be number one because of the things they can teach you. For example,an Irish mammy instinctively knows when a coat is needed and she has an almost preternatural talent for knowing when it's going to rain. For more details, please click Journal Ireland.
Photo Credit: ReelTalk/Brenda Fricker in My Left Foot


White-tailed eagles born in Irish wild for first time in over 100 years
One chick hatched in a nest at Killarney national park in Co Kerry and a second at a site near Mountshannon, on the edge of Lough Derg, Co Clare. It is the first success of a six-year-old reintroduction programme which began with the release of young Norwegian eagles in Killarney. Jimmy Deenihan, Minister for the Arts, Heritage and the Gaeltacht, described the successful breeding as a momentous occasion. For more details, please click Breaking News Ireland.
Photo Credit & Related Story: Freaghwood Cottage


Virtual newspaper brings century-old events to life
Ten years of news from 1913 will be published every fortnight over the next decade in real time by Century Ireland. Jimmy Deenihan, the heritage minister, said the digitalised material would catalogue the major events that shaped modern Ireland, from Home Rule to the Civil War, in a fair way. He said the project — which is part of the Decade of Centenaries initiative — would make history tangible and accessible for the audience of today. For more details, please click Irish Examiner.
Photo Credit: Century Ireland


Hollywood star Kevin Spacey honours spirit of Irish teens
Orla Jackman from Tullow, Co Carlow, and Leigha Coade from Armagh, joined other teenage volunteers from across the United States and as far afield as Japan and India for the Prudential Spirit of Community Awards in Washington DC. The two schoolgirls have had their own challenges to overcome – Orla was diagnosed with leukaemia three years ago and Leigha has cystic fibrosis – yet that has not stopped them from coming to the help of others. For more details, please click Irish Independent.


£20m wind farm opens in Newtownabbey, Co Antrim
The Irish renewable energy group, Gaelectric, officially opens the facility at Carn Hill in Newtownabbey today - Wednesday, May 8. Carn Hill is the first fully operational wind farm in Gaelectric's Northern Ireland portfolio. The 13.8 megawatt (MW) wind farm, which consists of six wind turbines, will generate enough power to meet the electricity demand of nearly 8,000 homes a year. For more on this news item, please click BBC.
Photo Crdit & Related Story: reNews


Ferguson retires after 26 years as Manchester United manager
Sir Alex Ferguson will retire as Manchester United manager at the end of the season in the 27th year of a tenure that has made him the most successful in British football. The executive are now charged with having to appoint the successor to a man who has won 13 league titles, two Champions Leagues, the Cup Winners' Cup, five FA Cups and four League Cups.For more details. please click Irish Times.
Photo Credit: Getty Images


Rory McIlroy's Olympic choice 'entirely up to him'
So say chiefs on both sides who insist that Rory be allowed to make up his iwn mind on what country to represnt at the Olympics in Rio. Both Sebastian Coe, chairman of the British Olympic Association, and Olympic Council of Ireland executive board member Pat Hickey have denied making any attempts to persuade the world-class golfer either way. For more details, please click Belfast Telegraph.


Statue to be erected to the hero of Munich Harry Gregg
Hero goalkeeper Harry Gregg, whose name is linked forever with the Munich air crash, is to be immortalised in bronze. Regarded as one of Northern Ireland's greatest ever players, for many his heroism in the aftermath of the Munich Air Disaster — when he pulled fellow passengers from a burning aeroplane — far outweigh his remarkable sporting achievements. For more details, please click Belfast Telegraph.
Photo Credit & related Story: Daily Mail
May 7

Apology and amnesty for Irish World War II soldiers
Legislation providing for the granting of an amnesty and apology to Defence Forces members who fought with Allied forces during World War II is expected to be enacted today. Minister for Justice Alan Shatter said the legislation will help make amends for the shameful way they were treated after World War II. For more details, please click RTÉ.
Photo Credit & Related Story: Journal Ireland/Laura Hutton/Photocall Ireland


Victorian burial laws to be revoked
It has been illegal to bury a body in any cemetery unless it was enclosed in a coffin since burial laws were introduced in 1888. But, from next month, under new regulations approved by Minister for the Environment Phil Hogan, the deceased can be buried without coffins. The regulations allow a local authority to designate a part of a burial ground for uncoffined interment. However, any cemetery can opt out of providing the service. For more details, please click Irish Times.
Photo Credit: Cremation Solutions


Connemara auction generates 'Titanic' spending spree
When White Star Line chairman J Bruce Ismay retreated to south Connemara after surviving the Titanic , the last sound he would have wished for was that of thousands of footsteps through his hall.Yet such was the level of curiosity about his former home in Costelloe, Co Galway, that an unprecedented number of visitors attended viewings and a contents auction there over the weekend. For more details, please click Irish Times.
Photo Credit: Joe O'Shaughnessy


Whales have a taste for Irish fish
A new study by a team of Irish scientists shows that while fin and humpback whales feed almost exclusively on krill- a tiny plankton-eating crustaceans- in the Mediterranean and Bay of Biscay, when they arrive in the Celtic Sea, they can't resist gorging on the sprat and herring which congregate inshore to spawn. For more details, please click Irish Times.


Hundreds of Tolkien fans expected to descend on the Burren
From Thursday, anyone traipsing through the Burren may notice a new addition to the landscape — members of the Burren Tolkien Society. Fans of JRR Tolkien, author of The Hobbit and The Lord of the Rings, have come together as the Burren Tolkien Society and have organised the inaugural week-long Burren Tolkien Festiva which will highlight Tolkien's many visits to the Burren and explore how it may have inspired The Lord of the Rings. For more details, please click Irish Examiner.
Photo Credit & Related Story: BBC/Marty Johnston


Whatever became of Kenneth Branagh's Billy?
Graham Reid's Billy plays brought Belfast lives on to British screens in the 1980s. They were landmark dramas which introduced mainstream viewers to the hitherto impenetrable mysteries of the Belfast accent and opened up whole new perspectives on what constitutes "Irishness" and "Britishness". The plays also gave a big break to a young, raw Belfast-born actor called Kenneth Branagh. For more details, please click Irish Times.


Northern Ireland artist is making his landmark in art world
They are some of Northern Ireland's best-known landmarks captured as you've never seen before. From the Carrick-a-Rede rope bridge near Ballintoy to Mussenden Temple and the Harland and Wolff cranes which tower over east Belfast, famous images have been brought to life by the hand of Kilrea artist Adrian Margey. Some of his work went on show at an exhibition at the Ramada Hotel in Portrush over the weekend. For more details, please click Belfast Telegraph.


Raw food and Irish cuisine: The new breed of pop-up eateries
What inspires people to set up a pop-up cafe? For Kevin Powell, it was spreading the word about Irish food. For Katie Sanderson, it was showing how delicious healthy plant-based meals could be.
They are among the latest group of pop-up and supper club organisers following in the footsteps of pop-up restaurant entrepreneurs such as Joe Macken of Crackbird and Skinflint. For more details, please click Journal Ireland.
Photo Credit: Oliver Smith//Living Dinners


Eat up the miles on a gastronomic bike tour of the Mournes
Enniskeen Country House Hotel has teamed up with Newcastle Bike Hire Company to offer a trail that allows tourists to call in with producers and eateries along the route and treat themselves to the local produce. The routes are a mix of quiet rural roads, cycle lanes and smooth off-road trails. For more details, please click Belfast Telegraph.

May 6

Irish exports - where do they all go?
The State's exporters dispatched goods to more than 210 countries and territories last year. Products ranging from pharmaceuticals and livestock to sock garters and armoured fighting vehicles were among the goods that left Ireland to be sold in markets large and small around the world. For more details, please click Irish Times.


President backs plan to honour books that led to revolution
President Michael D Higgins has given his personal endorsement to a special 1913-1923 commemoration which selected 100 Irish books as instrumental to revolution. The commemoration aims to mark the forthcoming decade which sees the centenaries of epochal events in Irish history ranging from the Dublin 'Lock Out' to World War I and from the Easter Rising to the War of Independence and Civil War. For more details, please click Irish Independent.
Photo Credit: Tunblr


Belfast Marathon 2013
More than 17,500 people are taking part in the event which began at the front of the city hall at 9:00am GMT on Monday morning. A short silence was held ahead of the race in memory of those killed and injured in the bomb attack at the Boston Marathon last month. The men's race has been won by Joel Kipsang from Kenya in two hours, 19 minutes and 27 seconds. For more details and to view more photos, please click Belfast Telegraph.
Photo Credit Arthur Allison


Saoirse Ronan stars in new comedy
The comedy thriller Violet & Daisy, sees Saoirse teamed with Gilmore Girls' Alexis Bledal as two teenage assassins whose focus is thrown when they are ordered to kill a character played by James Gandolfini of Tony Soprano fame. This is one of the first comedy roles for the Oscar-nominated Atonement actress. For more details, please click RTÉ.
Photo Credit: IMDb


Man proves to be dog's best friend
Koda, a pedigree husky, can testify to that fact after owing her life to Cork RNLI volunteers Nick Searls and Ian Fitzgerald. Koda got too close to the edge and slipped over a cliff. She landed in water with a strong current that swept her more than 100 metres out to sea. For more details, please click Irish Independent.


Images of an Irish summer
No artist better depicts the reality of contemporary rural Ireland than Kildare-based Martin Gale who specialises in landscapes and whose work is in many private and public collections. Among his paintings at deVeres auction in Dublin on May 14th is Indian Summer which shows freshwater swimmers in the summer of 2002. For more details, please click Irish Times.


Northern Ireland's top 100 companies 2013
Craigavon firm Moy Park has topped the Belfast Telegraph Top 100 Companies 2013 list, beating supermarket Tesco into the number two position. The list, based on total employment numbers, revealed Moy Park employed 10,914 people in 2012, more than 2,000 above Tesco with 8,787 employees and nearly double the number of staff on third-placed aerospace company Bombardier's books. For more details, please click Belfast Telegraph.


Cats lift another trophy
The main man was missing but it was business as usual for Kilkenny in front of a packed house at Nowlan Park as they captured the National Hurling League title with a superb, three-point victory over Tipperary. No doubt, manager Brian Cody who is recovering from heart surgery, was delighted with the outcome. For more details, please click Irish Independent.
Photo Credit & related Story: RTÉ


John Keohane makes Ireland team for European Championships
The tall Lee Valley man was the fastest man home in the Irish trials on Saturday and will compete for Ireland in Seville in four weeks' time. The team also features Sanita Puspure in the women's single scull; Claire Lambe in the lightweight single and Niall Kenny and Justin Ryan in a lightweight double. For more details, please click Irish Times.
Photo Credit: Rowing Ireland



Wed, May 22, 2013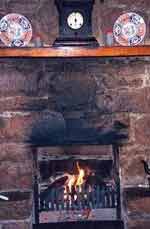 From Bog Land to Turf Fire
Ireland contains more bog land, relatively speaking, than any country in Europe, except Finland. For people in rural areas, turf cut from the bog is still a natural source of heat. Turf cutting begins in spring and then the turf is spread and rickled . Rickled means to pile the turf up in small mounds. By summer, the turf is dry and it's time to bring it home. Everything has to be prepared before the winter comes, or even earlier, because the rain would wet the turf too much. It has to be dry and in the shed before Autumn. Then and only then, can an irish country family look foreward to the cozy warmth of "a turf fire in the cabin."

Resources: The Atlas of the Irish Rural Landscape
Image: Spirited ireland

Click for More Culture Corner.
---
---
Local Time in
---
The Weather
Up the minute forecasts provided by Ireland's official source for all weather-related news. Please click Met Eireann.

---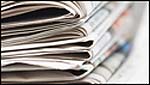 Links to the latest news from Ireland
Here you will find all the stories making headlines throughout the Republic of Ireland and the six counties to the north. This is not intended to be an all-inclusive list. These are the main sources we check every day to bring you those headlines we think you will enjoy reading.

BBC Northern Ireland
Belfast Telegraph
Breaking News Ireland
Irish Emigrant
Irish Examiner
Irish Herald
Irish Independent
Irish News
Irish Times
RTE
The Irish World
The Journal Ireland

---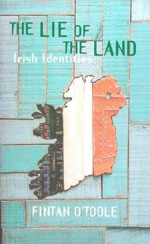 Lie of the Land
by Fintan O'Toole
A regular contributor to the irish Times and The Guardian, O'Toole applies his eagle journalistic eye to the state of ireland at the end of the 20th century. It's a riveting read as O'Toole examines with in-insight, humour and a bit of the blarney, the repercussions of a booming economy which has thrust ireland into the ranks of the richest European countries.
Click here for Lie of the land.

---