Traditions, folklore, history and more. If it's Irish, it's here. Or will be!
"People will not look forward to posterity who never look backward to their ancestors."
-Edmund Burke
---
Quotes

Library: Books, Movies, Music

Prints & Photos

Poetry

---
---
Shops Ireland
---
Bunús na Gaeilge
(Basic Irish)

---
---
Did You Know?
---
Himself/Herself
Write to Us
Readers Write..
Links/Link to Us
---
Advertise with us
---
Awards & Testimonials

Submissions Guide

---

Todays' Irish News



Yes, there are many news items not included here. We deliberately avoid: politics, death, disaster and other mayhem.

Tuesday, January 17, 2017


---
Ten Irish included on Forbes list of young people to watch
The second annual 30 Under 30 Europe list features 300 young European innovators, entrepreneurs, and leaders who are under 30 years of age and who are creating the future in 10 sectors: The arts, entertainment, finance, industry, media, policy, retail and e-commerce, science and healthcare, social entrepreneurship, and technology. Among the Irish people who made the list are John and Patrick Collison (pictured), co-founders of Stripe. For more details, please click
Irish Examiner
.
Ad for Ireland to be shown to 255 million Americans
Tourism Ireland has launched a new ad campaign aimed at attracting American holidaymakers. It will run on a host of channels including the History channel, Food Network, Discovery Channel, National Geographic and BBC America. The campaign will run for four weeks in tandem with social activity and an extensive online advertising campaign, designed to stimulate spring and summer travel. For more details and to watch the commercial - complete with cows in the road - please click
Journal Ireland
.
Watch stunning Time-lapse video of the Mourne Mountains
A couple who fell in love with the Mountains of Mourne in Co Down has made a short time-lapse film to share the remarkable scenery with the world. Martin Critchley said that he decided to make the short film after he and his partner harron Schwartz "absolutely fell in love" with the area many years ago. "Since then we have developed a parallel passion for landscape photography and videography, calling ourselves Purple Peak Adventures." To watch the video, please click
Belfast Telegraph
.
Epic new Wild Atlantic Way video lives up to its name
Embrace the Wild Atlantic Way', commissioned by Fáilte Ireland, pairs soaring shots of the west coast with an epic, homegrown soundtrack. The aim is to transport viewers to the brilliant possibilities along the world's longest coastal touring route. Though just over a minute long, the video features a host of iconic oceanside experiences, from surfing emerald waves to horse riding, teeming festivals and oysters being pried open to a backdrop of blustery waves. To watch the video, please click
Belfast Telegraph
.
Photo Credit & Related Story:
Belfast Telegraph
11 things you need to know about Belfast if you're not from Belfast
These 11 bits of information about the lovely light in the North include the fact that Belfast Central train station is not in central Belfast. Getting to grips with the lingo is…tricky - think a normal Northern Ireland accent, at twice the speed. It has five 'quarters' Because why have four quarters when you can have five?And a sausage roll in a bap (pictured) is a thing You haven't lived until you've tried it. A local treat for elevenses. Highly recommended. For more details, please click
Irish Mirror
.
Photo Credit & Related Story:
Journal Ireland
On offer: Grants to restore rural properties
House buyers are to be offered renovation grants to restore properties in small towns and villages as part of the Government's long-promised plan to revive rural Ireland. Cash grants for refurbishing old buildings in rural communities are to form a central plank of the Government's Action Plan for Rural Development, which is being brought before the Cabinet today. The renovation grant would also incentivise older people living alone in isolated parts of the country to move into town centres where more services are available. ThFor more details, please click
Irish Independent
.
Photo Credit: Getty Images
How local food is fuelling Ireland's tourism boom
Local Irish food and drink are fuelling the tourism appetite like never before, writes John McKenna. He says "When I looked at the booklet for the 2016 Dingle Food Festival and saw that food lovers could visit 76 separate destinations in the little town to enjoy local foods, I knew the Irish food revolution had triumphed. A total of 76 Taste Trail destinations featured everything from Annascaul meatballs in Foxy John's, to Ashe's oyster shots made with Dingle vodka." For more details, please click
Irish Independent
.
Photo Credit: Don MacMonagle
Mayo Manchester Tradfest up for Irish tourism award
Tradfest has made it through to the final of the 2017 Irish Industry Tourism Awards. The six-day programme, which was held in Ballina, celebrates Irish music and dance from both Manchester and Mayo and has been entered into the Best Large Festival/ Event category. It will face stiff competition from the cross-country Cannonball Ireland, Wicklow's Bray Air Display/Bray Summerfest, the St Patrick's celebrations in Dublin and Winterval in Waterford. For more details, please click
The Irish World
.
Historic Donegal lighthouse optic could become major new Belfast art installation
At 130 years old and weighing 10 tonnes, the Mew Island Lighthouse Optic is one of the largest of its kind ever constructed. Planning permission is being sought for the optic to be located in Titanic Quarter, as an art piece paying tribute to Belfast's maritime history. The optic was moved from Tory Island in Donegal to the lighthouse on Mew Island in 1924, which is one of only 29 known lighthouses worldwide installed with a hyper-radical Fresnel lens. For more details, please click
Belfast Telegraph
.
Photo Credit & Related Story:
Visit Belfast
---
Past Two Weeks
January 16

Former Irish ambassador to US, RIP
President Michael D Higgins has led tributes to Dermot Gallagher, a former Irish ambassador to the US and general secretary of the Department of Foreign Affairs, who died yesterday. The president said Mr Gallagher gave his "lifetime to public service" and played a key role in the Northern Ireland peace process. " Taoiseach Enda Kenny said Mr Gallagher "embodied the best of Ireland and its people." For more details, please click Irish Examiner.
Photo Credit & Related Story: Belfast Telegraph


Meet eight Irish heroes who stood out in 2016
The list includes Alan Herdman (pictured) who garnered media attention and a Young Person of the Year award when he saved eight children from drowning in Rusheen Bay, Co Galway, last July. A water sports enthusiast, the NUI Galway student was familiar with emergency procedures as part of his kayak instructor training. Employing a triage procedure, his actions ensured the safety of the children before a colleague entered the water to assist. To meet the other heroes, please click Irish Examiner.


IT company Tech Mahindra expanding its operations in Ireland
The specialists in digital transformation today opened their Centre of Excellence in Dublin which will employ around 150 engineers in the next three years. At the moment over 700 full time employees work for its Irish customers of which over 320 are located in Ireland; One of Tech Mahindra's biggest clients, eir, Ireland's largest telecommunications company, will be serviced by the new Centre of Excellence. For more details, please click Irish Mirror.
Photo Credit: Tech Mahindra


The 2017 Irish films we're all going to be talking about
One of the most exciting parts of the cultural year is finding out what to look forward to on the big screen in the 12 months ahead. Yesterday, the Irish Film Board launched its slate of films for 2017. While some will be in the cinema in the coming months, others are in production and might be a bit longer getting on our screens. Here's a sneak peek of what we can expect – and which ones could be the breakout hits of the year. For more details, pics & video clip, please click Journal Ireland.


Bono sends queuing U2 fans a special delivery
Many of U2's diehard fans queued outside the St Stephen's Green Shopping Centre in Dublin in the hope of bagging tickets to their upcoming Croke Park gig, and their loyalty was rewarded by a special gift from Bono. The tickets to the band's Joshua Tree 30th anniversary concert went on sale on Monday morning, and some fans had been queuing since Friday night. The special gift? Nearly a dozen pizzas! To read this news item and view a video clip, please click RTÉ.
Photo Credit & related Story: U2 in Turin


First distillery in 175 years cleared for construction in Donegal
Planning permission has been granted to Sliabh Liag Distillery to build the first distillery in Donegal since the 1840s. Earlier this month An Bord Pleanála approved the application for the development, which will be built in the picturesque mountains near Carrick and include a visitor centre. Building on the main distillery is expected to start at the end of 2017, according to James Doherty, Sliabh Liag Distillery's chief executive. For more details, please click Journal Ireland.


Ireland's best hotel revealed
Irish Independent readers have spoken. The winner is The Cliff House, a head-turning five-star hotel in Ardmore, Co Waterford. What makes the Cliff House so special? "Love it, love it, love it," gushed one reader — as good a summary as any of its niche mix of design, service, location and food. "Best hotel stay I have ever had, hands down," said another. For more details and a list of other favorite places to stay, please click Irish Independent.


Galway man vows to finish round-the-world challenge
Enda O'Coineen was towed to safety from the Southern Ocean, hundreds of miles from New Zealand, after the mast on his 60ft racing yacht snapped in a squall on New Year's Day. The 60-year-old entrepreneur from Galway is considering a restart at the same spot and a year to the day when disaster struck. Although he is officially out of the race, it would be the first single-handed circumnavigation by an Irish sailor. For more details, please click Breaking News Ireland.
Photo Credit: Otago Daily Times


Conor McGregor makes Forbes 30 Under 30 list
Conor McGregor has been included in the annual Forbes 30 Under 30 list for Europe; the only Irish person to make the list this year. Writing about McGregor, the publication said of the 28-year-old athlete, "Known for his aggressive fighting style, this versatile mixed martial arts fighter has both lightweight and featherweigh championships under his belt. "And The Notorious, as he's known, is making money with every punch: A single fight in August earned him a $3million purse." For more details, please click RTÉ.

January 15

Renowned Irish actor and director Barry Cassin, RIP
Irish actor and director Barry Cassin has passed away at the age of 92. Mr Cassin was best known as the director of John B Keane's The Field and he is famous for his roles in Twelve Angry Men, The Counte of Monte Cristo and the TV series Mystic Knights of Tir na nÓg. Renowned for his theatre performances he took part in several productions in the Gate and Olympia and did the first production of the classic Arthur Miller play 'The Crucible' in Ireland. For more details, please click Irish Independent.
Photo Credit & Related Story: RTÉ


The Dáil prayer: should it be scrapped or replaced?
As TDs return to the Dáil after the Christmas period on Tuesday, the first thing they will hear as they take their seats is the Dáil prayer It is a requirement under the Dáil rules that a sitting cannot begin without the prayer being read. There have been many debates about whether it is appropriate in a modern parliament, with many suggesting that it should be scrapped or perhaps replaced with a moment of silence. For more details, please click Journal Ireland.


Barack Obama Plaza: Business is booming
Naming a motorway service station after a US president might not seem like the most fitting tribute – but there's no denying that signs for the Barack Obama Plaza draw in thousands of motorists who otherwise may not be inclined to stop there. Obama's eighth cousin Henry Healy, who gained national prominence around the time of the president's visit to his ancestral home in Moneygall in 2011, is now operations manager. To read this news item and view a video, please click Journal Ireland.


17 reasons why people living in Ireland should be happy to call it home
Ireland's a great country. From memorable porting achievements and beautiful scenery to wacky TV shows, if you are lucky enough to call Ireland home, you are very lucky indeed - and here are 17 reasons why. The list includes Kerry and Wicklow - the Garden of Ireland, along with the Kingdom of Ireland - arguably two of the most geographically beautiful counties in Ireland. For the complete list accompanied by photos, please click Irish Mirror.
Photo Credit: Tourism Ireland/Gap of Dunloe, Co Kerry


Affleck explores the Boston/Irish story in his new film
Ben Affleck says that he explored the Irish-American experience in his new movie, Live by Night, which tells the hard-boiled story of Joe Coughlin, a small-time Boston stick-up man who becomes a gangland kingpin in Florida in the 1920s and '30s.The movie, directed by Affleck and adapted from Dennis Lehane's novel of the same name, also stars Sienna Miller as a femme fatale gangster's moll and Brendan Gleeson as Coughlin's cop father. For more details, video clip and official trailer, please click RTÉ.


Caring of the green: Ireland wakes up to the value of public parks
The Green Flag programme is a recently introduced award scheme which rates the management of parks across six criteria including safety, cleanliness, conservation, community involvement and sustainability. "I think fully accessible green space is taken for granted and undersupported, yet for more and more people living in apartments, the park is their garden," says Robert Moss, who manages the programme at the An Taisce environmental education unit in Dublin.For more details, please click Irish Times.


Ireland's most expensive road revealed
In terms of of property values, the country's most expensive thoroughfare is Temple Road in Dartry, in the Rathmines area of Dublin, where homes are worth an average of €1.3m. Dominated by outsized period homes constructed from the mid 19th century to the Edwardian era, very little is heard about Temple Road for two reasons: those who live there don't sing and dance about it and because homes on this stretch very seldom come to the market. To read this news item and many others, please click Breaking News Ireland.
Photo Credit & Copy Source: Irish Independent


'Little islands can land you in deep water'
Like the Keeragh Islands off the coast of Co Wexford, which are little more than two acres and one acre respectively in size. Yet these barren and exposed islets have been the scenes of serious shipwrecks over the centuries. Such as the Niobe - bound for Cork out of New York this very month in 1847, and laden down with corn and meal for famine-stricken Ireland. It was enough to make Thomas Boyse - the only recorded owner of a house on the larger Keeragh Island, who died on this day in 1854 - take altruistic action. For more details, please click Irish Independent.
Photo Credit: Getty Images


Irish farmers to get paid to count how much gas their cows emit
Ireland's cattle livestock accounts for a disproportionately high percentage of Ireland's greenhouses gas emission. Globally, 10-12% of greenhouse gas emissions come from agriculture but in Ireland the figure is closer to a third. Now, under a new scheme which allows farmers to use science to improve the efficiency of their herd, they will receive€570 for the first 10 cows in their herd, and €480 for each remaining cow. For more details, please click Journal Ireland.

January 14

World Record: Six siblings in one Galway family reach 100
Six members of a family from Loughrea in Co Galway have lived to see their 100th birthday, which relatives hope will mean another world record is on its way. In 2014, the family were awarded a Guinness World Record for having the most family members reach 100 years of age. Last week, Sheila Burns nee Clarke from Castlenancy, Mullagh, Loughrea, celebrated her 100th birthday. She is the youngest of her family of thirteen. For more details, please click Journal Ireland.
Photo Credit: Eamon O'Daly


Life in a 280-year-old cottage with no running water, electricity, TV or phone
Meet the Co Fermanagh pensioner who says her rural lifestyle is the secret to genuine happiness. With the front door open for circulation as the fire burns, there are double oil burners on the walls and the flames are reflected in mirrors to provide extra light. Every inch of Miss Gallagher's home may reflect the past or a bygone era to some, but to her this is her reality. Here explains why we could all benefit by taking a break from the 21st century. For more details & pics, please click Belfast Telegraph.


First ever reader driven Irish travel awards announced
After thousands of entries, countless tips and hours of judging, the Irish Independent has unveiled the winners of the first ever reader driven Irish travel awards. The list includes the best breakfast and it says a lot about the strength in depth of Irish food that a 12-room guesthouse on the tip of the Dingle Peninsula beat every five-star in the country; and anyone has woken up to the breakfast spread pictured prepared by Brian Heaton in Castlewood House won't be surprised. For more details, please click Irish Independent.
Photo Credit: Don MacMonagle/Best Breakfast


Winner of the BT Young Scientist & Technology Exhibition announced
Shane Curran, aged 16, a 5th year student from Terenure College, Dublin 6, has taken home the top prize for his project entitled 'qCrypt: The quantum-secure, encrypted, data storage solution with multijurisdictional quorum sharding technology'. The announcement was made in the BT Arena at Dublin's RDS by Richard Bruton TD, Minister for Education and Skills, and Shay Walsh, Managing Director, BT Ireland. For more details & video clip, please click Breaking News Ireland.


Tracing the musical life of Ireland's first professional bodhrán and bones player
In 1974, at the age of 60, Peadar Mercier, a part-time traditional musician and member of the Chieftains, left his job as a building supplies store manager with G&T Crampton construction company in Dublin to embark on an international career as Ireland's first professional bodhrán and bones player. Herbert Peter Mercer was born in Cork, in 1914. His father, a Protestant Congregationalist, came from a Northern family of jewelers, clockmakers and silversmiths. His mother came from a Catholic family in Cork. For more details, please click RTÉ.


The American film location scout who fell for Belfast
The city has changed hugely in the intervening 29 years since Scott Dewees, a retired film location scout and a native of Wilshire Boulevard in Los Angeles, first stood at Belfast City Hall, and it has changed particularly from where he is standing now. Which is in the penthouse apartment of a block of luxury flats overlooking the Titanic Quarter. Currently Mr Dewees is one of 1,000 people resident in Titanic Quarter. In all 18,000 people live, work and study there. For more details, please click Irish Times.


Woman searching for man she met on flight from London to Dublin
An online search has begun to unite two people who met last week on a flight from London to Dublin. The short flight was just long enough for a man and a woman to make a lasting connection. The woman's name isVera, but she was too shy to ask for the man's name at baggage claim and now regrets it. Vera's friends have decided to play cupid and try to find the mystery man, who must have made such an impression on Vera that she has been sharing her story with them. For more details, please click Irish Mirror.


Oh dear - the tattoo that doesn't mean what one poor lad thought it did
An unidentified tattoo fan looked to get a sentimental phrase as Gaeilge etched onto his skin - but ended up proving why you should double (and triple) check what your tattoo really means. The design showcases an intricate Celtic cross with text wrapping around it. The tattoo was first posted on Facebook by a man who proudly said: "My new unfinished piece of back art, it says in gaelic ''you will forever be in my heart'." Only that's not what it says. For more details, please click Irish Mirror.
Photo Credit: IMGUR


Point-to-point pitches Irish against British today
Point-to-Point racing is just like steeple-chasing In fact, it is far closer to the roots of the sport, which all began with one match race between the Tipperary villages of Doneraile and Buttevant, in 1784. Now there's a new opportunity for Ireland to showcase its prowess with the advent of a brand new fixture in the Point-to-Point calendar at Barbury Racecourse in Wiltshire. The event is the Barbury International Point-to- Point, featuring the Masterson Family Trophy. For more details, please click The Irish World.

January 13

Obama & Biden Farewell speeches marked with Heaney and Yeats quotes
Mr Obama surprised the vice president on Thursday by awarding him the Presidential Medal of Freedom with Distinction in an emotional White House ceremony. Mr Obama called upon the words of Irish poet W.B Yeats in his dedication to his right-hand man. He joked that he couldn't use Seamus Heaney because Biden often looks to the Co Londonderry poet for speeches. Instead he used a line from Yeats' poem The Municipal Gallery Revisisted. For more details & pics, please click Belfast Telegraph.
Photo Credit & Related Story: RTÉ


Billionaire Chuck Feeney has written his last cheque
Duty Free billionaire Chuck Feeney, whose grandmother came from Kinawley in Fermanagh, has given over £1.5 billion to Irish causes. Mr Feeney set up Atlantic Philathropies, to give away his fortune to good causes in his own lifetime. He instructed the foundation to dole out every last penny of his fortune before his death, telling the world's second most wealthy man Warren Buffet that he hoped his last cheque would bounce. For more details, please click The Irish World.


Two hundred new jobs for Tipperary
The former Suir Pharma plant in Clonmel, which shut down last year, is reopening under new ownership. IQ Pharmatek, which is made up of companies based in Ireland, the UK and the UAE, will initially focus on manufacturing products for other international pharma companies. IQ Pharmatek spokesperson Azzam Hussein, said they would be up and running within weeks. "We want to be back in production in one month's time." For more on this news item, please click Breaking News ireland.


Donald Trump and Vladimir Putin win haiku prize for Sligo man
First prize in the Funku Christmas competition goes to Billy Varley, of Enniscrone, Co Sligo, for this neatly worked winning try:
Trump towers over
the scrum. Vladimir's put in.
Won against the head.
For those who don't speak fluent rugby, the ball is "won against the head" if the other team steals it from the "put-in".
The Funku is the classical Haiku form seasoned with an ounce of wit. For more details, please click Irish Times.
Photo Credit, Related Story & Video Clip: Irish Examiner


Video of Tyrone groom singing to his bride goes viral
Niall Donnelly, the groom, was egged on by his sister to sing his beautiful bride Jill up the aisle. Niall Donnelly said "The whole thing was basically my sister Bronagh's idea, she brought the idea up at the rehearsal three days before the wedding. We laughed it off but the lads kinda kept talking about it.it was a shock to the rest of my friends and family." The video has been viewed over 10 million times since it was uploaded to YouTube. To watch the video, please click Belfast Telegraph.


Happy customer tips Northern Irish Indian restaurant £1,000
Staff at The Indian Tree in Portadown, Co Armagh got an extra special surprise when they picked up their tip from a loyal customer - the generous gentleman gave a £1,000 tip after enjoying a £79.05 meal. The businessman, who lives abroad and wishes to remain anonymous had been one of a family group of five when he pulled chef Babu aside to say thank you. Restaurant director Luna Ekush said "…since he moved abroad when he flies home into Belfast he would call and see what Babu is cooking." For more details, please click Belfast Live.
Photo Credit: Portadown Times


Who or what is this mysterious figure caught on camera in Co Antrim?
Maxine Caulfield was strolling through an area known as Slieveanorra when she claims her pets used their 'sixth sense' to seek out the figure among trees. But it wasn't until she arrived home and uploaded the pictures that she and others noticed the spooky outline of what looked like a furry beast lurking in the woodland. Ghost stories have been told about Slieveanorra since October 1942, when a US Air Force B17 Flying Fortress bomber crashed into a mountain there. For more details, please click Daily Mail.


Ireland's McGee one win away from the main draw of Australian Open
The Dubliner won in straight sets against his French opponent, 6-2 6-4, as he followed up on Wednesday's win over Matija Pecotic of Croatia. The success keeps 29-year-old McGee's dream alive of making the main draw at a Grand Slam event, for what would be only the second time in his career after he previously featured in the US Open in 2014. McGee will now face Australian Blake Mott in the final round. For more details, please click Journal Ireland.
Photo Credit: Ryan Byrne/INPHO


Rory McIlroy one behind at South African Open
World number two Rory McIlroy is one off the pace at the South African Open after firing a five-under-par 67 in his first competitive round of 2017. It left the Northern Irishman a stroke behind home players Trevor Fisher Jnr and Keith Horne in Johannesburg. Experimenting with new clubs after Nike withdrew from the market, McIlroy produced a couple of superb late recoveries following wayward drives. For more details, please click BBC.

January 12

The Brontës' very real and raw Irish roots
They grew up an immigrant family with their father's Irish accent. He had come a very long way from the mud cabin in Drumballyroney, Co Down where he had grown up in a large and very poor family, the son of a farmhand, fence-fixer and road-builder called Hugh Brunty. He was never allowed to forget he was an immigrant – and his children were constantly reminded of it, too. This was, after all, an era in which the Irish were always being characterised negatively. For more details, please click Irish Times.
Image Credit & Related Story: Telegraph UK/National Portrait Gallery


Ten reasons why Kerry is one of the the best counties in Ireland
Located in the South-West region of the country in the province of Munster, Kerry has a lot to boast about: Ireland's highest peak, the Rose of Tralee festival, the world famous Ring, the craig in Dingle ( a stop in for a pint at Dick Mack's is a must), and then there are the breath-taking beaches as well as the fun to be had at the annual Puck Fair. Or course this is all the subjective opinion of a single source. What do you think? For more details & pics, please click Irish Mirror.
Photo Credit: Failte Ireland/Puck Fair


The people of Cork to receive rare Terence MacSwiney medal
The Spanish language silver medal was struck in Argentina almost a century ago in honour of republican Lord Mayor of Cork, Terence MacSwiney. Professor Dermot Keogh, an emeritus professor of history at UCC, came across the medal while researching his latest book, Argentina and the Irish Revolution. It is inscribed in Spanish on the back with the famous words attributed to MacSwiney: "It is not those who can inflict the most, but those that can suffer the most who will prevail." For more details, please click Irish Examiner.


First truly icy blast as winter shows its teeth
Strong winds, biting cold temperatures, snow, sleet and hail are expected to batter much of the country this morning. Dozens of gritting lorries were being prepared across Ireland last night as the first extensive snowfall of the winter was set to begin over Ulster and Connacht. Met Éireann is warning residents living in counties Cavan, Monaghan, Donegal, Leitrim, Mayo and Sligo to brace themselves for extreme weather…" For more details, pics and video clip, please click Irish Independent.


Wind generated power sets record
This morning's wind generated enough electricity to power 1.8 million homes - an all-time record. Robin McCormick, director of operations, planning and innovation, at EirGrid said "Dealing with wind generation of this scale on a small, island electricity grid hasn't been done anywhere else in the world and so this is a huge achievement for EirGrid. We will continue to optimise the electricity system in the hope that we can continue this trend," he added. For more details, please click Journal Ireland.


Irish Film board says 2016 was a bumper year for industry
The Irish Film Board/Bord Scannán na hÉireann has said that 2016 was a landmark year for the film industry in Ireland with production activity on film, TV and animation surpassing €250 million for the first time. The past year saw Irish films nominated for a record nine Oscars, including an unprecedented two Best Film Awards, as well as four Golden Globe Award and BAFTA awards respectively. For more details, please click RTÉ.


Nominations for Irish album of the year announced
The ten nominations for the Irish Album of the Year 2016 have been announced by the newly renamed RTÉ Choice Music Prize. The coveted prize is among the most fiercely contested in Irish music and this year the national broadcaster has come on board to give some extra publicity along with the €10,000 prize. The winning album will be announced at a live event in Vicar Street on 9 March, as will the award for Irish Song of The Year 2016. For more details, please click Journal Ireland.
Photo Credit: IMRO/Twitter


A look at this year's Young Scientist expo
For the next two days, hundreds of students from around the country will be discussing their ideas, talking through their research and thinking about the future. There are 550 ideas crammed into the one Dublin function hall, with over 50,000 visitors expected between today and tomorrow before the overall winner is announced on Friday. But the BT Young Scientist competition isn't about winning. It's an event where children spend their time dropping the jaws of people – most of whom are at least twice their age. For more details, pics and video clip, please click Journal Ireland.
Photo Credit & Related Story: Irish Independent/Tony Gavin


McIlroy's 'great chance' to regain number one spot
Rory McIlroy says he can regain the world number one spot from Jason Day before the end of this month. McIlroy, a close second behind Day in the rankings, tees up in the South African Open on Thursday and plays in the Abu Dhabi Championship next week. "If I play well this week, I have a chance going to Abu Dhabi to regain the number one spot," said McIlroy, 27. To watch the video clip, please click BBC.

January 11

The world's most sociable countries - where does Ireland rank?
some countries are more sociable than others. At least that's according to the Legatum Prosperity Index, which, as part of its annual stocktake of global prosperity, has given a "social capital" score to the world's nations, ranking them out of 100 in categories such as strength of personal relationships, civic participation and social network support. The index claims New Zealand is the most sociable country in the world. And Ireland? It ranked 10th. For more details, please click Irish Independent.
Photo Credit & Related Story: UniversityTimes


Check out the view with this drone footage on Ireland's highest peak
Not many of us get the chance to see the view from the tallest mountain. So, Irish photographer Michael Meade made a video of his trek up Carrauntoohil last week, and it's spellbinding. s he says, it was a "magical day" in Kerry's Macgillycuddy's Reeks mountain range. Definitely worth the hike to the snow-capped summit to see the famous cross and epic panoramic view. To read this news item and watch the video, please click Breaking News Ireland.


Ed Sheeran: world famous and proud to be Irish
Sheeran's Irish roots stretch back to his paternal grandparents who come from Derry and Wexford and now live in Gorey, Co. Wexford. In past interviews Sheeran has been known to speak proudly of Ireland and his Irish roots. In 2011 he spoke of how his family "used to go over three or four times a year. We have loads of Irish cousins. My grandparents live in Gorey in Wexford." For more details, pics & video clips, please click The Irish Post.
Photo Credit: Christopher Polk/Getty Images


Demand soars for Holy Communion dresses with bling
Big Fat Gypsy Wedding dressmaker Thelma Madine has revealed she has already closed her 2017 books for First Communion dresses because she's been flooded with orders from Northern Ireland and the Republic. Thelma, who shot to fame on the hit Channel 4 series, said demand for her trademark extravagant creations from clients in Ireland had been so high in recent weeks, she will have to turn down any future orders for Holy Communion outfits for the rest of the year. For more details, please click Belfast Telegraph.


Log cabin on offer in Co Cavan
The secluded three-bedroom pinewood log cabin pictured sits near the tranquil banks of the Shannon-Erne Waterway in Co. Cavan. The ground floor has a large covered porch, an open plan kitchen, a spacious dining and sitting room fitted with a working gas fireplace, an en-suite double bedroom, a utility room and to save the best till last, a bathroom accompanied with a jacuzzi bath. And it can all be yours for just €110,000. For more details & pics, please click The Irish Post.
Photo Credit: REA Peter Donahue Ballyconnell


When an Irish farmer wants a wife, there is only one way to ask
Beef farmer Ashley Farrell, from Fivemiletown, Co Tyrone, wanted to marry the love of his life and he could think of no better way than to ask her the big questions by writing it on the flank of one of his favourite cattle. So three years into his relationship with trainee teacher Anna Martin from Dromore, Co Down , Ashley armed himself with a spray can and got to work on a calf that he had bought her for Christmas. For more details, please click Irish Mirror.


Tara zinc mine may continue production up to 2026
The company that owns the Tara zinc mine in Co Meath has identified a new mineralisation that will see the capacity for production continue well into the next decade. Boliden had indicated that the lifespan of the mine was limited to 2020, but the decision to extend the tailings dam could see production continue at current levels until 2026. The mine, which is located just outside of Navan, is Europe's largest and the world's ninth largest zinc mine. It currently employs over 600 people. For more details, please click RTÉ.
Photo Credit & related Story: Drogheda Life


Retired couple to spend Lotto winnings on grandkids
Two separate Lotto and Millionaire Raffle winners from Co. Meath and Co. Westmeath have collected almost €300,000 in National Lottery prize money today.The biggest claim of the day was made by a retired couple from Ashbourne, Co. Meath who won €172,223. The grandmother said "We have discussed this at length and we have decided to give all of the money to our grandchildren who are only starting out in life." For more on this news item, please click Breaking News Ireland.


Bishop Daly's ginger cat finds new home
Ginger feline Tom had been the former Bishop of Derry's cat for about 15 years before his death in 2016. Dave Graham from Coleraine said he came across the moggy after searching a pet re-homing site for a new kitten. "I asked who his owner was and they told me that Bishop Edward Daly's housekeeper had brought him in. They had an urgent request to find this guy a home, he's 16 years old and he's deaf." For more details, please click BBC.
Photo Credit: Dave Graham

January 10

'National treasure' TK Whitaker, RIP
The former public servant and economist, has died aged 100. He celebrated his 100th birthday last month. Born in Co Down and raised in Drogheda, he was just 39-years-old when he took over as secretary general at the Department of Finance in 1955. As head of the Department in the early 1960's, he was credited with helping to modernise the Irish economy, after decades of decline. In 2001 the public voted him Irishman of the 20th Century. For more details, please click Breaking News Ireland.
Photo Credit & Related Story: Journal Ireland/Joe Dunne


Almost one in three Irish parents would like a 'big family'
That's according to a new survey by iReach which reveals that the single biggest deterrent to having lots of children is cost, with more than three in four parents who want a big family deciding against it as they felt they "couldn't afford it". One in five people admit to thinking that "only rich people can afford to have big families". The survey also found that a family with four or more children is now considered a big family. For more details, please click Breaking News Ireland.
Photo Credit: Julie Ferry


Ed Sheeran goes full-on trad for Galway and Wexford
Ed Sheeran says that he's written two "full-on Irish trad songs" about Galway and Wexford for his new album and that he's on the lookout for ceili dancers to appear in a video which he will be shooting in Ireland very soon."I've actually got a song on the new album which I think is really gonna explode in Ireland. It would be something to do with the county of Galway. I've got a trad band called Beoga, they're actually from Belfast. It's a fiddle, a pipe, a bodhran and piano and we really jam." For more details & video clip, please click RTÉ.


Rubberbandits song selected for Trainspotting 2 soundtrack
The duo's hard-hitting song, Dad's Best Friend will feature alongside music from the likes of Underworld, Wolf Alice and Iggy Pop.According to reports, Oscar winning director Danny Boyle is a "big fan" of the Limerick comics and the video for the song might also appear in the movie. The much-anticipated sequel to Trainspotting hits cinemas later this month. For more details and video clip please click RTÉ.


Aer Lingus named one of world's 10 safest low-cost airlines
That's according to AirlineRatings.com. Based in Australia, AirlineRatings.com is a safety and product rating website monitoring 425 global airlines. Its safety ratings are based on factors ranging from airline incident records to reports from aviation's governing bodies. "The airline "continues to have an excellent safety record and has never had a jet fatality," said Geoffrey Thomas, the site's Editor-in-Chief. To view the list, please click Irish Independent.


Listen to Irish poet's hilarious love poem
Perfectly summing up the moment you realise 'he's just not that into you', Dubliner Ciara Ní É recited the hilarious poem of the same title at a bilingual spoken word night called REIC at the Irish Writers Center in the Irish capital. Ciara said "I've always had an interest in poetry, and studied English and Irish at Trinity College Dublin." For more details and to hear her recite the poem, please click Irish Post.
Image Grab: You Tube


Joy for lifelong friends who win EuroMillions prize of nearly €400,000
Today, the friends fulfilled a shared dream of collecting a life-changing prize together at the National Lottery offices in Dublin. One of the lucky winners described how their long-lasting friendship and traditions brought their dreams to reality. "For many years, we have met religiously in the pub every weekend to watch the football matches on TV and we would always club a few bob together to do the EuroMillions draw for the following Friday night." For more details, please click Breaking News Ireland.


Meet the flag-bearer for female guards on vintage railways in NI
Rebecca Dougan is the youngest guard on the Downpatrick & County Down Railway railway, and is thought to be the first female guard on any heritage railway operation in Ireland. Rebecca, who works at Castle Espie, is the third member of her family to become a guard. Although mainly responsible for operational and safety duties, Rebecca says there is more to it than just blowing a whistle and flying a flag at the driver. For more details, please click Belfast Telegraph.


Irish Olympian sets sail for Team Britain ahead of Tokyo 2020 bid
Saskia Tidey has announced she has left the Irish Olympic sailing team to join the British Sailing Team in the hopes of competing in the Tokyo 2020 games. The Dublin native Saskia took to Twitter to break the news : "Sad day leaving Irish 49 er [sic] FX Sailing," she wrote, "Thankful to @ISA_Performance for helping me become the sailor I am today." Ms Tidey was half of Ireland's first female 49er skiff FX sailing team at the Rio Olympics with Briton Andrea Brewster. For more details, please click Irish Post.
Photo Credit: INPHO/Dan Sheridan

January 9

Dublin-based scientists make exciting breakthrough in treatment of autism
A team led by Dr Joshua Henk Balsters (pictured), at Trinity College Dublin have made a discovery that represents a breakthrough towards more effective autism therapies. It has identified a previously undiscovered part of the brain which is effected by the condition autism spectrum disorder. Dr Balsters explained "We found that individuals with ASD are less accurate at identifying other people's expectations, but they also lack the typical response when surprising things happen to other people." For more details, please click Irish Post.
Photo Credit, Related Story & Video Clip: Irish Times


Brendan Gleeson: 'It never crossed my mind I could be a movie star'
Twenty years ago, Gleeson was just edging into a new, exciting phase of his life. As everybody knows (or should know) the burly, warmly voiced Dubliner spent many years working as a teacher before becoming a professional actor. He was 34 when he took the plunge. By the late-1990s, having shone in Irish films such as I Went Down and The General, the American roles were starting to trickle in. Sometimes, even in this cruel world, talent will out. He is now among the most respected character actors in the business. For more details, please click Irish Times.


Prince Albert and Princess Charlene of Monaco enjoy low-key Irish holiday
This week the Monaco royals returned to Ireland for a third time - the second visit took place in 2011. The prince and princess paid an informal visit to Bru na Boinne and Newgrange and after enjoying their morning of sightseeing, the royal couple and their friends stopped off at The Monasterboice Inn for a spot of lunch. Monasterboice Inn manager Roseanne Donegan said that her team was both surprised and delighted to receive royal visitors. For more details & photos, please click Irish Independent.
Photo Credit: Pop Sugar/Previous visit to Ireland in 2011


U2 confirm massive Croker shows to mark 30 years of 'The Joshua Tree'
In 1987 U2 catapulted into super-stardom with the seminal album which went on to sell 25 million copies. Thirty years later it's still considered by many to be the band's finest offering and U2 have already confirmed they will tour it in full during 2017. It is understood that The Joshua Tree tour will start in Canada in May, before heading through America and into Europe. The dates for the full tour are expected to be confirmed today. For more details, please click Irish Independent.
Photo Credit & Related Story: RTÉ


J.W.Anderson's designs add a splash of colour in London
Northern Ireland fashion designer J.W.Anderson has once again captivated the London style scene with his latest crochet- themed collection. Son of Irish rugby legend Willie Anderson, 32-year-old Jonathan, from The Loup near Magherafelt, showcased his latest designs at the Autumn/Winter 2017 London Fashion Week men's fashion event. Anderson's latest AW17 collection features crochet designs appearing on pockets, shoes, sleeves and scarves. For more details & pics, please click Belfast Telegraph.


Dublin Zoo celebrates birth of scimitar-horned oryx calf
The newest addition to the zoo's specimens brings its total to four. The species have now been classified as extinct in the wild by the International Union for Conservation of Nature as there has been no definitive evidence of their presence in the wild for more than 15 years. Commenting on the birth, team leader Helen Clarke-Bennet, said "The calf has shown strong signs of settling into its new surroundings and is mixing extremely well with the rest of the herd." For more details, please click Irish Post.
Photo Credit: Patrick Bolger/Dublin Zoo


Seventy six Irish thoroughbred horses flown to Beijing
In the largest ever single export of Irish racing bloodstock to China, the horses were flown in a Boeing 747 cargo plane from Shannon airport.The animals transported in the €3 million airlift have all been purchased by Chinese businessman Zhang Yuesheng. The transaction has been hailed as a major leap into the lucrative Chinese market. The horses were bought from Irish breeders on behalf of Mr Yuesheng by Kildare-based bloodstock agency BBA Ireland. For more details, please click The Irish News.


In the market for a house and like to entertain? This might be the one
If you love entertaining and throwing a party, then this Belfast home might be the one for you - the current owners have added their own bar. As well as the bar, the rest of the home is immaculately decorated and has a gorgeous landscaped back garden. It also has a detached garage at the back, which could be turned into an office for any new owner. The detached four bedroom home in the east of the city is on the market for £250,000. For more details & phot gallery, please click Irish Mirror.


Photos that capture the opening weekend of the 2017 GAA season
First day back, a cold day but no signs of rustiness from the Dubs' Jason Whelan (pictured). Elsewhere, new year, new nose. It didn't take long for Kildare's David Slattery to be reminded of the art of war. And there's nothing quite like a melee to get the heart racing, demonstrated here by some Cavan and Tyrone players. Also pictured is Davy Fitzgerald enjoying his first day back in the saddle as Wexford swept aside the challenge of UCD in the Walsh Cup. To view the gallery, please click Journal Ireland.
Photo Credit: Ryan Byrne; ©INPHO/Ryan Byrne/INPHO

January 8

Meetings With Remarkable Manuscripts
The majority of the 520,000 visitors who queue to see the Book of Kells every year do so because its images are world famous. The Gospel pages with their intricate strapwork have been endlessly reproduced, but for author Christopher de Hamel the glory lies in the pages of text. The penmanship is called 'insular majuscule script.' Invented in Ireland, the style travelled from monastery to monastery in the minds of educated and skillful Irish monks. For more details, please click Irish Examiner.


Ireland's next generation of game changers
There's little doubt that 2017 is going to not just be a career-changing one but also a life-changing one for yet another group of Ireland's hottest young talents. From actors to entrepreneurs, these prodigies are among a pool of high achievers whose remarkable successes to date are bucking trends and putting their country at the top of the list in a variety of professions. Pictured is Jordan Hewson. Dismiss her as 'Bono's daughter' at your peril. She is far more than just the offspring of the Dublin singer Bono. For more details, please click Irish Examiner.


Bowie's Irish guitarist is in town to celebrate his life
The Dublin Bowie Fest kicked off on Thursday and runs until Tuesday. The second annual festival, it is the first to take place since the singer's sad death last January. One of the highlights of the festival is a gig in Whelan's on Monday by Gerry Leonard, the Dubliner who was Bowie's guitarist on the Heathen, Reality and The Next Day albums.Leonard, who performs under the name Spooky Ghost, played with Bowie from 2002 until his death. For more details, please click Journal Ireland.
Photo Credit & Related Story: IMRO


My mother, Molly Keane: caustic chronicler of the lost Anglo-Irish world
The great, caustic and conflicted chronicler of a lost society of big houses, hunting and celebrity, Molly Keane comes to life again in a biography by her daughter Sally Phipps. "The Anglo-Irish world is almost gone now, and that's good," says Phipps. "It was limiting to the human spirit, I think. But it's history." For Phipps, that history is of an Ireland from which, for years, she was determined to shake herself loose. For more details, please click Irish Times.
Photo Credit & Related Story: The Irish Aesthete


Did you, just for a dare, sip a glass of poteen at Christmas?
Although some brands of the stuff are made under licence at two distilleries in the Republic, it's still a crime to distill poteen in Northern Ireland. Looking at thephotograph, snapped for Royal Ulster Constabulary records back in the 1920s on a remote farm at Carrickmore, a village in Co Tyrone, an old-fashioned still had just been taken into custody and the secret distillers arrested too. For more details, please click Belfast Telegraph.


City of Limerick looks to the future
Standing by the River Shannon looking up towards the medieval St John's Castle as it catches the early morning winter sunshine, Limerick is looking quite beautiful. The new, architecturally-acclaimed Thomond Park stadium, the home of Munster rugby, dominates the Moyross housing estate that was once in the news for all the wrong reasons. Limerick, according to Conn Murray, the chief executive of the city and county council, has put its past behind it. For more details, please click BBC.


The Irish pair aiming to make history in the world's toughest bike race
The Race Across America is billed as the 'world's toughest bike race'. Irish cyclists have been among those to try their luck at the event and they have been very successful in some cases. In 2015, for instance, a self-funded Irish team became the first self-supported people to complete RAAM. This year's event is set to have further Irish interest. Experienced cyclists Graham Macken and Declan Brassil are aiming to become the first Irish duo to complete RAAM. For more details, please click Journal Ireland.


Olympic silver medallist Frank Murphy, RIP
Tributes have been paid to Ireland's 1969 European Championship 1500m silver medallist Frank Murphy who has died aged 69 following a long illness. In the 1960s and early 1970s, Murphy maintained Ireland's tradition of middle distance excellence with a series of impressive performances. Murphy added a European indoor silver in 1970 to his 1969 outdoor silver. Murphy competed at a second Olympics in Munich before the Irish mile baton was picked up by the great Eamonn Coghlan. For more details, please click BBC.


Belfast to host Basketball Hall of Fame Invitational Tournament
Lord Mayor Alderman Brian Kingston is in Boston this weekend to announce Belfast City Council's support for hosting the event as well as the return of the successful NI Connections Friendship Four Ice Hockey Tournament. Alderman Kingston was at the world famous Basketball Hall of Fame in Springfield Massachusetts to announce council support for a new College Basketball tournament scheduled to take place in the city in December. For more details, please click Belfast Telegraph.

January 7

NI interior designer Linda Garland, RIP
Linda Garland, who decorated the luxurious homes of the world's biggest stars - including David Bowie and Mick Jagger - was known for the theme of tropical extravagance and earned herself the nickname 'the bamboo crusader' because of her sustainable building projects and environmentalist work. One of her best known works is the famous Panchoran Retreat in Bali (pictured) comprised of villas made of bamboo and tiered down a lush hillside. For more details and pics, please click Belfast Telegraph.
Photo Credit & Related Story: Lisa Linblad


Obama 'to return to Ireland in the next 12 months'
Outgoing US president Barack Obama is returning to the Emerald Isle Ireland in the next 12 months, according to the US ambassador to Ireland. Kevin O'Malley said Obama is keen on returning to Ireland five years after visiting his ancestral home in Moneygall, Offaly.
Speaking on RTÉ Radio One this afternoon, O'Malley said: "The last sentence that the president said to me on Wednesday of this week when we were saying goodbye was 'please tell them I'm coming'. For more details, please click Journal Ireland.


Caitriona Balfe to receive Oscar Wilde honour
Outlander star Caitriona Balfe will be honoured with an Oscar Wilde Award next month. The Dublin-born, Monaghan-raised actress will receive the award at the 12th annual ceremony on February 23 which is organised by the US-Ireland Alliance and recognises Irish talent in entertainment. The ceremony takes place at JJ Abrams' Bad Robot production company in Santa Monica, with singer-songwriter Glen Hansard also being honoured with an award on the night. For more details, please click RTÉ.


A furry good history of the wild Irish rabbit
Michael Conry of Chapelstown, Co Carlow was a notable farming scientist. He has spent his retirement researching and writing revelatory books about life in a poorer rural Ireland. His last book was Picking Bilberries, Fraocháns and Whorts in Ireland: The Human Story . His new one, The Rabbit Industry in Ireland again documents an abundant natural resource and its value to people living on subsistence farming. for more details, please click Irish Times.


Mrs Brown pulls in €1.6m profit for Brendan O'Carroll firm
Mrs Browns Boys Ltd increased its accumulated profits by just over €700,000 going from €959,404 to €1.66m in the 12 months to the end of December 2015. Mr O'Carroll's creation, Mrs Brown's Boys, was again a Christmas ratings winner, and on RTÉ, Mrs Brown pulled in the most viewers for the sixth year in a row. The show's global success has sparked a minor industry in itself. Fans can now purchase Mrs Brown's Boys calendars, greeting cards, T-shirts, hats, mugs & more. For more details, please click Irish Examiner.


Annual Christmas Tree Throwing Championship to take place this Sunday
Taking place at Active Ennis Tim Smyth Park, Co Clare, the Championship, which is based on age-old lumberjack traditions, sees members of the public competing to achieve the longest distance for throwing a standard 1.5 metre tree. Limerick man John O'Dea last year reclaimed the Irish Christmas Tree Throwing Championship title when he threw his Christmas tree a winning distance of 8.6 metres, an Irish record he first set in 2014. For more details, please click Breaking News Ireland.


One of Cork City's smallest properties back on the market
The tiny property is located off Barrack St on the southside of the city, is 2.44m wide and available for €60,000. According to realtors Sherry Fitzgerald, the single-storey two-roomed house in need of complete renovation, but offers huge potential to someone with vision and imagination. And the location, behind St Finbarr's Cathedral, is very central and has all essential amenities in close proximity, namely, schools, shops, bars and restaurants. For more details, please click Breaking News Ireland.


NI stars land coveted roles on TV
Jonathan Harden (pictured) has been playing a police officer in EastEnders; Paddy Wallace has been portraying the long-lost son of one of Coronation Street's veteran characters and Conor MacNeill has joined the cast of No Offence. Jonathan and his wife Bronagh Taggart have been trying to raise funds to make a new boxing film called Guard. Liam Neeson, Gillian Anderson and James Nesbitt have all expressed their backing for the film. For more details, please click Belfast Telegraph.
Photo Credit & Related Story: The Stage/Ori Jones


Legendary Italian coach visiting Northern Ireland
This week legendary Brazilian coach Luiz Felipe Scolari, best known as Big Phil, has been turning heads popping up everywhere - and yes, it really was him on the 212 bus service from Derry to Belfast, and it really was him drinking Guinness in the Belfast Empire Bar. The former Chelsea manager is in the country visiting his son, who works in Lisburn, Co Antrim. Big Phil is best known for winning the World Cup with Brazil in 2002, and enjoyed a second stint with the national side that ended in 2014. For more details & video clip, please click BBC.

January 6

'Inspirational' Church of Ireland cleric Canon Aubrey Northridge, RIP
Tributes have been paid following the death of a Church of Ireland clergyman the Rev Canon Herbert Aubrey Hamilton Northridge at the age of 100. He passed away peacefully on New Year's Eve. The Bishop of Derry and Raphoe, Rt Rev Ken Good said "Here in the Diocese of Derry and Raphoe we have been greatly saddened to learn of the death of Canon Aubrey Northridge,in his 101st year. The son of a clergyman, Aubrey has been a great inspiration to us all…" For more details, please click Belfast Telegraph.


Women's Christmas' illuminations shine a light on Irish heroines
In the Christian calendar, the Feast of the Epiphany on 6 January is viewed as the last day of Christmas. It was also, historically, a day when weary Irish women were freed from domestic Christmas chores to enjoy the festive leftovers with their female friends and neighbours. Now, Nollaig na mBan has been reclaimed by a cultural movement, using it as an opportunity to pay homage to their female ancestors. For more details & pics, please click BBC.
Poll: Poll: Do you celebrate Nollaig na mBan? Please click Journal Ireland.


11 free things to do in Ireland this January 2017
The list includes the Republic's four national museums. With three locations in Dublin and one in Co Mayo, there's so much to discover - from archaeology to country life to natural history and everything in between. Also included are the country's six National Parks. Pictured is a breath-taking scene from Killarney National Park. And art museums make the list, too, including Dublin's National Gallery of Ireland. For more details & pics, please click Irish Mirror.


New Sheeran album features irish band
Ed Sheeran has brightened up January for his millions of fans by premiering not one but two new singles - and there's an Irish influence on the new album too. "They're called Beoga," he said. "They're from Northern Ireland; they are really, really talented. They came to my house to stay and we made some songs. Two of them have made the record. It's jammy, it's folky." To listen to the official lyric videos, please click RTÉ.


First humpback whale spotted this year Irish waters
Whale watchers Martin Colfer and Myles Carroll spotted the mammal diving along with three fin whales, about 3.5km off Hook Head, Co Wexford. Estimated to weigh about 20 tonnes and measuring 13m in length, Mr Carroll said that the humpback was a "massive animal" and that he knew there would be a good chance of spotting a whale when they set off on their trip as there were lots of herring in the area when they took off from Duncannon harbour. For more details, please click Irish Examiner.


Poland to open consulate in Northern Ireland
A full diplomatic Polish consulate will open in Belfast later this year. The move means Poland will be the first European country to have a full diplomatic presence in Northern Ireland. There are more than 30,000 Polish nationals living in the north, but consular services at present are only provided by monthly consular visits to Belfast. This move will also make Poland only the third country in the world with a consulate in Northern Ireland after the United States and China. For more details, please click The Irish News.
Photo Caption & Credit: Jerome Mullen has been Poland's Honorary Consul in Northern Ireland since 2008. Picture by Peter Makem


Ninth annual Irish restaurant awards launched
The Restaurants Association of Ireland have launched the ninth annual Irish Restaurant Awards at an event held in Luna Restaurant, Dublin. The Irish Restaurant Awards showcase the true talent that Ireland's hospitality industry has to offer by acknowledging outstanding performers in the sector. The awards are a five-month long process consisting of online public nominations, judging panels, mystery guest inspections and regional and national events. For more details, please click Business World Ireland.


It's family first for delighted €250,000 winner of National Lottery Christmas Raffle
The lucky winner of a €250,000 National Lottery Christmas Millionaire Raffle prize has claimed his cheque, saying paying off his mortgage and a family holiday are top of his new to-do list "I might be the ticket holder but we all won as a family," . He plans to take the kids and their grandparents away on holiday "so we can celebrate properly as a family". But But, "first thing first, I will be putting the cheque into the bank and paying off my mortgage," he said. For more details, please click Breaking News Ireland.
Photo Credit & Related Details: Irish Mirror/National Lottery/Mac Innes Photography


Irish rugby holds its breath as box-office Johnny Sexton returns
Confirmed Johnny Sexton information: The 31 year old was not in Ireland camp earlier this week. Nor did he train with Leinster on Monday. Where he was is irrelevant but where he is playing on this first Friday in 2017 matters. It will be Sexton's first outing since the second hamstring twang 17 minutes into that mangling All Blacks affair on November 19th. That's seven weeks rehabilitating the latest in a long list of injuries suffered by Irish rugby's most prized possession. For more details, please click Irish Times.
Photo Credit: Inpho/Tommy Dickson

January 5

Record numbers visit Cliffs of Moher in 2016
Visitor numbers were up an impressive 14% on 2015 with a huge increase in people visiting during the low season such as December. The Director of the Cliffs of Moher Visitor Experience Katherine Webster said the figures reflect the "huge popularity" of the Cliffs of Moher and how the attraction is now a primary reason for many people choosing to visit Ireland. However Mrs Webster also said that the popularity of the cliffs led to challenges for the management of the tourist centre. For more details, please click Breaking News Ireland.


What 'modern' Ireland looked like before the Internet Age
For the last few months The Little Museum of Dublin's Brand New Retro exhibition of adverts, newspaper cuttings and magazine covers record has been capturing imaginations of old and new alike by showing the way Ireland once was. It was the cult publishing sensation of 2015 and for the past few months The Little Museum of Dublin 's exhibition of Brand New Retro has offered a colourful and candid celebration of Ireland's embrace of modernity in the 1960s, '70s and '80s. For more details & pics, please click The Irish World.
Photo Credit & more pics: Brand New Retro


Celebrations as Sligo nun turns 105
There was much to celebrate in St John's Community Hospital in Sligo today when Sister Aidan Beirne celebrated her 105th birthday. The sprightly nun said the secret to her long and happy life was simply "good living". She enjoyed all the cards, presents and birthday cake she received and she said that she was already looking forward to celebrating her 110th birthday in equal style! To read this news item and many others, please click The Liberal.
Video clip & related story: RTÉ


Co Down poet awarded bursary from Ireland Chair of Poetry
Bangor poet and teacher Erin Halliday has been named as the new 'poet of promise' in a bursary award presented by the trustees of the Ireland Chair of Poetry. Erin, who teaches English and classical civilisation, studied at Queen's University, Belfast, before taking an MA in Creative Writing at the Seamus Heaney Centre for Poetry. After a brief career in horticulture, she returned to Queen's for a PhD in creative writing and her poetry has since appeared in several publications. For more details, please click Irish News.


Rising Star in their eyes. Ruth Negga is BAFTA nominee
Irish-Ethiopian actress Ruth Negga has been nominated for this year's British Academy of Film and Television (BAFTA) Rising Star Award. The former Love/Hate star is joined on the shortlist by new Spider-Man star Tom Holland, Laia Costa (Victoria), Lucas Hedges (Manchester by the Sea) and Anya Taylor-Joy (The Witch) with voting now open at ee.co.uk/bafta. Previous recipients of the Rising Star Award include Star Wars' John Boyega, Tom Hardy and Kristen Stewart. To read this news item and many others, please click RTÉ.


When Ireland's largest lough was frozen thick enough to hold a car
Fascinating footage of dancers, dogs and even Mini Cooper cars making their way across a frozen Lough Neagh during the Big Freeze of 1963 has re-emerged. The footage from the UTV Archive and Northern Ireland Screen's Digital Film Archive, digitised as part of the BFI's Unlocking Film Heritage project, shows the lighter side of the severe weather which battered the province from just after Christmas in 1962 lasting some eight weeks. To watch the video clip, please click Belfast Telegraph.


Arthur Corrie Lewin - the Irishman who went missing while flying over Africa
On the 100-year anniversary of World War 1, historian Turtle Bunbury has compiled the extraordinary stories of the men and women who were connected to the battlefields in some way. From future rebel leaders to Home Rule politicians, he tells their story in great detail. In this extract from the book, The Glorious Madness: Tales of the Irish and the Great War, he brings us the story of Arthur Corrie Lewin, who went missing with his wife while flying over north-east Africa. To read the extract, please click Journal Ireland.


Conor McGregor becomes a jockey in funny new ad
You may not have heard of the Pegasus World Cup, but you've almost certainly heard of Conor McGregor. That's probably why the organizers of the inaugural Pegasus horse race tapped the UFC lightweight champion to star in their unique advertising campaign. Called "The 13th Jockey," McGregor plays a version of himself in the short-film series that seeks to become "the No. 1 pound-for-pound jockey in the world." For more details, please click Washington Post.
Photo Credit & Related Story: Irish Independent


13 young Gaelic footballers to watch in 2017
As fans eagerly await the start of the 2017 pre-season competitions, it's a time to keep an eye out for some new talent in many county squads. Before Christmas, inter-county managers up and down the country announced winter training panels, with former underage stars included and carrying the hope of glory with them into the new year. In this feature article, learn about 13 players, some who have already made an impression in the senior inter-county ranks. For more details & pics, please click Journal Ireland.

January 4

Irish Potato Blight Originated in South America
That's according to researchers at North Carolina State University and the Norwegian University of Science and Technology Museum who say the blight was caused by a pathogen with a particular genetic lineage which made its way from South America to the United States and then to Europe. Until now, the origin of the fungus-like blight that devastated potato crops in Ireland and throughout Europe had not been pinned down.For more details, please click Live Science.
Photo Credit & Related Story: Irish Times/John Crowley


Unique collection of 1916 autographs goes online
A unique collection of autograph books owned by prisoners at the time of the Easter Rising is now available to view online. The Office of Public Works says the website offers a fascinating insight into the the lives of those who were imprisoned during the period 1916 to 1918. Niall Bergin from Kilmainham Gaol Museum said the original autograph books are the most requested items to view in the Gaol's archive. For more details, please click RTÉ.


Sebastian Barry wins Costa Novel Award
Irish novelist and playwright Sebastian Barry has won the Costa Novel Award for the second time for his book Days Without End. Barry's work, set in the wars of 1850s America, has been hailed by judges as a "miracle of a book". Barry also won the Costa Book of the Year title in 2008 with his fourth novel The Secret Scripture, which has recently been turned into a motion picture directed by Jim Sheridan. For more details & film trailer, please click RTÉ.


Ford to celebrate 100 years in Ireland
Ford has announced it is to hold a number of events throughout this year to mark the centenary of Henry Ford registering his factory in Cork city in 1917. The founder of the renowned car brand registered the plant in Cork's Marina just 14 years after initially setting up his company in Michigan in 1903. Henry Ford's father, William, had emigrated from Ballinascarty in Co. Cork in 1847, so when it came to establishing a base for his business in Europe he chose Cork. For more details & video clip, please click Irish Examiner.


Stranded Irish sailor focusing on survival
Enda O'Coineen, who was bidding to become the first Irish sailor to sail solo around the world says "I'm not in distress and I don't want to declare an emergency, but I am drifting about 150 miles south of New Zealand." Mr O'Coineen, from Galway, was Ireland's first entry in the solo round-the-world Vendée Globe race — described as "the Everest of sailing" — when his 60ft vessel, Kilcullen Voyager, suffered irreparable damage on New Year's Day, 59 days into the race. For more details, please click Irish Examiner.


Ireland's first floating hotel & restaurant planned for Cork city
The backers of the project have secured a 100-metre luxury cruise vessel that they plan to permanently moor at Penrose Quay near the Custom House and operate as a four-star hotel. 'My Story' which previously operated on the River Rhine features 87 cabins, three decks, lounge areas, a large restaurant and sun deck. The floating vessel would be moored adjacent to Michael Collins Bridge. For more details, please click Breaking News Ireland.


Donegal woman wins local lottery with numbers 1,2,3,4,5 and 6!
The unlikely sequence was pulled out of the drum in the lotto of the GAA club Aodh Ruadh in Donegal. Noelle Downey from Higginstown picked the numbers which won her a very respectable €7,700. According to the Aodh Ruadh club this is the first time these numbers were pulled out of the drum since the club lotto began 21 years ago in 1995. To read this news item and many others, please click Breaking News Ireland.
Related Story: Man with 60 cents left after Christmas wins €100k


Students from Zambia graduate after being taught by NI tutors
Five students from Zambia have received diplomas in computing after being taught by tutors who were thousands of miles away in Co Tyrone. The four-year IT course was delivered online using a live video and audio link between a classroom in Fatima Girls' Secondary School in Ndola, northern Zambia, and South West College in Omagh. recently, the students made the 5,000 mile (8,000km) journey to meet their lecturers and take part in the graduation ceremony. For more details, please click BBC.


Fancy living in close proximity to Niall Horan's ancestral home?
Never mind the prospect of a five-bedroom, three-bathroom family home on five acres of grassland within commuting distance of the capital for less than half a million euros - one of the most attractive feature of Woolstone House for a particular cohort of prospective buyers is its proximity to the ancestral home of one Niall Horan (yes, that nice young chap from One Direction). Located inMullingar, Co Westmeath, it's on offer for. €475,000. For more details and pics, please click Irish Independent.

January 3

The Irish-American billionaire who gave away his fortune
"Chuck Feeney is what Donald Trump would be if he lived his entire existence backwards." This comment, from one of Mr Feeney's many admirers, Jim Dwyer of the New York Times, appeared on the dust cover of Conor O'Clery's biography of the philanthropist, published 10 years ago. How apt, given the times that are in it, and especially now that the former duty-free billionaire has just achieved his life's ambition of "giving while living". For more details, please click Irish Times.


New campaign aims to lure British visitors with breathtaking photos
The four-week campaign features Local taxis wrapped in high impact Wild Atlantic Way imagery in a number of cities – including Liverpool, Glasgow, Edinburgh and Manchester. And the photos of Sligo, Mayo, Galway and Donegal give information about how far it takes to fly to these destinations from different British cities. The campaign was launched by Fáilte Ireland, in conjunction with five Local Authorities from Donegal to Galway City and in partnership with Tourism Ireland. For more details & pics, please click Journal Ireland.


Kildare named as Ireland's cleanest town
Kildare town has been named as the cleanest town in Ireland by the Irish Business Against Litter group. The announcement was made in Dublin's Merrion Hotel, with Kildare pipping Roscommon town and Aahbourne in Co Meath to the title. Waterford city came in fourth place. A sculpture will be commissioned for the town to mark the achievement. 40 towns and cities were surveyed by An Taisce for the IBAL, and 70% were found to be clean to European norms. For more details, please click RTÉ.
Photo Credit & Related Story: Lyons Sleeman Hoare Architects


A million visitors, 66 newborns, and a primate forest…
2016 was a record-breaking year for Dublin Zoo. Over 1,100,000 people visited the Phoenix Park attraction over the course of 12 months. Staff welcomed numerous new additions across several rare species. The baby boom included seven African painted dogs, a southern white rhinoceros calf, an Asian elephant calf and three western lowland gorillas. All these animals are endangered in the wild. For more details and pics, please click Irish Independent.


New evidence suggests iceberg didn't cause Titanic sinking
Thirty years of research by Irish journalist Senan Molony (pictured) suggests that a fire in a coalbunker caused serious damage to the Titanic's hull. Molony, from Dublin, believes that the fire started before the Titanic left the Harland and Wolff shipyard in Belfast for delivery to Southampton. He says research proves that had the hull not been so hot due to the fire, the clash with an iceberg could have been nothing more than a minor knock. For more details & photo gallery, please click Belfast Telegraph.
Photo Credit: Flicker


The volunteer bikers who transport medical supplies and files across Ireland
At least once a week, a rider from Blood Bike South will head up along the motorway and be met by one from Blood Bike East, which covers the Dublin area. This interaction occurs late at night or at weekends.Their voluntary work is all about saving on expensive transport that hospitals are required to retain out of normal working hours. Throughout the country, a whole network of these blood bike runners operate with the same purpose and a loose arrangement between each other. For more details & pics, please click Irish Examiner.
Photo Credit: Eddie O'Hare


Goats in trees? There's a calendar for that
Everyone has a favourite. Whether it's Liverpool FC, Labradors or Lamborghinis, there'll be a calendar for it. Every discerning cat breed, pop star and football club will have their own. There's even Goats in Trees 2017. Until the last week of 2016, the year's top three best-selling calendars in Northern Ireland were not Little Mix, Justin Bieber or Daniel O'Donnell (though they all featured in the top 30.) For more details, please click BBC.
Photo Credit: Piximus


2017 marks the 20th anniversary of a famous night in Irish sport
Almost two decades on, snooker champion Ken Doherty can still recount exactly what was going through his head. "As I was potting the final balls, I felt 10 feet tall," Doherty tells the42. "The images of Alex Higgins and Dennis Taylor lifting that famous cup came flooding back to me." A lifetime of practice, hard work and sacrifices were justified. All the doubters were again being proved wrong. Doherty was now the world snooker champion. But it was an unlikely victory for several reasons. For more details, please click Journal Ireland.
Photo Credit: EMPICS Sport


Eleven young hurlers to watch in 2017
Included on the list is Shane Kingston (pictured in Cork colors). Now happily recovered from serious injury, Kingston is a player that Cork fans have been talking about for some time now. A former county minor captain, Kingston racked up huge tallies in that grade and lined out for Rochestown College in the 2015 Dr Harty Cup and Corn Uí Mhuirí deciders. His father Kieran is Cork's current senior hurling team boss. For more details & pics, please click Journal Ireland.
Photo Credit: Cathal Noonan/INPHO

January 2

Emily tops list of most popular names in 2016 - again
The most popular names given to children born in Ireland last year have been revealed. Emily was the most popular name for baby girls or the sixth year in a row.The name Emily has proven undimmed in its popularity among Irish parents, having held the top spot for baby girls since 2011. James was the favourite baby boy name - a change from 2015, when Jack topped the list.For more details, please click Breaking News Ireland.
Photo Credit: EBay/For illustration purposes only


The Irish guitarmakers behind the stars
A great guitar is all about the wood. And a great guitar maker, or luthier, knows how to choose that wood, how to shape it, how to let it breathe, how to let it sing. George Lowden (pictured) , who has been designing and creating acoustic guitars since 1974, is a true connoisseur of timber. He travels the world in search of the highest-quality specimens, from Alpine spruce and African blackwood to rare sinker redwood from the silt of Clifornia rivers. For more details and pics, please click Irish Times.


How one Dublin suburb managed to become the cleanest area in Ireland
Smart bins that tell the council when they're full and seven-day sweeping manned by 18 staff – these are some of the reasons why Dun Laoghaire-Rathdown is the least-littered area in the country. Dean Eaton, environmental awareness officer with the council, says the smart bins – which alert staff when they are full – have been a huge help. There are 401 of these bins, which are solar-powered and serviced on a daily basis. For more details & pics, please click Journal Ireland.
Photo Credit: Smart Dublin


The most popular drinks in Ireland over the festive season
Whiskey, wine and gin were the drinks of choice according to Dalcassian Wines & Spirits, one of Ireland's largest drinks distributors. Gin - in particular the new Drumshambo Gunpowder Irish Gin - were popular options along with Super-premium whiskey such as Irishman, Writers and Dubliner Irish Whiskey with a trend towards higher-end cask finished and single malt expressions. For more details, please click Breaking News Ireland.
Photo Credit & related Story: When We Are Giants


Sinead O'Connor sells her home in Wicklow
A "sale agreed" sign has gone up in the garden of the singer's former home, Montebello, on Strand Road after she put it on the market last October for €795,000 - nearly €1m less than the €1.7m she forked out for it 10 years ago. It has not been disclosed how much the mum-of-four has been offered for the property, but it is understood to be close to the asking price, given its stunning location and large size. For more details, please click Irish Independent.


Brendan Grace and the lost ballad of Ronald Reagan
In 1984, President Ronald Reagan and his wife Nancy made a visit to Ireland that was both highly anticipated and hotly debated. Documents newly released by the National Archives reveal the ins and outs, ups and downs, diplomacy and protocol of organising such things… And what better way to welcome President and First Lady Reagan to Ireland than with a specially written Brendan Grace ballad? For more details, please click Journal Ireland.
Photo Credit: AP/Press Association Images


Irish Post photographers choose their favourite pictures from 2016
The gallery includes 'Jubilee for John' by Kevin Gallagher; Co. Kerry Priest Fr John Ahern – popular former priest at St Mary's Levenshulme in Manchester – celebrated his golden Jubilee in the priesthood in June, 2016. Fr John came back from Co. Kerry to say a celebration Mass and threw a party for his parishioners afterwards. Also shown is Sinead Kalnins – a three times Midlands Irish dancing champion caught 'In Flight' by Chris Egan. To view the gallery with captions, please click Irish Post.


Conor McGregor named among best dressed men in the world
GQ's annual list of the best dressed men in the world has finally been revealed and it comes as no surprise that a few Irish men made the list. While Canadian rapper Drake topped the list - Ireland's Conor McGregor came close in fourth place, just behind Eddie Redmayne and Luke Evans. Overall, Ireland was well represented with Michael Fassbender, Aidan Turner and Domhnall Gleeson all making appearances in the top 50. For more details and pics, please click Irish Mirror.


Ireland's journey back to the top of road bowling
Ireland's fortunes on the continent had reached their lowest point in 2004 when host country for European Championships, Germany, wiped the floor in the road bowling event in Westerstede. Drastic action needed to be taken to remedy a worrying decline. This, after all, is an Irish indigenous sport, the nation's speciality, made famous by an iconic figure like Mick Barry, and Irish pride had been severely dented in Germany. For more details, please click Irish Examiner.



Tue, Jan 17, 2017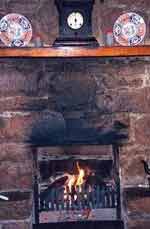 From Bog Land to Turf Fire
Ireland contains more bog land, relatively speaking, than any country in Europe, except Finland. For people in rural areas, turf cut from the bog is still a natural source of heat. Turf cutting begins in spring and then the turf is spread and rickled . Rickled means to pile the turf up in small mounds. By summer, the turf is dry and it's time to bring it home. Everything has to be prepared before the winter comes, or even earlier, because the rain would wet the turf too much. It has to be dry and in the shed before Autumn. Then and only then, can an irish country family look foreward to the cozy warmth of "a turf fire in the cabin."

Resources: The Atlas of the Irish Rural Landscape
Image: Spirited ireland

Click for More Culture Corner.
---
---
Local Time in
---
The Weather
Up the m
inute forecasts provided by Ireland's official source for all weather-related news. Please click Met Eireann.

---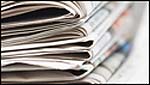 Links to the latest news from Ireland
Here you will find all the stories making headlines throughout the Republic of Ireland and the six counties to the north. This is not intended to be an all-inclusive list. These are the main sources we check every day to bring you those headlines we think you will enjoy reading.

BBC Northern Ireland
Belfast Telegraph
Breaking News Ireland
Irish Examiner
Irish Herald
Irish Independent
Irish Mirror
Irish News
Irish Post
Irish Times
Irish World
Journal Ireland
RTE

---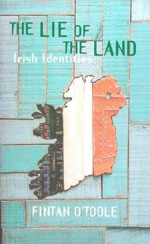 Lie of the Land
by Fintan O'Toole
A regular contributor to the irish Times and The Guardian, O'Toole applies his eagle journalistic eye to the state of ireland at the end of the 20th century. It's a riveting read as O'Toole examines with in-insight, humour and a bit of the blarney, the repercussions of a booming economy which has thrust ireland into the ranks of the richest European countries.
Click here for Lie of the land.

---