Traditions, folklore, history and more. If it's Irish, it's here. Or will be!
"People will not look forward to posterity who never look backward to their ancestors."
-Edmund Burke
---
Quotes

Library: Books, Movies, Music

Prints & Photos

Poetry

Jokes

---
---
Shops Ireland
---
Bunús na Gaeilge
(Basic Irish)

---
---
Did You Know?
---
Himself/Herself
Write to Us
Readers Write..
Links/Link to Us
---
Advertise with us
---
Awards & Testimonials

Submissions Guide
---
The Book Library

Click here for: Music | Videos | Prints & Photos

Click here for Books by category:
Fiction | Classics | Heritage | History | The Troubles | Sports | Scenic | Humour | Folklore/Superstitions | Blessings & Prayers | Quotes & Trivia | Animals | Literature | Kitchen & Food | Kids Stories | Travel | Poetry | Weddings | Genealogy | Biographical | Crafts | Christmas | Irish Dancing | Miscellaneous | Irish Language | Supernatural | Irish America | Music

History Page: 3 • Previous


All Changed: Fifty Years of Photographing Ireland
by Colman Doyle

The past fifty years have been a time of immense change in Ireland, as the country has moved from a traditional to a modern society. The introduction of electricity, the 'quiet revolution', was accompanied by changes in attitudes to Church, sex, relationships, property, emigration - to life in general. In that short time people have absorbed massive change, often enthusiastically, though perhaps with the occasional pang of regret for the 'old ways'. Here we see the faces, the landscapes and the life of that recently disappeared Ireland - Jack Lynch, JFK, Grace Kelly, Dev, de Gaulle, the Troubles, folk traditions - alongside the new faces and the new styles of our modern society. Amazon Review

Click here for All Changed.




Hungry For Home
by Cole Merton


This is a wonderfully written book that captures the beauty of the Irish west coast, the personalities of a unique population of people and a connection to the Irish of America. An extraordinary book by an author who is neither Irish nor American, Cole Moreton put his heart and soul into researching and writing the story of the Great Blasket Island and its last inhabitants. What's even better is the unbelievable price of $4.98 - 79% off!
Click here for Hungry for Home.



Home Away from Home - The Yanks in Ireland
by Mary Pat Kelly

History books have neglected one of the most stirring and touching chapters of World War II - the huge American presence in Northern Ireland and the key role the North played in winning the war. The facts exist in military archives, but Home Away From Home tells the story as a kind of joint memoir, of the GIs and the people who made them welcome.
Click her for Home Away from Home.





In Search of Ancient Ireland
by Carmel McCaffrey & Leo Eaton

A comprehensive exploration of Ireland and the Irish from Neolithic Times to the Coming of the English, the authors bring us fresh informaion derived from new archeological source material as well as ancient Irish texts. A great compnion to the video of the same name. (See our video library under History).
Click here for In Search of Ancient Ireland




Irish Confederates: The Civil War's Forgotten Soldiers
by Philip Thomas Tucker

This is a long overdue pen-picture of those from the Irish diaspora who found themselves, as always, involved (by choice) in other people's wars. Tucker does a good job and I look forward to reading his "God Help the Irish". I have heard it said of that expression (God help the Irish), that if He doesn't, we help ourselves anyway - and thank Him afterward!. Amazon review.
Click here for Irish Confederates.




Irish Regiments in the World Wars
by David Murphy

The thousands of Irish soldiers who fought in the British Army in World War I gained a fierce fighting reputation, distinguishing themselves at Ypres, Gallipoli, the Somme, and Palestine. Irishmen continued to volunteer for the British Army in World War II and again, their war record was distinguished. This book offers the first concise, illustrated history of Irish Regiments in both World Wars and covers uniforms,insignia, battle histories and proud service records. Amazon editorial review.
Click here for Irish Regiments.




Irish Volunteer Soldier: 1913-1923
by Gerry White

Armed rebellion against the British Crown, the prosecution of the Anglo-Irish War, the emergence of the Irish Free State, and the eruption of the Civil War over the treaty with Great Britain ensured that the birth of the modern Irish nation was bloody and difficult. This book details the life of an average Volunteer. Amazon editorial review.
Click here for Irish Volunteer Soldier.





Encyclopedia of Ireland
by Brian Lalor

The Encyclopedia of Ireland is the most comprehensive book to date on all aspects of Irish life, culture, and history. It encompasses the whole of Ireland - its islands and seas, its people, both home and abroad - and provides fascinating facts about subjects from prehistory to the present.
Click here for Encyclopedia.




The Pope's Children
by David McWilliams

Witty, intelligent and irreverent, The Pope's Children tells the real story of Ireland's amazing economic and social transformation and the special generation that is changing the country forever. Vividly and powerfully, McWilliams brings contemporary Ireland to life.
Click here for The Pope's Children.




1916: The Easter Rising
by Tim Pat Hogan

On April 14, 1916, it all began--and 6 short but bloody days later, independence began to emerge from the ruins. Coogan's outstanding account of this seminal event provides a testament to a turning point in Irish history and to those who perished in the struggle. Adapted from an amazon review.
Click her for 1916: The Easter Rising.




50 Things You Didn't Know About 1916
by Mick O'Farrell

Even those who know a great deal about the Easter Rising may not know that there were ceasefires in the St. Stephen's Green to allow park attendants to feed the ducks. Or that the first shots were actually fired near Portlaoise and not in Dublin at the GPO. These and many other fascinating little known facts are included in this treasure trove of trivia and information. Adapated from an amazon product description.
Click here for 50 Things




McAlpine's Men
by Ultan Cowley

Based on first-hand accounts taken from personal interviews and correspondence over the last decade, this compelling collection spans the decades from World War II through to the Nineteen Eighties. If you are the descendant of an Irish navvy, this is a must read.
Click here for McAlpine's Men.





---
Click here for Books by category:
Fiction | Classics | Heritage | History | The Troubles | Sports | Scenic | Humour | Folklore/Superstitions | Blessings & Prayers | Quotes & Trivia | Animals | Literature | Kitchen & Food | Kids Stories | Travel | Poetry | Weddings | Genealogy | Biographical | Crafts | Christmas | Irish Dancing | Miscellaneous | Irish Language | Supernatural | Irish America | Music

History Page: 3 • Previous


Fri, Feb 2, 2018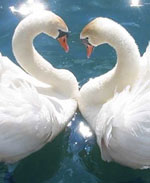 Irish God and Goddess of love
Oengus is the Irish God of love, beauty and youth. According to the old folklore, his kisses became birds. It is also said that he dreamed of a beautiful maiden, named Caer, for whom he searched all over Ireland. Eventually, he found her chained to 150 other maidens, destined to become swans at the time of Samhain. Legend has it that Oengus transformed himself into a swan and was united with his love.
Aine of Knockaine is the Irish Goddess of love. She is also known as the Fairy Queen of Munster and as a goddess of fertility beause she has control and command over crops and animals, especially cattle. Another name by which she is known is Aillen. To learn more about Irish mythology, please click Irish Myths & Legends.
Photo Credit: Wikipedia

Click for More Culture Corner.

Can't Find it?!

Our Library is compiled from what we know and like. If you can't find what you're looking for read on.
• First: go to Amazon -
There's no escaping the fact that they are the largest catalog.
Note: There are multiple Amazons and they do not carry exactly the same items. Any one of the U.S., U.K. and Canada sites may not have the item but another Amazon will. Each site will ship anywhere in the world. Try them all before you give up.
Click here for Amazon.US.
Click here for Amazon.UK.
Click here for Amazon.Canada.
• Second: Amazon doesn't have it? Try Powells. They are the largest book source in New York and they have a good selection of 'out of print' books. Click here for Powells.
This link brings you to a list of 600 Irish titles; if you're looking for something else, just Search.
• Third: Still can't find It? Alright, try ALibris they are the place for 'books you never thought you'd find'. We've found everything we were after. Click here for ALibris.

• Last: Nothing Worked?
E-Mail us, we'll give it a go. Click for Russ & Bridget.
---
Elegant bookmark is made of silver over pewter. It measures 3" x 1". When in use, the pretty Celtic design sticks out of your book. Or choose Trinity Knot or Celtic Heart.

Click for Celtic Book mark.

---
All contents copyright © 2001 through 2011 inclusive - all rights reserved.
March 4, 2011

Rollover button Images:
Wedding LaRose, Kids Reading & Kitchen Apples and Tea from All Posters prints.
The information provided on this site is offered as-is, without warranty. This site's owners, operators, authors and partners disclaim any and all liability from the information provided herein.
Any trademarks or registered trademarks on this site are the property of their respective owners.

This Web Site Bashed, Kicked & Glued together by Russ Haggerty.