Traditions, folklore, history and more. If it's Irish, it's here. Or will be!
"People will not look forward to posterity who never look backward to their ancestors."
-Edmund Burke
---
Quotes

Library: Books, Movies, Music

Prints & Photos

Poetry

Jokes

---
---
Shops Ireland
---
Bunús na Gaeilge
(Basic Irish)

---
---
Did You Know?
---
Himself/Herself
Write to Us
Readers Write..
Links/Link to Us
---
Advertise with us
---
Awards & Testimonials

Submissions Guide
---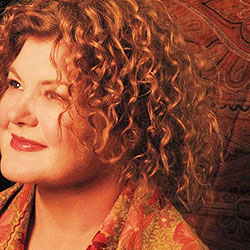 Maura O'Connell - A Voice of Ireland
by William Ramoutar

She has sung in many styles but I have to say, as hard as she tries, she has the "nyah" (this means the authentic traditional sound and feel of Irish music), and that is a fact. She can sing an Irish tune like it was written for her. She is one of an elite group of Irish female singers who, no matter how much time elapses, will still be on top of the heap. Crude, but true. A majestic clarion of a voice that commands your attention, and she can also sing with the whispering beauty of an angel.

Maura O'Connell (if we are to believe the story) was found by Alec Finn and Frankie Gavin when singing with a pal of hers and working in her mother's family's fish and chip shop in the west of Ireland. The lads needed a singer for their band, De Dannan, who were about to embark on a tour of America. That in anybody's language is a big gig, and yet at first it is said she turned it down! Dear God, what was she thinking? And yet, that's what she did.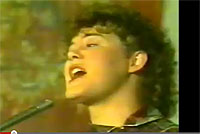 She was singing around Ennis (where she was born) with her friend Mike Hanrahan, a singer and guitarist, who went on to be a leading member of another fine Irish tradition, the band Stockton's Wing, when she got the offer. I suppose America was too far west, but on her second consideration she packed her bags and blew the roofs off many a concert hall or festival. However, strangely enough, she felt somehow she was not being true to herself. She recorded De Dannan's most famous album to date and a little while after, called it quits just as the song that became their monster hit – "My Irish Molly-O," with Maura blasting out the vocal with the power of a small army – hit the charts. Such a shame, really, to call it quits when everything began to go her way, and yet, it wasn't what she wanted. I heard where the audience had started to call her "Molly," and she packed her bags for good.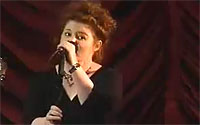 By this time the power of Nashville had taken a hold of her and she went to find herself in the country music mecca. She met up with Jerry Douglas, the master of the dobro or resonator guitar, and the genius of the banjo, Bela Fleck. Douglas to this day produces her albums. These two lads were pioneering a version of bluegrass called "newgrass." Maura was a voice that could impress anyone. They had tunes from their contemporaries, she added some Irish ones, and her first album was released. Not realized for the importance it held, it made little impact on this side of the world or back home in Ireland. She made two more albums before her brilliant offering, Helpless Heart, won her a Grammy nomination.

Her interpretations of songs by writers such as Paul Brady are unequalled. She really becomes the song, to the point where you cannot imagine anyone else singing it. The brilliant Jimmy MacCarthy, songwriter from Cork, for a while was having his music recorded by many artists of the day, yet Maura's versions seem to capture what the writer must have envisioned as his ultimate rendering.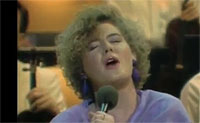 Whether her heart was not in Ireland, for a while she explored country music, and then with another release she dropped an Irish tune on the album, and all was forgiven. She was born to sing Irish songs, there is no doubt. Listen to any of the older tunes like "The Water is Wide" or "The West Coast of Clare" or "My Lagan Love," true classics. But listen to Paul Brady's "Stories," Thom Moore's "The Scholar," and Greg Trooper's "Ireland," and they are every bit the tunes you will remember. The powerful empathy, expression and longing she can express through her delivery is second to none and makes you believes she is the song. Her work on projects other than her own is also legendary. The "A Woman's Heart" cd, then later tour, and then two further cd's and tours will live in the hearts of all within the sound of her voice. A sheer phenomenon it became, and deservedly so. It brought new artists to the fore like Eleanor McEvoy, Sinead Lohan, Cara Dillon and others. It also showed Maura as the huge influence she truly is to these newcomers and the listening public, and all of the cds were huge sellers and sold out tours.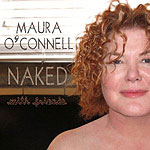 She continues to record without any sign of change except maybe a more mature edge to her voice, as she still sounds like she has experienced it all, yet the sheer beautiful control shows through whatever the genre of the tune. In other words, my friends, she can sing anything. In fact I had a vision of her maybe putting a cd together of her doing show stopping torch songs and let me tell you, there is no better woman. She could do it.

Don't be surprised if you fall in love with Maura's voice. After all, she has all the talent still and there is no more thrilling a moment than to hear her belt out "Ireland"!

William Ramoutar

Photo Credits:
1. Main Photo: Wendolen Cates

2. Video Clip: You Tube/With DeDannan doing My Irish Molly

3. Video Clip: You Tube/ The Water is Wide with Phil Coulter

4. Video Clip: The Ark.otg/ Summer Fly

5. CD Cover: Naked with Friends
To view all of Maura's top albums. please click Amazon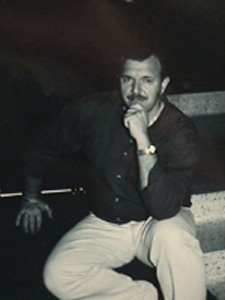 BIO William Ramoutar
IRISH WAYS RADIO PROGRAMME
WFCF Radio 88.5 FM
Every Sunday 11:00 am to Noon eastern standard time on the radio WFCF 88.5fm
We are now an iheart Station on your smartphone or computer
streaming live on iheart.

Review written by William Ramoutar Presenter of Irish Ways Radio Programme, St Augustine Florida


Wed, Jan 3, 2018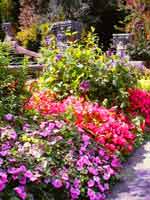 Ilnacullen, Co. Cork - an Island Garden
Located in the sheltered harbour of Glengarriff in Bantry Bay. Ilnacullin, which means island of holly, is a small island known to horticulturists and lovers of trees and shrubs all around the world as an island garden of rare beauty.
The vivid colours of Rhododendrons and Azaleas reach their peak during May and June, whilst the hundreds of cultivars of climbing plants, herbaceous perennials and choice shrubs dominate the midsummer period from June to August.
Because of its sheltered situation and the warming oceanic influence of the Gulf Stream, the climate is favourable to the growth of ornamental plants from many parts of the world.
Even for those who aren't particularly interested in gardens, there are many other scenic views, especially in the surrounding waters where seals frequent the rocks on the southern shore.
The cover photo on Bridget's book The Traditional Irish Wedding shows a wrought iron garden gate on Ilnaculen. I took that photo. To see it, go to the home page. It's part of the opening paragraph Failte.
—Russ
Resource: Copy and Image - Cork Guide

Click for More Culture Corner.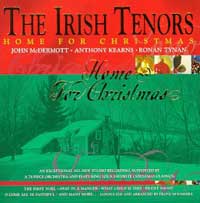 According to the 30 or more reviews we've read, if you own just one Irish Christmas recording, this should be it. Featuring Anthony Kearns, Ronan Tynan and John McDermott, we are treated to both solo and trio performances of a dozen or more best loved holiday airs, sung in their trade-mark Irish tenor style. As one reviewer cleverly observed, if these three sang the phone book, she'd buy it!
See Review
Click here for Home for Xmas
---