Traditions, folklore, history and more. If it's Irish, it's here. Or will be!
"People will not look forward to posterity who never look backward to their ancestors."
-Edmund Burke
---
Quotes

Library: Books, Movies, Music

Prints & Photos

Poetry

Jokes

---
---
Shops Ireland
---
Bunús na Gaeilge
(Basic Irish)

---
---
Did You Know?
---
Himself/Herself
Write to Us
Readers Write..
Links/Link to Us
---
Advertise with us
---
Awards & Testimonials

Submissions Guide
---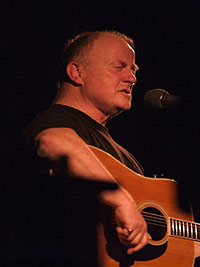 Christy's Yer Man
by William Ramoutar


He gets songs written on empty cigarette packets handed to him at gigs. Recorded cassette tapes stuffed in his pockets while he is out and about. Some he uses, some he keeps. Sometimes for years, until he feels it is the right time or until his head is in the right spot to give it a lash. Many times, these words of strangers are fashioned into treasured songs that will be here long after we've all headed off to the great "Shinrone" in the sky.

Some of the songs will have you weep for places or people of days past. Some will have you cry with laughter. But most will have you stop and think of the lyrics and the delivery of this brilliant songsmith, Christy Moore. What's behind the tune? What is Christy trying to get across? He has sung about Ireland and souls lost to posterity, but now remembered, for what they accomplished or what they tried to. And it's mostly because of how he brought these works to our minds and ears, with his guitar and bodhran. And works they are, which depict the many aspects of Irish life and its multitudinous faces, serious, ludicrous, dangerous, funny, but above all, relevant.

In years past, events or people have moved Christy to put in words what others had thought. There was the tragic Veronica Guerin, a news reporter, who stood up to the gangland bosses who thumbed their noses at the authorities but a woman, mother and writer, she would not back down from their threats and paid the ultimate price for her bravery. Christy immortalized her in his song for her. And the Two Conneeleys, brothers, fishermen, earning their living in the tempestuous seas around Ireland. Christy heard of their plight while travelling through the streets of Dublin and put words to paper and music that could wring tears from a stone.

I think in concert, there is no one to touch him. He holds the crowd with every word, with every glance, and sometimes can berate them for not listening. I don't know about you, but I go to listen. There are three dvds of his concerts that I know of, that are not to be missed.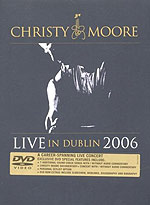 In fact any of his dvds even when he just talks are enlightening as it is only in recent years that he has opened up to the public. And they are his public, because over the years he has endeared himself to many because of his bravery in getting the song out. I waited so long for them, because I left Ireland in 1985 and the last thing I saw was Christy performing with the group he had lovingly put together with his friend from his youth, Donal Lunny. That band was Moving Hearts. So called, because of the different musical backgrounds the various members had come from. Christy threw the towel in when he felt that the band was going in a different direction than he wanted to go. Which in a way is funny, because isn't that why the band was put together in the first place, to explore different musical avenues? Say what you will, though, he was right. Because his best work was yet to come. However, my words here can only give you a tiny sense of what he is about. And it's all about the songs.

There are simply too many to name, but I can let you know what ones affect me the most. The aforementioned of course but also, from "Prosperous," his second album, "The Cliffs of Dooneen" brought the magic of the Irish countryside to city dwellers. On "Live in Dublin," "One last cold kiss," a devastating love song of how swans mate for life! From "The Iron behind the Velvet," songs of St Patrick and there were none that I can remember before them. Land of saints and scholars? We are, are we? Too many times we only glorify people when they are gone, but waiting the best part of 1200 years to release or record a song about a fella that is most associated with us, well…… From "Ride On,"
the title track, which was written by Jimmy McCarthy from Cork who has written others although none have reached the heights of that song. I remember when you couldn't go out in Ireland but someone was singing it somewhere.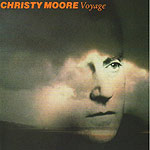 Christy's brother Barry, known as Luka Bloom, has contributed some fine tunes to his repertoire and there is one, "City of Chicago," on this cd. A song of emigration giving the origins of Irish music in America. Christy was upset when his label got him to redo his "Voyage" album, but it also released superb songs to his now adoring public.
He has had a run-in a couple of times with "the suits," but when you sign your contract, many times they have already succeeded in wringing that last nickel out of your hide. Christy was no exception and there are three compilation albums put together without his permission. He now, however, realizes that they were worthwhile. One, because the public bought them and continue to do so. Secondly, because there is nary a bad song on them. "Smoke and Strong Whiskey"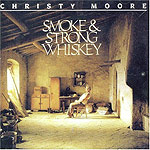 Christy thought a bad name for the cd, but it continues to sell since its release, so why complain? It also brought Christy's renditions of songs written by Shane MacGowan of "The Pogues" to our attention and boy, was that worth every penny. "Aisling" means vision in the Irish language and Christy believed in the tunes, so he now has several of Shane's down on plastic. Shane's and The Pogues' careers took a nosedive because of his obsession with alcohol, but the opposite can be said of Christy's. While disagreeing with MacGowan's life choices, Christy is right in saying that if Shane "never writes another song, he will have written his fair share, he has made his mark with songs that are beautiful, that will last for as long as Paddies and Bridies sing." A marvellous tribute, indeed.

There are quite simply too many tunes, as I said, to mention, but give Christy a lash. You'll probably find out that "Christy is yer man."

William Ramoutar
Presenter of Irish Ways Radio Programme
WFCF 88.5fm
St Augustine
Florida
CDs mentioned are available from amazon - just click through the hot link contained within the article or on the CD image.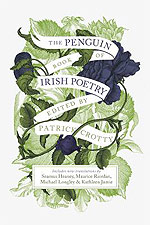 ED. NOTE: Call it serendipity or simply coincidence, but we had just learned about Christy Moore's song Lisdoonvarna is being included in the Penguin book of Irish Verse when Mr. Ramoutar sent his review. Speaking of his inclusion, Christy said "I was absolutely thrilled when I heard about it. It's kind of marvellous to get this kind of recognition."
The new book will include the work of many great Irish writers including three Nobel laureates, WB Yeats, Samuel Beckett and Seamus Heaney, as well as Jonathan Swift, Oscar Wilde, James Joyce, Patrick Kavanagh, Thomas Moore, Percy French, Paul Durcan and Brendan Kennelly
Despite such heavyweight competition, 'Lisdoonvarna' has been chosen as the final piece in the 1,100 page book. The book will be available on amazon.
Main photo Credit: Christy's official web site

Christy's DVD "Live in Dublin"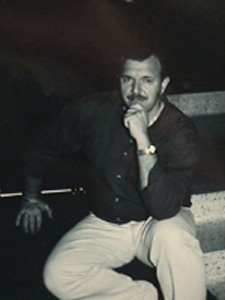 BIO William Ramoutar
IRISH WAYS RADIO PROGRAMME
WFCF Radio 88.5 FM
Every Sunday 11:00 am to Noon eastern standard time on the radio WFCF 88.5fm
We are now an iheart Station on your smartphone or computer
streaming live on iheart.

Review written by William Ramoutar Presenter of Irish Ways Radio Programme, St Augustine Florida



Fri, Feb 2, 2018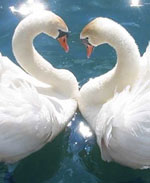 Irish God and Goddess of love
Oengus is the Irish God of love, beauty and youth. According to the old folklore, his kisses became birds. It is also said that he dreamed of a beautiful maiden, named Caer, for whom he searched all over Ireland. Eventually, he found her chained to 150 other maidens, destined to become swans at the time of Samhain. Legend has it that Oengus transformed himself into a swan and was united with his love.
Aine of Knockaine is the Irish Goddess of love. She is also known as the Fairy Queen of Munster and as a goddess of fertility beause she has control and command over crops and animals, especially cattle. Another name by which she is known is Aillen. To learn more about Irish mythology, please click Irish Myths & Legends.
Photo Credit: Wikipedia

Click for More Culture Corner.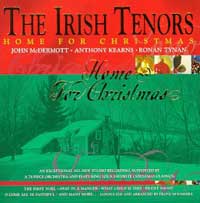 According to the 30 or more reviews we've read, if you own just one Irish Christmas recording, this should be it. Featuring Anthony Kearns, Ronan Tynan and John McDermott, we are treated to both solo and trio performances of a dozen or more best loved holiday airs, sung in their trade-mark Irish tenor style. As one reviewer cleverly observed, if these three sang the phone book, she'd buy it!
See Review
Click here for Home for Xmas
---