Happy Mother's Day
Lá an Mháthair faoi shona dhuit
Pronunciation: law ay-leh on waw-hirr fwee hun-ah gwitch

Mother's Day - or Mothering Sunday - is celebrated in Ireland and the UK on the fourth Sunday in Lent. In most other countries, Mother's Day falls on the second Sunday in May. For a list of dates and countries, please click Mother's Day.

Photo Credit: DuBunné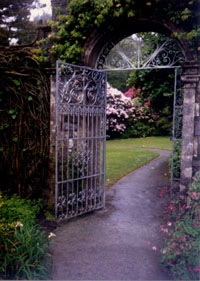 Fáilte
Welcome to Irish Culture and Customs, a labor of love we began several years ago. What started as a surprise milestone birthday trip to Ireland became the beginning of a journey through time. A 2,000-year voyage on a quest to learn as much as we can about everything Irish. So here's where we are so far - more than 700 pages that range from Irish poetry, superstitions , Kids Stories and recipes to specific Irish calendar celebrations such as St. Patrick's Day , Beltane, Samhain and the Feast of St. Brigid. Whether it's an Irish symbol such as the shillelagh, the Shamrock and the Book of Kells or an Irish craft like Aran Isle knitting, you'll discover a wide range of topics in our index. We hope you find the little bit of Ireland you may be looking for and we encourage you to share what you discover with your loved ones on your family website, blog, or social network.



---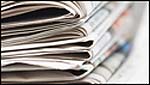 Today's Irish headlines
We comb the newspapers and web sites to find news to start your day with a positive spin. In this section you will also find links to stories from the past two weeks as well as links to the major Irish newspapers, the current time in Ireland and a link to the weather forecast.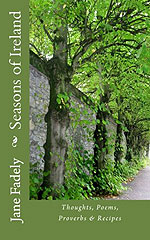 Book Giveaway
Author Jane Fadely is graciously offering two copies of her latest book - Seasons of Ireland. To enter the drawing, please click
bhaggerty@zoomtown.com
All entries must be in by midnight EST on March 31st. Drawing will be held shortly afterwards.
To learn more about Jane & the book, please click
Seasons of Ireland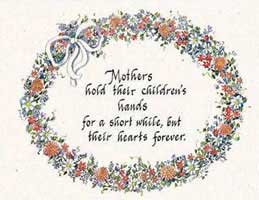 Mothering Sunday in Old Ireland
by Bridget Haggerty
In Ireland and the UK, Mothering Sunday or Mother's Day is always on the fourth Sunday of Lent. In the USA and other countries, it is celebrated on the second Sunday in May. Whenever you honor the matriarch of your family, the origins and customs of her special day are fascinating.
The earliest Mother's Day celebrations can be traced back to the spring festivities of ancient Greece, in honor of Rhea, the Mother of the Gods. In Rome, the most significant Mother's Day festival was dedicated to the worship of Cybele, another mother goddess. Ceremonies in her honor began some 250 years before Christ was born. This Roman religious celebration, known as Hilaria, lasted for three days - from March 15 to 18.
[Continue]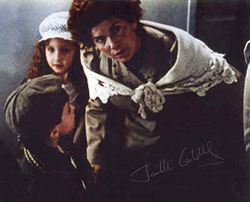 Poems & Lyrics in honour of Irish Mothers
Compiled by Bridget Haggerty
I well remember listening to my dad sing Mother Machree. I thought it was the mother's last name. It wasn't until I started learning a little bit of the Irish decades later that I discovered ma cree (mochrói) meant my heart. Certainly, it's a far better fit! But, regardless of the meaning, it has remained a favourite, joined along the way with other poems and tributes to Irish mothers. Herewith, just a sampling.
[Continue]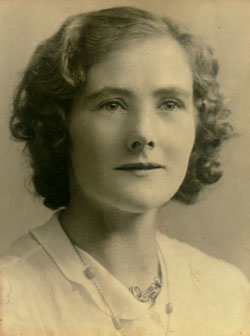 A Powerful Woman
by Bridget Haggerty
She stood about five nothing and never weighed more than 100lbs her entire life. My father, at just 5'9", towered above her and worshipped the ground she walked upon.
I don't know how they met. It's all shrouded in mystery. But, somehow, a young man from Galway met a young colleen from Dublin - in England. I like to think that when they first met, they embraced the idea of beginning a new life together. Whether they meant to or not, it's exactly what they did. Because it was from their love affair that I came to be.
[Continue]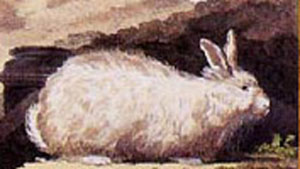 April Fool's Day
by Bridget Haggerty

'Pinch, punch, first day of the month, white rabbit.' This was the phrase my mother taught us to say on the first day of every month - not just April. I have no idea what it means, except that it gave my brothers and I a grand excuse to get into some good-natured scuffles.
According to my mother, it was lucky if you saw a white rabbit and, to ensure good fortune, she always wore the rabbit's foot she'd brought from Ireland.
[Continue]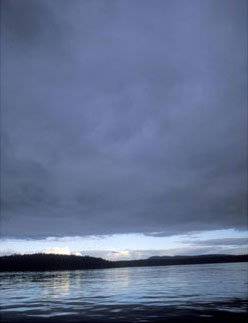 The Borrowed Days
Edited and adapted by Bridget Haggerty
According to the old story 'An tSean-Bhó Riabhach' , the old brindled cow boasted that even the rigours of March could not kill her, whereupon March borrowed three days from April and using these with redoubled fury, killed and skinned the poor old cow. Henceforth, the first three days of April traditionally bring very bad weather and are known as as Laethanta na Riabhaiche, The Reehy Days, the Borrowed or Borrowing Days, the Skinning Days, and other names.
Some people reckoned the days in the Old Style, thus Amnhhlaoibh O Súlleabháin wrote the following in 1827:
"This the 12th day of April, is the first of the three days of the old brindled cow, namely three days in which the weather of March took from the beginning of Old April.'
[Continue]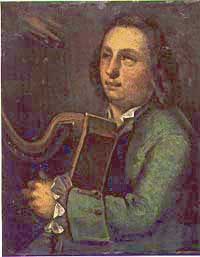 Tribute to Turlough
by Bridget Haggerty
When Turlough O'Carolan died at the house of his patron Máire MacDermott Roe in 1738, his former music-pupil Charles O'Conor recorded his passing in sadness: "Saturday, the 25th day of March, 1738. Turlough O'Carolan, the wise master and chief musician of the whole of Ireland, died today and was buried in the O'Duignan's church of Kilronan, in the sixty-eighth year of his age. May his soul find mercy, for he was a moral and religious man."
Toirdhealbhach Ó Cearbhalláin was born 1670 near Nobber, County Meath.
In English, his name was Terence Carolan. Some sources say his father was a blacksmith (An iron founder according to Britannica), others say he was a farmer (New Grove Dictionary of Music and Musicians). Whatever his trade - perhaps he was both farmer and blacksmith - John Ó Cearbhalláin moved his family to Ballyfarnon to take employment with the MacDermott Roe family. His son, Turlough, was 14 years old.
[Continue]


The Irish Kitchen: Simnel Cake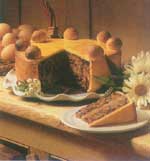 Adapted from The Festive Food of Ireland by Darina Allen
Mothering Sunday has been celebrated in the British Isles on the fourth Sunday in Lent since at least the 16th century. The custom possibly originated in the church festival of "Refreshment Sunday" when everyone was expected to revisit the church in which they were baptised - their "mother church." Naturally, this would also give people the opportunity to visit their families - especially their mothers. Eventually this became the prime purpose of the annual visit and the custom was so well-established that employers were required to give servants enough time off to visit mothers who lived at a distance - provided the trip did not exceed 5 days!
The traditional Mothering Sunday gifts of Simnel Cake and posies of spring flowers - especially violets, were brought to Ireland by English settlers. Originally, the cake was a case of hard pastry, coloured gold with saffron and filled with all types of dried fruits. The pastry was made from a high quality wheat flour, called simila (from the Latin word for fine flour), hence the name Simnel. It was customary to include crystallized violets as part of the decorations. It's also decorated with eleven small marzipan balls representing eleven of the twelve apostles. Judas is missing because he betrayed Jesus.
[Continue]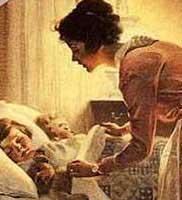 Basic Irish: Mothering Sunday
According to our native speaker, Aideen, a special day for mothers has become just as commercialized in Ireland as it has in other countries - whether you celebrate it in Ireland on the third Sunday before Easter, or elsewhere on the second Sunday in May. It's also a relatively new holiday, and while the history books do show that mothers were honored in special ways at a certain time of year, the concept of saying "Happy Mother's Day" is a contemporary custom. For that reason, Aideen cautions us that the following Mother's Day phrases have been translated into literal Irish; they aren't in common usage among native Irish speakers. So, while this isn't exactly an "authentic" Irish lesson, the value lies more in seeing how Irish words and phrases are put together and in learning how they are pronounced.
[Continue]
Kid's Ireland: The Changeling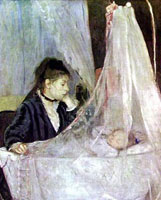 Once upon a time in Ireland, there lived a woman called Shiela. Shiela had a small baby whom she loved above all else.
One Saturday morning, she noticed that her baby did not look right. Her baby boy was fat, healthy, and happy. This "thing" in her baby's crib was thin and looked like a skeleton. It was ugly and had shifty eyes, not at all like Shiela's baby. This baby "thing" never stopped crying. Shiela was at wit's end. Where was her son? What was in her son's crib? And would it never stop wailing?
Shiela's neighbors came and tried to comfort her. They told her that what was in her baby's crib was certainly a changeling. She must ask the wise woman what to do.
[Continue]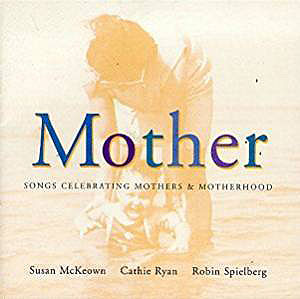 Celtic Music for Mother's Day
by Kerry Dexter

In Ireland, Mothers' Day is traditionally celebrated on the fourth Sunday in Lent, which means it falls in March or April. In the Irish diaspora, though, in places such as the United States, Canada, and points beyond, it is often marked in the second Sunday in May. If you'd like a bit of music to go along, give a listen.
Susan McKeown, Robin Spielberg, and Cathie Ryan each brought different experiences as mothers, daughters, and musicians to the project they ended up calling Mother: Songs Celebrating Mothers & Motherhood. From these varied lives they selected and created music and combined voices and instruments in ways that honor Celtic tradition and reach beyond it as well.
[Continue]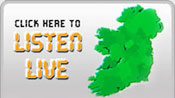 Live Music from Mayo
A link to the internet service from Midwest Radio out of Mayo. Broadcasting from their state of the art studios; Midwest Irish Radio plays nothing but the best Irish music. No matter where you are in the world, you are never too far from Ireland when you listen in.
Click here for:
Irish Midwest radio
.
Shop for the best of Irish products from the comfort of your home
We combed the internet to find reliable resources for the most popular Irish products: Aran Isle sweaters, Guinness glasses, Waterford Crystal, genuine blackthorn walking sticks, the flag of the Republic and more. Some of these shops have become friends; others we trust from their reputations and some offer products that are completely unique. We hope you enjoy browsing through what's on offer and we are confident you will find gifts for any occasion or person, all with an Irish flair.
---
Authentic Irish clothing from Aran Sweaters Direct

---
Graduate students use Dissertation Geek - the best thesis writing company.
Math homework problems? Visit mathprepa.com for free help.
---