Announcement
Bridget's funeral service and a wake following took place on August 5th.
A rather large number of readers and friends suggested (and, in some cases insisted) I post my eulogy for Bridget. I read this just before the funeral mass. I'm a bit self-conscious about it and if anyone has any comments I would like to hear them. You can E-Mail them to me at: rhaggerty@irishcultureandcustoms.com.

Russ's eulogy to Bridget
For those few who may not know me. I was Bridget's personal assistant and sometime slave for 55 years.

Groucho Marx once said "a man is only as old as the woman he feels". By that measurement, up until June 4th, I was about 17 years old.
I've aged quite a bit since then.
Bridget was, what they call 'a victim of arrested development'. She steadfastly refused to grow up. She was childlike and only occasionaly - childish.
I received a condolence that said "noone could be a stranger to Bridget for very long" I think the 'long' was about three minutes. She loved everything and everyone, even those who hurt her. I believe that forgiveness was built into her. She never had to 'try'; to forgive anyone. It was automatic and without any effort.
She was an excellent writer and an excellent cook but her basic excellence was the joy and love she brought to everyone and everything that life presented to her.
Most of those who knew her, saw her as someone who loved a good time. She loved her wine and she loved dancing.
Since I spent more time with her than anyone else I knew other Bridget's:
She was my roomate.
She was my partner.
She was my oldest friend.
She was my best friend.
She was my wife.
She was my lover.
She was the love of my life.
That's a lot of people to lose all at once.

She leaves an enormous hole in my heart and I will love her and miss her for the rest of my life.

Russ


---
I want thank all of you who sent me their messages of sympathy. You may wonder why I didn't send out another newsletter. The answer is: I'm only allowed to send one newsletter per month. Otherwise my cost goes up and, as you may know, I'm squeezing my nickels right now.
If I scew up anything on this site or in my next newsletter please let me know. I need feedback to point me in the right direction. Thank you all
—Russ

---
It is with great sadness that I have to announce: Bridget Nancy Margaret O'FlahertyHaggerty, founder, and controller of Irish Culture and Customs (and me), passed away on Sunday June 4th. She was 70 years of age but that was just chronology; in her thoughts and everything she did she was still a teenager. Russ (that's me) will continue to maintain this site and perhaps even put out an occasional newsletter. Please be patient, right now I can't think at all.
In more boring issues - any E-Mails should be sent to rhaggerty@irishcultureandcustoms.com and those of you who make donations should make any checks out to Russell Haggerty - bless you and thank you

Russ


---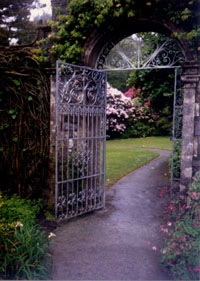 Fáilte
Welcome to Irish Culture and Customs, a labor of love we began several years ago. What started as a surprise milestone birthday trip to Ireland became the beginning of a journey through time. A 2,000-year voyage on a quest to learn as much as we can about everything Irish. So here's where we are so far - more than 700 pages that range from Irish poetry, superstitions , Kids Stories and recipes to specific Irish calendar celebrations such as St. Patrick's Day , Beltane, Samhain and the Feast of St. Brigid. Whether it's an Irish symbol such as the shillelagh, the Shamrock and the Book of Kells or an Irish craft like Aran Isle knitting, you'll discover a wide range of topics in our index. We hope you find the little bit of Ireland you may be looking for and we encourage you to share what you discover with your loved ones on your family website, blog, or social network.



---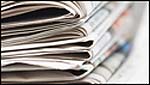 Today's Irish headlines
We comb the newspapers and web sites to find news to start your day with a positive spin. In this section you will also find links to stories from the past two weeks as well as links to the major Irish newspapers, the current time in Ireland and a link to the weather forecast.
I thought this would be appropriate. Bridget's birthday was June 14th. She passed just ten days before.
Russ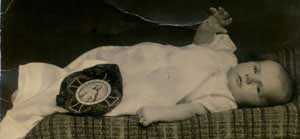 Celebrating A Name Day in Old Ireland
by Bridget Haggerty
Yes, it's me. According to my mother, on the day I was born, my dad cradled me in his arms and said "My little Bridget." And so, that is the blessing - and the burden - I've carried all of my life.
The burden was being given a very different first name from what was popular in England during the late 1940s or early 1950s. Elizabeth or Margaret, after one of the princesses, would have been great. I think every school mate was one or the other. Mary might have been ordinary, but for a child, that wouldn't have been so terrible. The worst part was marrying the first name to the last - Bridget O'Flaherty. No matter what - I stuck out. And it was the last name that did it. My parents could have given me any first name they wanted to - but, joined with O'Flaherty, it wouldn't have mattered. I was Irish.
[Continue]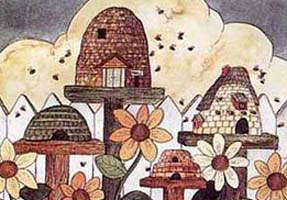 The Bees Who would not be Left Behind
by Bridget Haggerty
Before the establishment of the great Irish monasteries, there lived a young man named Modomnoc who was a descendant of the royal line of O'Neil. He wanted to be a priest and so he left Ireland and went to be educated under the great Saint David at Mynyw (Menevia, now Saint David's) Monastery in Wales. All those who resided in the community were expected to share in the manual work as well as the study and worship; Modomnoc was given charge of the bees and he loved it. He cared for them tenderly, keeping them in straw skeps in a special sheltered corner of the garden, where he planted the kinds of flowers the bees loved best.
Every time they swarmed, he captured the swarm very gently and lovingly and set up yet another hive. He talked to the bees as he worked among them and they buzzed around his head in clouds. It was as if they were responding to his soothing words.
[Continue]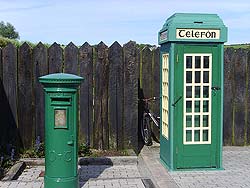 Last call for Ireland's phone boxes?
by Mattie Lennon
The day of the familiar Irish phone box is drawing to a close. Earlier this year the powers-that-be decided to reduce the number of post boxes from 4,850 to 2,699. Since usage of the public phone has fallen by 80% in the past five years, how long before the total demise of the phone box?
The Kiosk, especially in rural areas, provided a valuable link with the outside world. But, in the words of Clinical Psychologist, Marie Murray, " What of their psychological significance rather than their utilitarian worth? What role did they play in the lives of people? What privacy did they afford, away from the home telephone for those lucky enough to have a telephone in the house but unfortunate enough to have no privacy using that instrument at home?" Dr. Murray goes on to say that phone boxes , "will become but quaint memories of an older generation regaling their grandchildren with tales of trysts at the local telephone box or romance conducted through whispered confidences in that semi-private box in the middle of the village or at the end of the road . . . "
[Continue]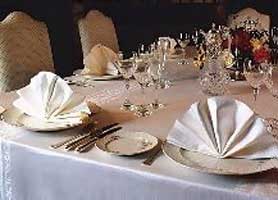 Irish Linen - The Cloth of Kings
by Bridget Haggerty
Did you know that linen is the oldest fabric known to man and even pre-dates the invention of the wheel? But, while it was prehistoric man who created the first-ever fabric from the fibres of the flax plant, it was probably the Egyptians who, in recognizing it as a noble fabric, pioneered the industrial production of what was to become the cloth of kings.
Three thousand years before Christ was born, linen was the favored fabric of the Pharaohs and the Egyptian aristocracy in both life and death. Indeed, mass production of linen was essential because it would have taken approximately 1000 yards of linen to wrap around an Egyptian king, as part of the mummifying process.
It was to be several thousand years before linen made its way to Ireland. It is thought to have arrived in early Christian times and it is said that St. Patrick is buried in a shroud of Irish Linen.
[Continue]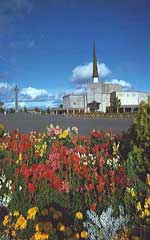 The Annual Novena at Our Lady of Knock
by Bridget Haggerty
In the summer of 2003, Pope John Paul's prayers were answered at Knock. It rained buckets. Considering the Pope's role in making it one of the major Marian Shrines in the world, it was appropriate that, of all of them, it was at Knock that his plea on behalf of "the victims of this calamity" (Europe's heatwave) that all "ask the Lord fervently to grant the thirsty Earth the coolness of rain."
It's estimated that over the nine-day novena period - between August 14th and 22nd - as many as 100,000 people visited the shrine. The pilgrims are mainly Irish and come from all over the island but many are from overseas. Literature at the shrine is in Polish, Italian, German and Spanish, as well as English.
The annual novena was begun as recently as 1977, when the late Monsignor Horan was parish priest at Knock. It was felt that something should be done in August to focus attention on devotion to Mary, since the feast day of Our Lady of Knock is August 21st and the feast of the Assumption is on August 15.
[Continue]
A Taste of Ireland: Guinness - For Strength!
by Bridget Haggerty

Peter O' Toole was once asked what was his favorite Irish food: "My number one choice is Guinness. My number two choice would be Guinness. My number three choice would have to be Guinness." While there are other stouts brewed in Ireland, including Beamish and Murphys, Mr. O'Toole's choice is shared by seven out of ten Irish drinkers — and probably an equivalent ratio of stout drinkers throughout the world.

Who could have anticipated how important it was to become when, in 1759, Arthur Guinness took over the lease of an abandoned brewery just outside the city walls of Dublin at St. James' Gate. Arthur followed the fashion of the times and started out by brewing malty, reddish ales. But, within a decade, he introduced a different kind of beer which would eventually win over the taste of his countrymen and eclipse the dark beers of England.

[Continue]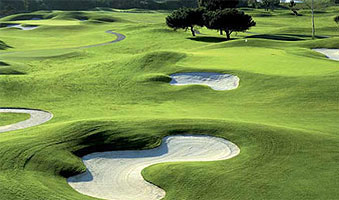 Basic Irish: Golf - Part two

When we put up the previous lesson, we realized that there were quite a few key words and phrases we had forgotten to include. Aideen, our resident Irish speaker and translator has kindly filled in the blanks.

One of her many resources is Professor T. de Bháldraithe. Aideen says: "He turned out to be more of a golfer than I thought. Digging deep through his 'small print', I found most of them. (the missing words and phrases). However, his experience seems to have been just at the driving range and putting green because he hasn't got anything for fairway, rough or sand trap but, strangely, he's got a golfing word for hazard!! Anyway, I've given word combinations for those which I think any golfer could use and be understood. I've translated fairway and rough as 'smooth' and 'uneven' grass."

[Continue]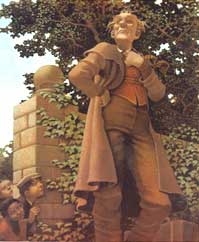 Kids' Ireland: The Selfish Giant
by Oscar Wilde
Oscar Wilde's classic children's tale about how a selfish giant's life is transformed by the arrival of a special child who teaches him about love and friendship

Every afternoon, as they were coming from school, the children used to go and play in the Giant's garden.

It was a large lovely garden, with soft green grass. Here and there over the grass stood beautiful flowers like stars, and there were twelve peach trees that in the springtime broke out into delicate blossoms of pink and pearl, and in autumn bore rich fruit. The birds sat on the trees and sang so sweetly that the children used to stop their games in order to listen to them. "How happy we are here!" they cried to each other.

[Continue]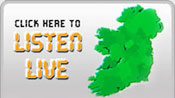 Live Music from Mayo

A link to the internet service from Midwest Radio out of Mayo. Broadcasting from their state of the art studios; Midwest Irish Radio plays nothing but the best Irish music. No matter where you are in the world, you are never too far from Ireland when you listen in.
Click here for: Irish Midwest radio.



Shop for the best of Irish products from the comfort of your home

We combed the internet to find reliable resources for the most popular Irish products: Aran Isle sweaters, Guinness glasses, Waterford Crystal, genuine blackthorn walking sticks, the flag of the Republic and more. Some of these shops have become friends; others we trust from their reputations and some offer products that are completely unique. We hope you enjoy browsing through what's on offer and we are confident you will find gifts for any occasion or person, all with an Irish flair.



---
Authentic Irish clothing from Aran Sweaters Direct

---
Graduate students use Dissertation Geek - the best thesis writing company.
Math homework problems? Visit mathprepa.com for free help.
---