Green is significant to Ireland and the Irish. More so than any other country. But in today's world it has become significant to every country on the planet. Even my youngest son has started a small company called Green Streets. Its purpose is to provide ways to manage water. Governments and even large private Institutions are doing much but it still comes down to each and every one of us. What we do for ourselves improves all of us. We can help the environment and save money at the same time. So... I present here a page of resources to give us guidance and information to help us do just that. Please click Green Home Resources and I hope you will find what you need.

—Russ

---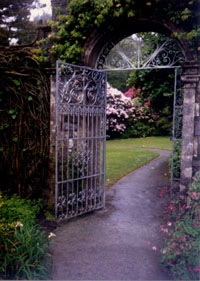 Fáilte
Welcome to Irish Culture and Customs, a labor of love we began several years ago. What started as a surprise milestone birthday trip to Ireland became the beginning of a journey through time. A 2,000-year voyage on a quest to learn as much as we can about everything Irish. So here's where we are so far - more than 700 pages that range from Irish poetry, superstitions , Kids Stories and recipes to specific Irish calendar celebrations such as St. Patrick's Day , Beltane, Samhain and the Feast of St. Brigid. Whether it's an Irish symbol such as the shillelagh, the Shamrock and the Book of Kells or an Irish craft like Aran Isle knitting, you'll discover a wide range of topics in our index. We hope you find the little bit of Ireland you may be looking for and we encourage you to share what you discover with your loved ones on your family website, blog, or social network.



---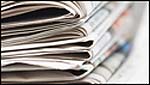 Today's Irish headlines
We comb the newspapers and web sites to find news to start your day with a positive spin. In this section you will also find links to stories from the past two weeks as well as links to the major Irish newspapers, the current time in Ireland and a link to the weather forecast.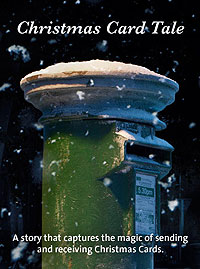 A Christmas Card Tale
by Sebastian Barry
My great aunt Annie Dunne spent the last few years of her life in a nursing home, on Longford Place in Monkstown. It was just beside where we lived, on Longford Terrace. It was literally a stones throw. She was a precious person for me, I had known her as a little boy in the townland of Kelsha, near Kiltegan in Wicklow, where she had shared the little subsistence farm of her cousin Sara Cullen. My sister Siuban and I had been sent down there for a whole summer, lengthening into autumn, while our parents tried to set themselves up in London.
For a few months, those long months of childhood, she had been mother to us, herself a most wonderful woman who had never married because of the fact that her back was slightly bowed from polio. Then when we were sent on to London after our parents, we didn't see Aunty Anne as we called her for about four years. I often thought of her in her polka-dotted dress, making her unsalted butter in the dairy, taking the sour milk to the bread bowl, petting and spoiling her favourite laying hen, and also, on one interesting occasion, wring the neck of a hen and plucking it with extravagant gestures for the pot. A whole world, that stayed in my imagination as a little boy in a very different London.
[Continue]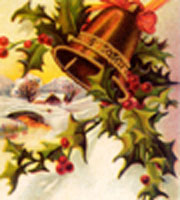 An Irish Christmas - Ding Dong, Merrily on High...
by Bridget Haggerty
One of the contemporary traditions in the Haggerty household is that no-one is allowed to play Crosby's
Christmas in Killarney
until after Santa pulls up outside of Macy's at the end of the Thanksgiving Day Parade. Not that it would ever come first on the play-list anyway. It's more likely that you'd hear Manheim Steamroller's
Hark the Herald
, or Leon Redbone's
Frosty, the Snowman.
Perhaps I've lived in America for far too long.
When I was little, we didn't have a parade to herald the Christmas season. We began singing carols at Mass on the first Sunday of Advent - never before. Generally, even the retail establishments respected this custom and we were spared today's commercial onslaught as soon as Halloween was over.
[Continue]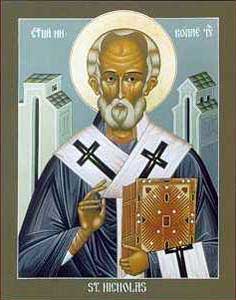 An Irish Christmas - Waiting for St. Nicholas
by Bridget Haggerty
On December 5th, we put our shoes on the hearth, hoping St. Nicholas would come.
According to my mother, it was what she always did as a little girl and, while I have found no references to any special celebrations surrounding this feast day in Ireland, curiously, I did find the following toast: "May yours be the first house in the parish to welcome St. Nicholas."
While the first Sunday in Advent always initiated the spiritual season of Christmas, i.e. my mother insisted on extra Our Father's and Hail Mary's at bedtime prayers, December 5th marked the beginning of the fun and festivities.
[Continue]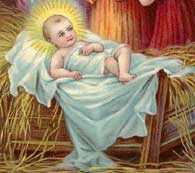 Burying the Baby Jesus
by Philomena Hill
Killimore, Ballinasloe, Co Galway, 1945
My dad, Guard John Murphy. Killimore. Ballinasloe, died in Our Lady's Hospice, Harold's Cross, Dublin, aged forty-four, leaving my mother, aged thirty-nine, with ten children, aged two and a half to eighteen years old.
On Christmas Eve of 1945, we spent most of the day playing outdoors in the snow while Mother stuffed a goose which had been hung on a nail out in the back kitchen for several days. Mrs. O'Mara had sent the goose up to her with a basket of groceries. In the basket were sweets, biscuits and a bottle of raspberry wine, and a sweet cake for all of us. Before we went to bed that night we had a small party. We prayed and asked Santa not to forget us and we asked Baby Jesus to help Santa with our toys. Mother hung up our small stockings with big safety pins on a clothesline that hung over the fireplace.
[Continue]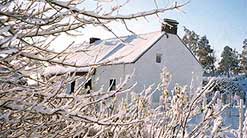 An East Cork Christmas
by Consiglio Murphy
Youghal, 1920s

Christmas as I remember it nearly 60 years ago was very different from what it is today. The Christmas spirit began with the making of the plum pudding about six weeks before Christmas. All the family gave a stir to the pudding so that nobody would die within the year! The pudding was tied up in greased and floured white cloth and cooked for hours, then it was hung from a crook in the ceiling to season.
On the last day of school we got currants and sugar buns, sweets, apples and we sang Christmas carols. Next day we wrote our Christmas cards and posted them for a halfpenny stamp.
[Continue]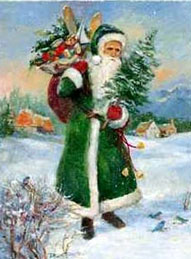 An Irish Christmas - Then and Now
by Bridget Haggerty
If it snowed on Christmas Eve, Irish children were told that geese were being plucked in heaven. A new moon was a lucky omen. And cold, frosty weather was welcome, because this meant a mild spring and an absence of illness. On the other hand, mild weather on Christmas Eve was cause for concern because, according to the old Irish proverb, "A green Christmas makes a fat churchyard."
Regardless of the weather on the day before or on the day itself, the weeks preceding Christmas were spent in great preparation.
In the old days, the menfolk would be responsible for cleaning everything outside of the house and the women everything else inside of it. All of the structures would receive a fresh coat of whitewash, and linens, furniture, pots and pans would be washed, scoured, scrubbed or polished until they were spotless. It was up to the children to scout the countryside for appropriate decorations to be cut and brought home on Christmas Eve. Holly was especially prized because of its bright red berries and so were long tendrils of ivy and boughs of laurel which could be made into garlands. Mistletoe was rare in Ireland, but a child lucky enough to live near Limerick or in South Co. Wicklow, might have been able to add this ancient symbol of good fortune and fertility to the gathering of the greens.
[Continue]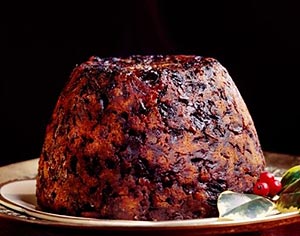 The Irish Kitchen: Preparing the Puddings
by Bridget Haggerty
At our house, my mother served three different kinds of Christmas pudding. Not all at the same time, mind you. If we could afford it, which was seldom in my memory, she'd begin making an incredibly rich version weeks before the big day; when times were lean, which was often, we had a much simpler dessert which could be made on Christmas Eve, or even on Christmas. Then, there were the really hard years, when we had a commercially-made travesty that came in a tin...
Mum would send word to her family that we were struggling. Just before Christmas, a box would arrive and inside would be tinned Christmas pud as well as a plucked goose and fresh butter. The goose and butter were expected; they were sent every year. But, oh, what a let down to see that little square cardboard box with the round tin inside.
[Continue]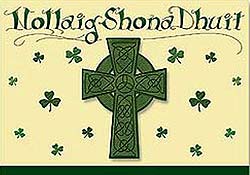 Basic Irish - Words and Phrases for the Holiday Season
The Holiday Season covers many days. St. Nicholas day, then Christmas, Boxing Day, New Year's and last, Epiphany(January 6th, we exchange our presents then - what's good enough for the Three Wise Men is good enough for us).
With all that, there are many words, and one lesson turned out to be too little. Here is the first batch and we will go on to another (and maybe another) before the holidays run through.
Photo Credit:
Small-leaved Shamrock
[Continue]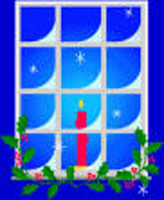 Kids' Ireland: Midnight Visitors
by Grainne Rowland

It was Christmas Eve in the Galway countryside. Patrick, his young sister Kathleen, and their parents had just finished supper.

"Well," said Mother, "it is time to light the candle. Kathleen, come quickly. It is already dark."

Mother handed the match to little Kathleen. "Kathleen, you know it is the Irish custom for the youngest child to light the Christmas candle. Be careful, now!"

"Mother, why do we light such a big candle on Christmas Eve?" asked Kathleen.

"We light a large candle for Mary and Joseph to see. Perhaps they will come in tonight and rest from their journey to Bethlehem."

"Oh, Mother," said Kathleen, "didn't Mary and Joseph live a very long time ago?"

"Indeed they did," interrupted Father, "but miracles still happen on Christmas Eve."
[Continue]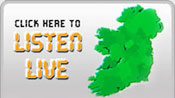 Live Music from Mayo

A link to the internet service from Midwest Radio out of Mayo. Broadcasting from their state of the art studios; Midwest Irish Radio plays nothing but the best Irish music. No matter where you are in the world, you are never too far from Ireland when you listen in.
Click here for: Irish Midwest radio.



Shop for the best of Irish products from the comfort of your home

We combed the internet to find reliable resources for the most popular Irish products: Aran Isle sweaters, Guinness glasses, Waterford Crystal, genuine blackthorn walking sticks, the flag of the Republic and more. Some of these shops have become friends; others we trust from their reputations and some offer products that are completely unique. We hope you enjoy browsing through what's on offer and we are confident you will find gifts for any occasion or person, all with an Irish flair.



---
Authentic Irish clothing from Aran Sweaters Direct

---
I'm looking for experts to help me do my math problems for college.
Looking for an essay company you can trust? US essay writers is a students favorite writing company.
---