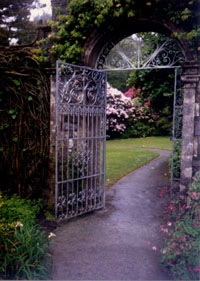 Fáilte
Welcome to Irish Culture and Customs, a labor of love we began several years ago. What started as a surprise milestone birthday trip to Ireland became the beginning of a journey through time. A 2,000-year voyage on a quest to learn as much as we can about everything Irish. So here's where we are so far - more than 700 pages that range from Irish poetry, superstitions , Kids Stories and recipes to specific Irish calendar celebrations such as St. Patrick's Day , Beltane, Samhain and the Feast of St. Brigid. Whether it's an Irish symbol such as the shillelagh, the Shamrock and the Book of Kells or an Irish craft like Aran Isle knitting, you'll discover a wide range of topics in our index. We hope you find the little bit of Ireland you may be looking for and we encourage you to share what you discover with your loved ones on your family website, blog, or social network.



---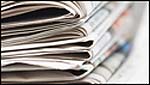 Today's Irish headlines
We comb the newspapers and web sites to find news to start your day with a positive spin. In this section you will also find links to stories from the past two weeks as well as links to the major Irish newspapers, the current time in Ireland and a link to the weather forecast.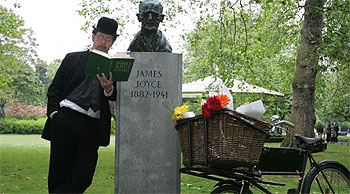 The Bloomsday Festival in Dublin
by Bridget Haggerty


After Ulysses was published in 1922, friends of James Joyce began to mark June 16th, 1904, the date in the novel that chronicles just about every moment in the life of the book's main character Leopold Bloom. In 1924, for example, Joyce was in hospital after yet another operation for the eye problems which were to plague him for most of his life. Friends sent him a bunch of white and blue flowers - white and blue for the colors Joyce chose for the cover of his book. Joyce despondently scrawled in his notebook 'Today 16 June 1924 twenty years after. Will anybody remember this date?' Indeed, not only has the date been remembered, but it has evolved into Bloomsday - one of the most important events on the literary calendar and celebrated all over the world. Not surprisingly, one of the biggest celebrations takes place in Dublin, Ireland. Every year, thousands of Joycean fans descend upon the city appropriately attired in Georgian costumes and the streets become a sea of straw boaters and corseted crinolines. Many are there to attempt walking in Bloom's footsteps, while others just want to take in watching re-enactors, listening to readings and dining on repasts of authentic Ulyssean fare. But why did Joyce choose that particular date?
[Continue]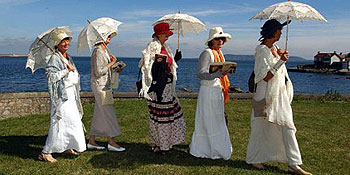 How to Savor Ulysses this Summer
by Hartson Dowd
Why take a vacation, if not to fish or curl up with the latest John Grisham or Danielle Steele? Well there's nothing wrong with a good popular thriller or romance during that precious time off. But if you'd like to do some more profound reading --- if you'd like to take your mind on a once-in-a-lifetime trip --- some great books are out there waiting to be discovered.
[Continue]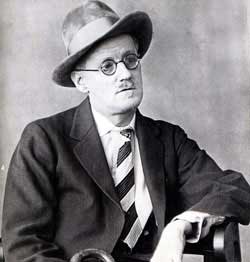 Joyce's Dublin
by Irene Togher
James Joyce didn't like Dublin. He made no secret of the fact. But his writing is filled with the city. From his early work,
Dubliners
, to his last novel,
Finnegan's Wake
, Joyce shows a type of obsession with the city of his birth and childhood.
Although in voluntary exile abroad, Joyce could accurately paint a picture of Dublin in detail that would be difficult to achieve for someone walking its streets and taking notes every day.
The novel that shows this most clearly is, of course, his famous work,
Ulysses
. Joyce once said of this novel:
"I want to give a picture of Dublin so complete that if the city one day suddenly disappeared from the earth it could be reconstructed out of my book."
[Continue]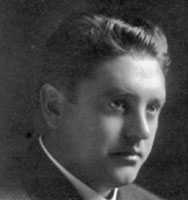 John McCormack - An Irish legend, then and now
by Hartson Dowd
Surely no one has ever found his way into the heart of the old Irish melodies as the great Irish tenor, John Francis McCormack, who was born on June 14, 1884 in Athlone, Ireland and died in Dublin on September 16, 1945.
One of the supreme vocal artists of the century, his career as a professional singer extended from 1904 to 1944. No one has brought to us more beautifully the message of songs like "I Hear You Calling Me." These were the songs that made him famous and filled the world's greatest concert halls with those who clamored to hear him.
[Continue]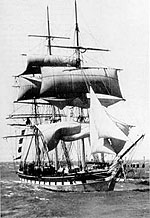 Irish Australian & looking for your ancestors?
by Bridget Haggerty

A very hot topic in Australia at the moment is where did you come from? According to the most recent census, there are almost 2m people living in Australia who claim Irish ancestry and Irish-Australians form the second largest migrant group after the English. If you are one of the many Australians who are proud of your irish roots, no doubt you are interested in how your family came to live in the land down under. Basically, the history of the Irish in Australia can be divided into two distinct groups - forced transport and subsidized travel.
[Continue]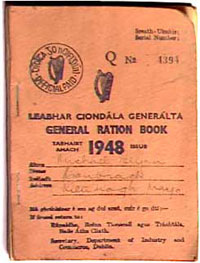 AThe irish Kitchen: Aunt Hettie's War Cake
contributed by Hartson Dowd
To those from Northern Ireland - and Belfast in particular, a "War Cake" usually means one that doesn't have any eggs. Perhaps the hens got nervous and forgot to lay, or maybe the chicken farmers got nervous and dropped the eggs? No, of course the real reason was rationing during war time. "No matter", Auntie says, "it's fast, easy to make, and easy to double in the event of a larger war."

[Continue]
Basic Irish: May & The Month of Mary
Our lesson this time features words and phrases related to the festival of Bealtaine (which is the word for May in Irish) and the Month of Mary. Even though modern-day Ireland isn't as religious as it was in the old days, you will still see lovely grottos in honour of Our Lady throughout the country; also, many families still say the Rosary together every evening and May is traditionally the month when Roman Catholic children make their First Holy Communion.
[Continue]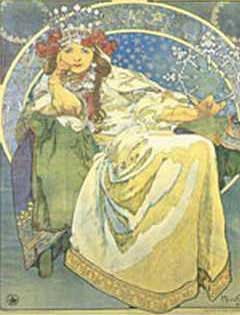 Kids' Ireland: The White Trout
by Grainne Rowland
Long ago, in a place called Cong in County Mayo, there lived a young woman. She was promised in marriage to a king's son, whom she loved very much. But, one day, the king's son was killed by an enemy.
The lady pined away from sadness. Everyone in the village was sorry for her. They knew how much she had been in love. After a while, the beautiful lady disappeared. The villagers thought that the good people
1
had taken her away.
Some time later, a white trout was noticed in the lake. This was curious, for a white trout had never before been seen in the area. The white trout was watched for many generations, and it never changed its appearance or its habits. The people thought the trout must be a magic fish. So they never bothered the trout and always treated it with great respect.
[Continue]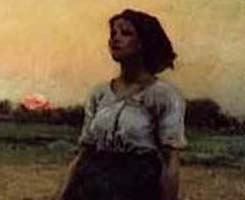 Sean-nůs: The music of what happens
by Bridget Haggerty
When the warrior Finn mac Cumaill was being questioned by a druid, the druid asked him what was the most beautiful music. 'Is it,' the druid asked, 'the waves of the sea crashing against the Cliffs of Moher? Is it the sound of the skylark rising over the Dingle Peninsula at dawn? Is it the sound of a butterfly hovering above daffodils on the Aran Isles in the springtime?' 'No,' said mac Cumaill. 'Well, what is it then?' And mac Cumaill answered, 'It is the music of what happens.'
[Continue]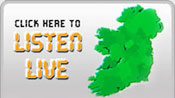 Live Music from Mayo
A link to the internet service from Midwest Radio out of Mayo. Broadcasting from their state of the art studios; Midwest Irish Radio plays nothing but the best Irish music. No matter where you are in the world, you are never too far from Ireland when you listen in.
Click here for:
Irish Midwest radio
.
Shop for the best of Irish products from the comfort of your home
We combed the internet to find reliable resources for the most popular Irish products: Aran Isle sweaters, Guinness glasses, Waterford Crystal, genuine blackthorn walking sticks, the flag of the Republic and more. Some of these shops have become friends; others we trust from their reputations and some offer products that are completely unique. We hope you enjoy browsing through what's on offer and we are confident you will find gifts for any occasion or person, all with an Irish flair.
Notices

Did you get your Newsletter?
We try to send one out once or twice a month. If you aren't receiving it, something is wrong. Let us know and we'll try to solve the problem. Note: subscribers are automatically deleted from the data base if the newsletter bounces back multiple times. Full or disabled mailboxes will also cause a subscription to be cancelled. If you have any questions, please contact
Bridget
.
---
Authentic Irish clothing from Aran Sweaters Direct

---
Graduate students use Dissertation Geek - the best thesis writing company.
Math homework problems? Visit mathprepa.com for free help.
---