Announcement
It is with great sadness that I have to announce: Bridget Nancy Margaret O'FlahertyHaggerty, founder, and controller of Irish Culture and Customs (and me), passed away on Sunday June 4th. She was 70 years of age but that was just chronology; in her thoughts and everything she did she was still a teenager. Russ (that's me) will continue to maintain this site and perhaps even put out an occasional newsletter. Please be patient, right now I can't think at all.
In more boring issues - any E-Mails should be sent to rhaggerty@irishcultureandcustoms and those of you who make donations should make any checks out to Russell Haggerty - bless you and thank you

Russ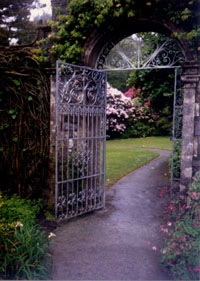 Fáilte
Welcome to Irish Culture and Customs, a labor of love we began several years ago. What started as a surprise milestone birthday trip to Ireland became the beginning of a journey through time. A 2,000-year voyage on a quest to learn as much as we can about everything Irish. So here's where we are so far - more than 700 pages that range from Irish poetry, superstitions , Kids Stories and recipes to specific Irish calendar celebrations such as St. Patrick's Day , Beltane, Samhain and the Feast of St. Brigid. Whether it's an Irish symbol such as the shillelagh, the Shamrock and the Book of Kells or an Irish craft like Aran Isle knitting, you'll discover a wide range of topics in our index. We hope you find the little bit of Ireland you may be looking for and we encourage you to share what you discover with your loved ones on your family website, blog, or social network.



---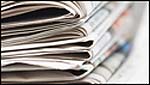 Today's Irish headlines
We comb the newspapers and web sites to find news to start your day with a positive spin. In this section you will also find links to stories from the past two weeks as well as links to the major Irish newspapers, the current time in Ireland and a link to the weather forecast.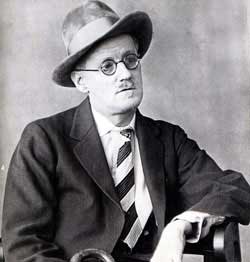 Joyce's Dublin
by Irene Togher
James Joyce didn't like Dublin. He made no secret of the fact. But his writing is filled with the city. From his early work,
Dubliners
, to his last novel,
Finnegan's Wake
, Joyce shows a type of obsession with the city of his birth and childhood.
Although in voluntary exile abroad, Joyce could accurately paint a picture of Dublin in detail that would be difficult to achieve for someone walking its streets and taking notes every day.
The novel that shows this most clearly is, of course, his famous work,
Ulysses
. Joyce once said of this novel:
"I want to give a picture of Dublin so complete that if the city one day suddenly disappeared from the earth it could be reconstructed out of my book."
[Continue]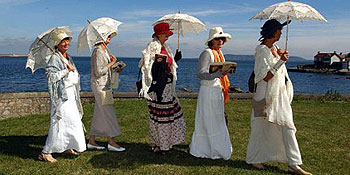 How to Savor Ulysses this Summer
by Hartson Dowd
Why take a vacation, if not to fish or curl up with the latest John Grisham or Danielle Steele? Well there's nothing wrong with a good popular thriller or romance during that precious time off. But if you'd like to do some more profound reading --- if you'd like to take your mind on a once-in-a-lifetime trip --- some great books are out there waiting to be discovered.
They tell about life, how to live it, and live it greatly. They'll put you in touch with what it is to be human --- that is why we take vacations. Think of the classics as an adventure holiday for the imagination. If you tackle a classic this summer, you won't just be testing yourself. You'll be proving that you've got strength, life and vitality deep down where it counts. So, why not test your literary stamina with one of Ireland's greatest - Ulysses, by James Joyce! Estimated reading time:- 10 days, if you really focus.
[Continue]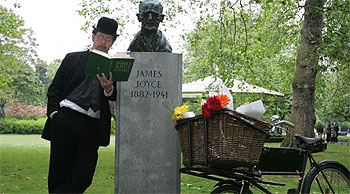 The Bloomsday Festival in Dublin
by Bridget Haggerty


After Ulysses was published in 1922, friends of James Joyce began to mark June 16th, 1904, the date in the novel that chronicles just about every moment in the life of the book's main character Leopold Bloom. In 1924, for example, Joyce was in hospital after yet another operation for the eye problems which were to plague him for most of his life. Friends sent him a bunch of white and blue flowers - white and blue for the colors Joyce chose for the cover of his book. Joyce despondently scrawled in his notebook 'Today 16 June 1924 twenty years after. Will anybody remember this date?' Indeed, not only has the date been remembered, but it has evolved into Bloomsday - one of the most important events on the literary calendar and celebrated all over the world. Not surprisingly, one of the biggest celebrations takes place in Dublin, Ireland. Every year, thousands of Joycean fans descend upon the city appropriately attired in Georgian costumes and the streets become a sea of straw boaters and corseted crinolines. Many are there to attempt walking in Bloom's footsteps, while others just want to take in watching re-enactors, listening to readings and dining on repasts of authentic Ulyssean fare. But why did Joyce choose that particular date?
[Continue]

The Irish Kitchen: Recipes in celebration of Spring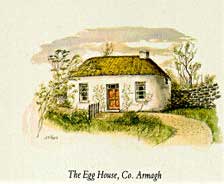 by Hartson Dowd
Once I've found the first snowdrop under the Rhododendron bushes surrounding the pond, I know that spring is around the corner. The approach of spring promises new vegetables and fruits. Fresh green watercress and tender nettles and sorrel appear.
The start of the year in Ireland's rural calendar is Imbolc - February 1 - the beginning of spring. It is the start of the first stirrings of life beneath the earth, and it was said that on St. Brigid's day, the saint placed her foot in the water and warmed it, giving rise to the belief that from that time on, the weather should improve, spring plowing could begin and milk and butter production would increase.
[Continue]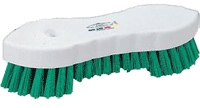 Basic Irish: - Spring Cleaning
We now have a lesson with appropriate words for all those chores we love to hate. As always, we are indebted to Aideen, our native speaker, for translations and pronunciations; and also for correcting us when we make a faux pas as in the word 'immaculate'. In Ireland this is reserved for the Blessed Virgin. So, she insists that we settle for spotless!
[Continue]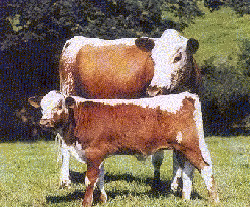 Kids' Ireland: The Bewitched Kerry Cow
by Bridget Haggerty, edited and adapted from a story by Miss Latitia Maclintock
Not far from Rathmullen, in county Donegal lived a family called Hanlon and in a farm-house, some fields distant, people named Dogherty. Both families had good cows, but the Hanlons were fortunate in possessing a Kerry cow that gave more milk and yellower butter than the others.
Grace Dogherty, a beautiful young girl, who was more admired than loved in the neighbourhood, took much interest in the Kerry cow, and appeared one night at Mrs. Hanlon's door with the modest request:
"Will you let me milk your Kerry cow?"
[Continue]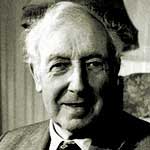 A Tribute to Jimmy Kennedy
by Bridget Haggerty
Most Irish people think he was American. Most Americans think he was American. To set the record straight, this is a brief tribute to the man from Omagh, Co. Tyrone who wrote
Red Sails in The Sunset
and many other favorite standards. One of the most successful songwriters of all time, he had more hits in the USA than anyone until Lennon and McCartney.
Just about everyone is familiar with Jimmy Kennedy's lyrics, but very few people have ever heard of him and even fewer know that
Red Sails in the Sunset
was inspired by a beautiful summer evening in Portstewart, which is located on Northern Ireland's famous Causeway Coast. As for
South of the Border
- another of his popular songs - that one came about when he either received or sent a holiday picture postcard from Tijuana, Mexico - we're not sure which.
[Continue]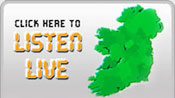 Live Music from Mayo
A link to the internet service from Midwest Radio out of Mayo. Broadcasting from their state of the art studios; Midwest Irish Radio plays nothing but the best Irish music. No matter where you are in the world, you are never too far from Ireland when you listen in.
Click here for:
Irish Midwest radio
.
Shop for the best of Irish products from the comfort of your home
We combed the internet to find reliable resources for the most popular Irish products: Aran Isle sweaters, Guinness glasses, Waterford Crystal, genuine blackthorn walking sticks, the flag of the Republic and more. Some of these shops have become friends; others we trust from their reputations and some offer products that are completely unique. We hope you enjoy browsing through what's on offer and we are confident you will find gifts for any occasion or person, all with an Irish flair.
---
Authentic Irish clothing from Aran Sweaters Direct

---
Graduate students use Dissertation Geek - the best thesis writing company.
Math homework problems? Visit mathprepa.com for free help.
---