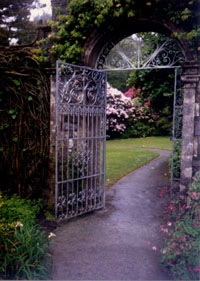 Fáilte
Welcome to Irish Culture and Customs, a labor of love we began several years ago. What started as a surprise milestone birthday trip to Ireland became the beginning of a journey through time. A 2,000-year voyage on a quest to learn as much as we can about everything Irish. So here's where we are so far - more than 700 pages that range from Irish poetry, superstitions , Kids Stories and recipes to specific Irish calendar celebrations such as St. Patrick's Day , Beltane, Samhain and the Feast of St. Brigid. Whether it's an Irish symbol such as the shillelagh, the Shamrock and the Book of Kells or an Irish craft like Aran Isle knitting, you'll discover a wide range of topics in our index. We hope you find the little bit of Ireland you may be looking for and we encourage you to share what you discover with your loved ones on your family website, blog, or social network.





---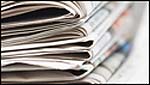 Today's Irish headlines
We comb the newspapers and web sites to find news to start your day with a positive spin. In this section you will also find links to stories from the past two weeks as well as links to the major Irish newspapers, the current time in Ireland and a link to the weather forecast.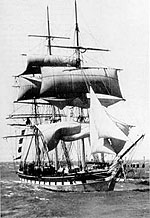 Irish Australian & looking for your ancestors?
by Bridget Haggerty

A very hot topic in Australia at the moment is where did you come from? According to the most recent census, there are almost 2m people living in Australia who claim Irish ancestry and Irish-Australians form the second largest migrant group after the English. If you are one of the many Australians who are proud of your irish roots, no doubt you are interested in how your family came to live in the land down under. Basically, the history of the Irish in Australia can be divided into two distinct groups - forced transport and subsidized travel.
[Continue]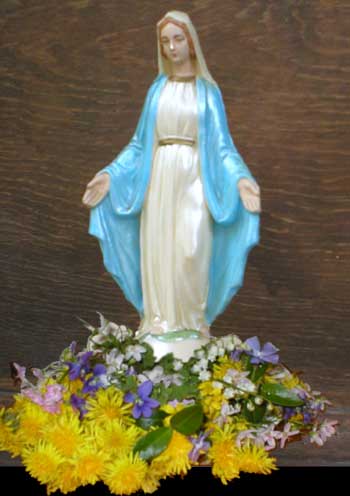 The Bright Flames of May
by Cormac MacConnell
It was a May Day that I remember well, a long time ago now, and I was wearing a pair of short trousers and the warm wood of the First Class desk was warm against the backs of my thighs and the Mahon twins were standing in front of the teacher, Miss Rooney. Oona was in floods of tears. Hughie was defiant, arms folded across his small gansied chest, but the tears were not too far away either. In between huge sucking kind of sobs Oona was looking deeply into her mother's cloth shopping bag.
To me it seemed to be filled with wadded pages of the local newspaper, The Fermanagh Herald, but everybody in the class already knew what was down in there and the terrible thing that had happened ten minutes earlier at Keenan's Cross beside the school.
"What ails you Oona at all?" asked Miss Rooney, tall, gentle, spinsterish, cardiganed, permed, and in her final year in the school as the Assistant Teacher. Oona was quite unable to answer. She looked deeply into the bag again and what she saw made her shudder all the way down to her wee sandals and the tears pattered down on the wadded newspaper.
[Continue]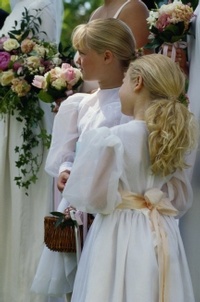 Marry in May and Rue the Day
by Bridget Haggerty
When I told our daughter about this old Irish verse, she changed her wedding date from May to April:
Marry in April if you can, joy for maiden and for man.

I am convinced that if couples make the effort, they can have a totally Irish celebration from beginning to end - even to the pre-wedding parties. There's one quaint custom where the groom was invited to the bride's house right before the wedding and they cooked a goose in his honor. It was called Aitin' the gander and it has to be where we get the expression "his goose is cooked!" We threw one of these dinner parties for our daughter and everyone had a great time. (The apple-potato stuffing has become a family favorite!).
There are so many other traditions, customs and just an incredible amount of folklore to draw upon, that it would be remiss to be of Irish descent and not take advantage of all the possibilities. Here are just a few ideas culled from what eventually became a 200-plus page book called
"The Traditional Irish Wedding."


[Continue]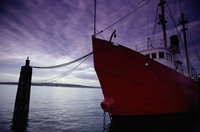 Whitsuntide in old Ireland
by Bridget Haggerty
In contrast to Easter Sunday, which was considered a very lucky day, Whit Sunday was quite the opposite. All precautions were taken against accident or ill-fortune and very few people would set out on a journey or risk doing anything dangerous - particularly if it involved water.
Water was completely avoided, for it was thought that the danger of drowning was very great. People didn't bathe or go swimming; the fishing and sailing boats were left idle; and it was considered very foolish to even walk along the edge of the sea, river or lake. The reason for this was based on an old superstition that all of those who had perished in that water rose up on Whit Sunday to try and persuade or force the living to join them. If that gives you goose bumps, it gets even grimmer.
[Continue]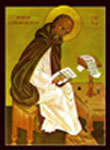 St. Columcille of Iona
by Bridget Haggerty
Around the same time that St. Patrick was taken to Ireland as a slave, Columcille (who was also known as Columba, Colum, Columbus, Combs, and Columkill), was born on December 7th 521 AD in Gartan, Co. Donegal. He came from a race of kings who had ruled in Ireland for six centuries and was himself in close succession to the throne.
At an early age, he was given in fosterage to a priest. After studying at Moville under Saint Finnian and then at Clonard with another Saint Finnian, he surrendered his princely claims, became a monk at Glasnevin under Mobhi, and was ordained.
[Continue]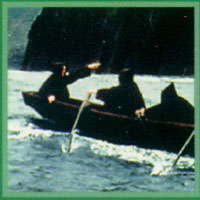 St. Brendan,The Navigator
by Bridget Haggerty
Also known as Brandan and Borodon, Brendan was born about 484 A.D. near Tralee in County Kerry. He was ordained by Bishop Erc and sailed around northwest Europe spreading the Christian faith and founding monasteries — the largest at Clonfert, County Galway. Legend says that the community had at least three thousand monks — their rule dictated to Brendan by an angel. He died at the age of 93 and he was buried at the monastery in 577 A.D.
Brendan and his brothers figure prominently in
Brendan's Voyage
, a tale of monks travelling the high seas of the Atlantic, evangelizing to the islands, and possibly reaching the Americas in the 6th century. At one point they stop on a small island, celebrate Easter Mass, light a fire - and then discover the island is an enormous whale!
[Continue]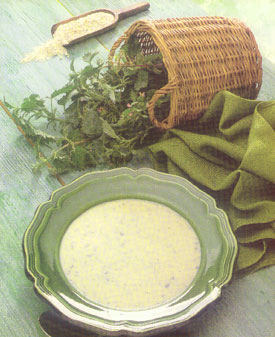 The irish Kitchen: Traditional Irish Nettle Soup
Edited & adapted by Bridget Haggerty
"Eat Nettle Soup three times in May,
And For a year keep rheumatics away."
According to the old folklore, just three bowls of Nettle Soup eaten within the month of May would prevent the aches and pains of rheumatism for an entire year. This would have been of great interest to Irish monks as this nourishing dish was a part of their diet as far back as the 6th century. Did they know that it would help ease the stiffness in the knees when bent in prayer? Or soothe a back made to ache by hours in the garden wielding the rake?
[Continue]
Basic Irish: May & The Month of Mary
Our lesson this time features words and phrases related to the festival of Bealtaine (which is the word for May in Irish) and the Month of Mary. Even though modern-day Ireland isn't as religious as it was in the old days, you will still see lovely grottos in honour of Our Lady throughout the country; also, many families still say the Rosary together every evening and May is traditionally the month when Roman Catholic children make their First Holy Communion.
[Continue]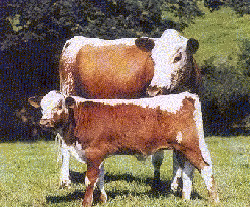 Kids' Ireland: The Bewitched Kerry Cow
by Bridget Haggerty, edited and adapted from a story by Miss Latitia Maclintock
Not far from Rathmullen, in county Donegal lived a family called Hanlon and in a farm-house, some fields distant, people named Dogherty. Both families had good cows, but the Hanlons were fortunate in possessing a Kerry cow that gave more milk and yellower butter than the others.
Grace Dogherty, a beautiful young girl, who was more admired than loved in the neighbourhood, took much interest in the Kerry cow, and appeared one night at Mrs. Hanlon's door with the modest request:
"Will you let me milk your Kerry cow?"
[Continue]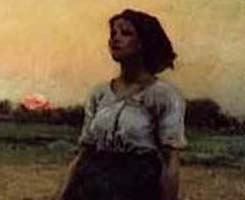 Sean-nůs: The music of what happens
by Bridget Haggerty
When the warrior Finn mac Cumaill was being questioned by a druid, the druid asked him what was the most beautiful music. 'Is it,' the druid asked, 'the waves of the sea crashing against the Cliffs of Moher? Is it the sound of the skylark rising over the Dingle Peninsula at dawn? Is it the sound of a butterfly hovering above daffodils on the Aran Isles in the springtime?' 'No,' said mac Cumaill. 'Well, what is it then?' And mac Cumaill answered, 'It is the music of what happens.'
[Continue]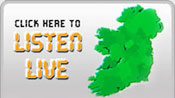 Live Music from Mayo
A link to the internet service from Midwest Radio out of Mayo. Broadcasting from their state of the art studios; Midwest Irish Radio plays nothing but the best Irish music. No matter where you are in the world, you are never too far from Ireland when you listen in.
Click here for:
Irish Midwest radio
.
Shop for the best of Irish products from the comfort of your home
We combed the internet to find reliable resources for the most popular Irish products: Aran Isle sweaters, Guinness glasses, Waterford Crystal, genuine blackthorn walking sticks, the flag of the Republic and more. Some of these shops have become friends; others we trust from their reputations and some offer products that are completely unique. We hope you enjoy browsing through what's on offer and we are confident you will find gifts for any occasion or person, all with an Irish flair.
Notices

Did you get your Newsletter?
We try to send one out once or twice a month. If you aren't receiving it, something is wrong. Let us know and we'll try to solve the problem. Note: subscribers are automatically deleted from the data base if the newsletter bounces back multiple times. Full or disabled mailboxes will also cause a subscription to be cancelled. If you have any questions, please contact
Bridget
.
---
Authentic Irish clothing from Aran Sweaters Direct

---
Graduate students use Dissertation Geek - the best thesis writing company.
Math homework problems? Visit mathprepa.com for free help.
---